Cartoons from college humor magazines collected in the paperback
Sex Is Better in College
from 1957.
Yale Record
From a magazine called
Campus
, don't know the college.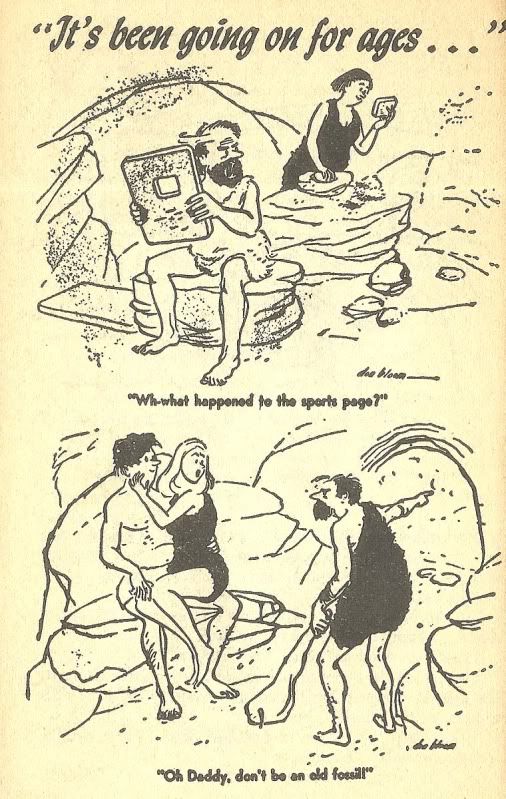 Iowa State
Green Gander
.
There were several panel cartoons in the 50's of the unwed mother going home and sent away in the snow. I'm not sure where it came from, but the most variations of this theme were done by
Sam Cobean
.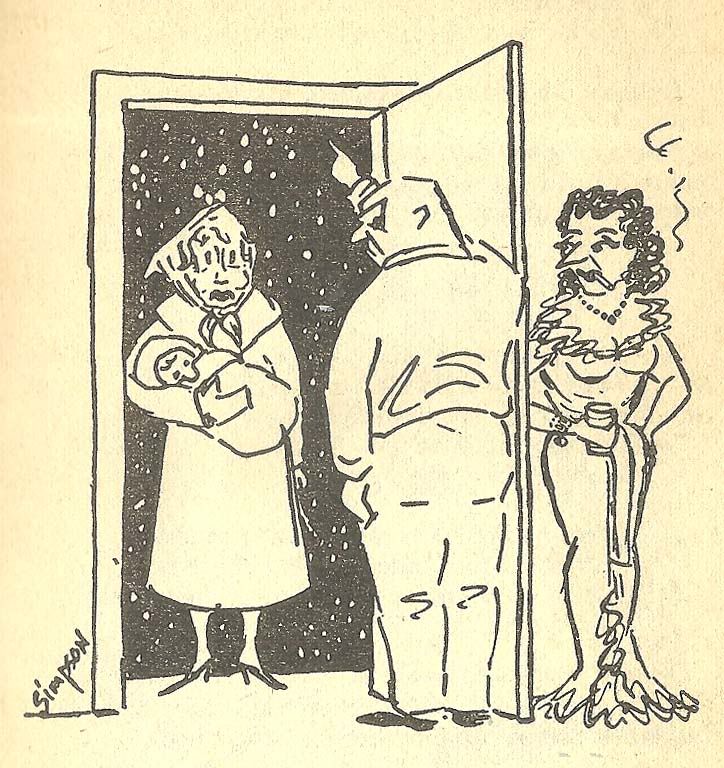 University of California
Pelican
I have no idea what this has to do with sex.
Orange Peel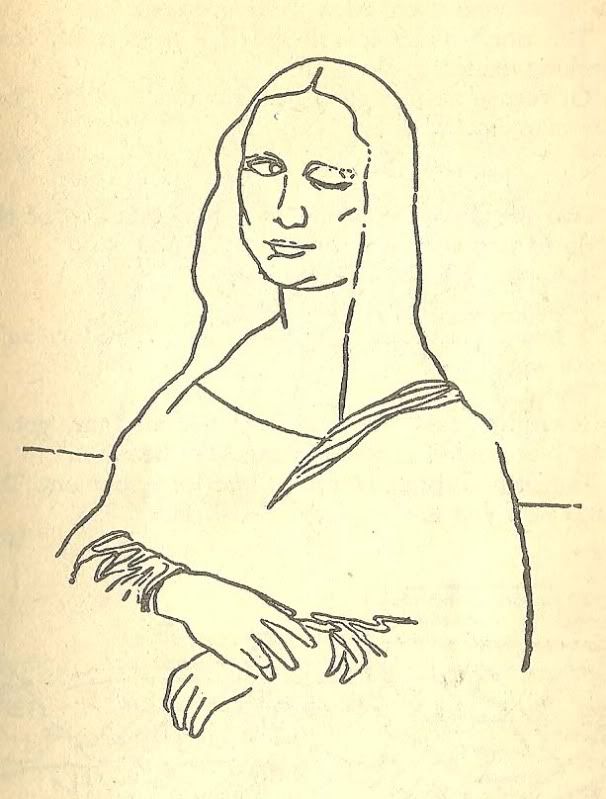 University of Southern California
Wampus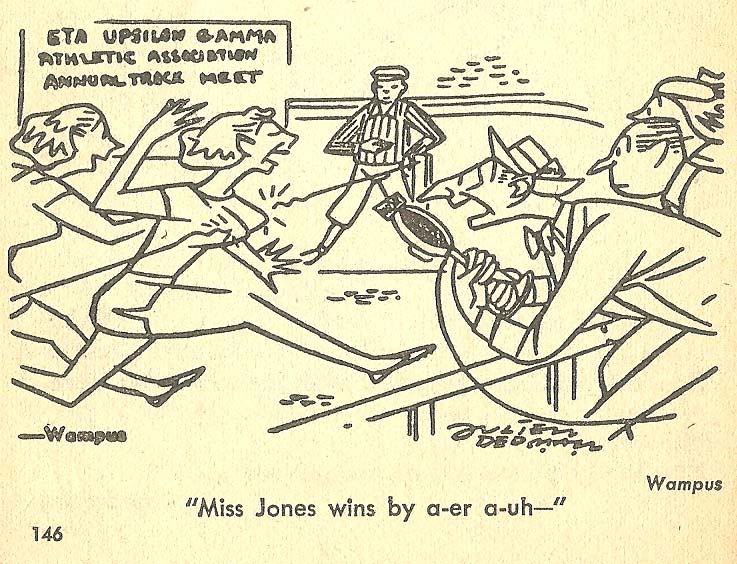 University of South Carolina
Blast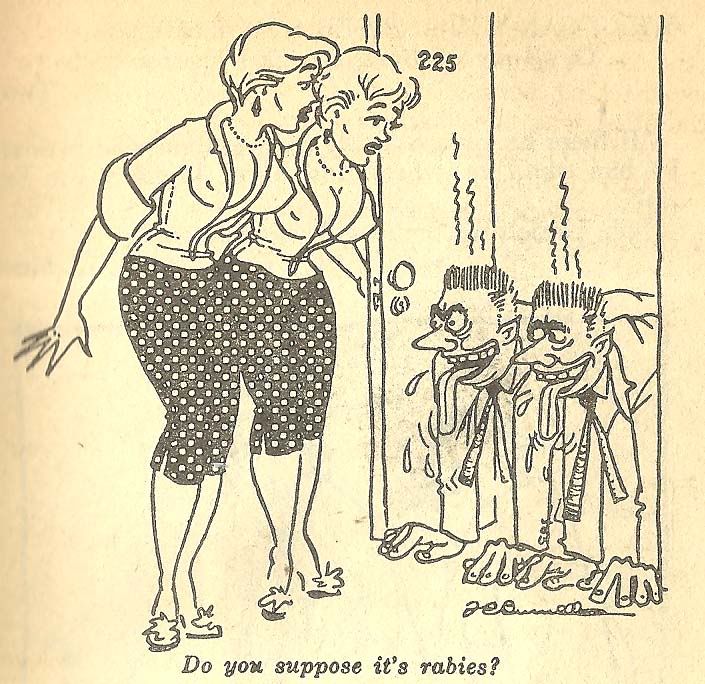 Massachusetts Institute of Technology
Voodoo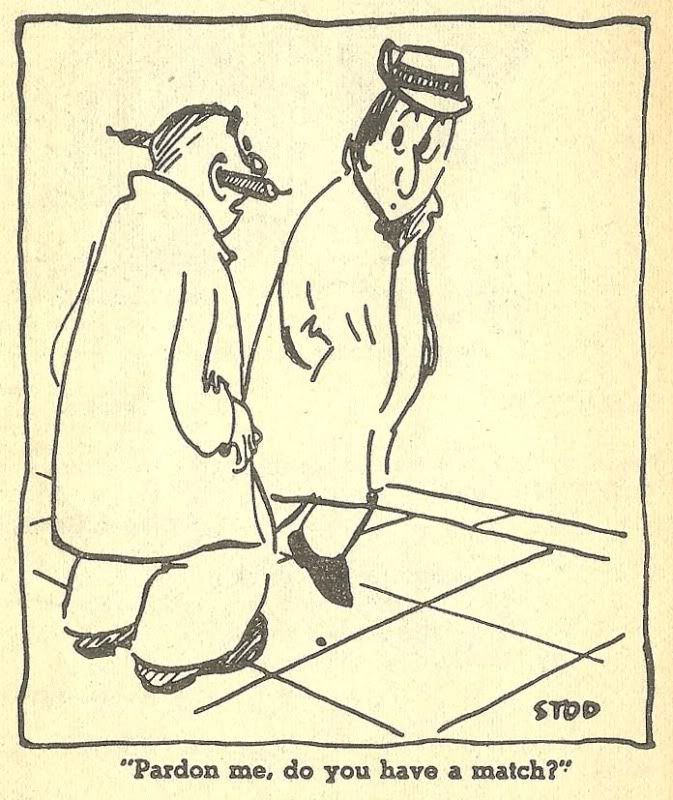 It doesn't say where this is from.
The last from this book next Monday.