I have another collection of jokes and cartoons from college humor magazines, called appropriately enough,
College Humor
in 1956.
From the foreword to the book:
Madness from Alma Mater—
In the twenties they wore raccoon coats and rode in rumble seats...
In the thirties they swallowed live goldfish and snarled the campuses with conga lines...
In the forties they ran amuck with panty-raids...
AND NOW—everybody look out—they are up to their ears in humor magazines—and there's nothing crazier than the collegiate chortle. So here, for your wild amusement, is COLLEGE HUMOR, a magna cum laughter collection of wit and halfwit from the best of campus funny books.
From the Oregon State College
Beaver Dam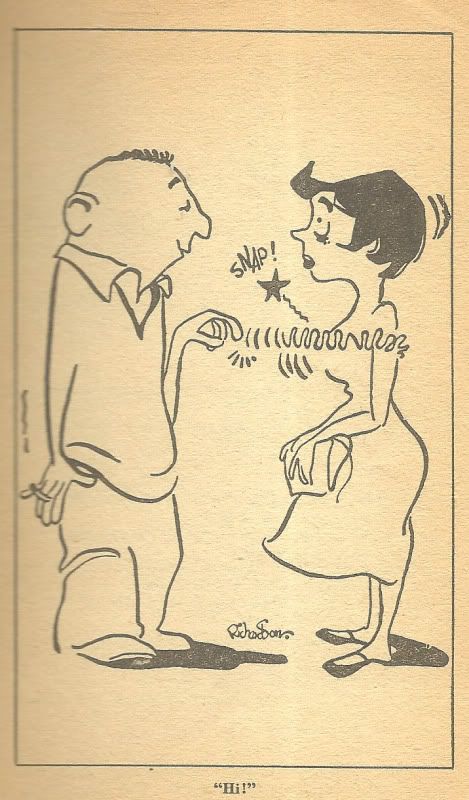 University of California
Pelican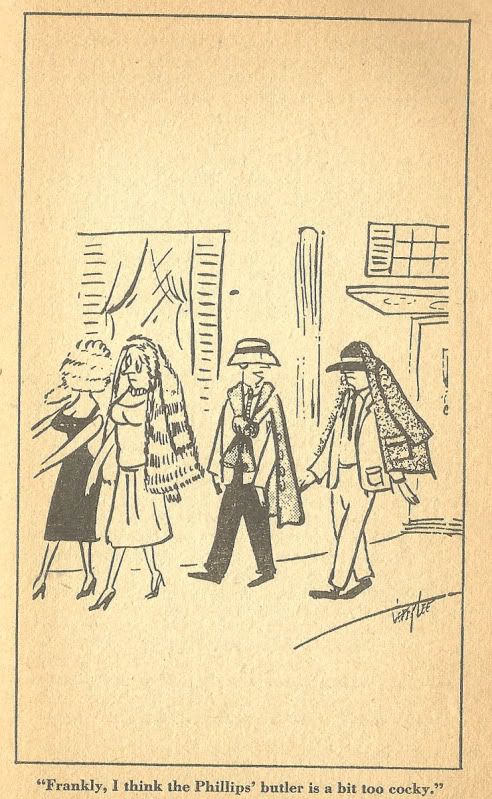 Michigan State College
Spartan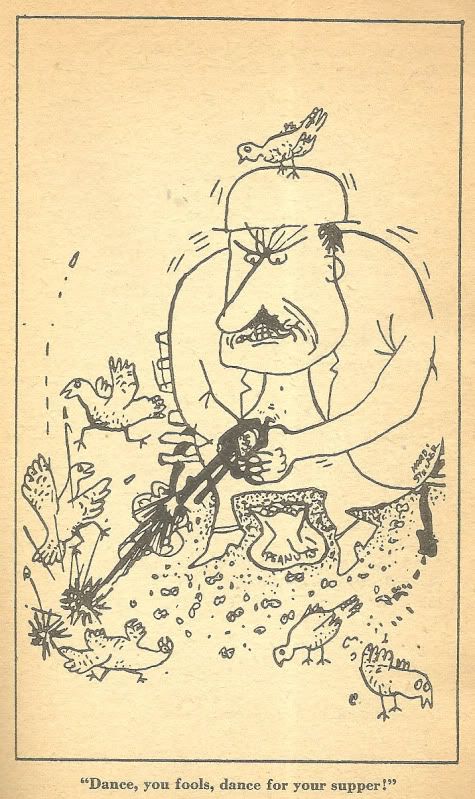 Stanford
Chaparral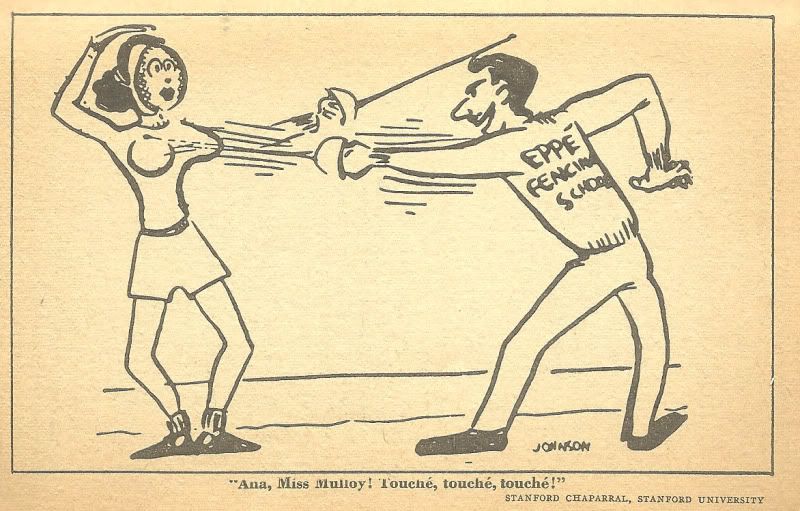 Then there's a cartoon that was in the collection
Sex Is Better In College
I already
posted last month
.
Iowa State College
Green Gander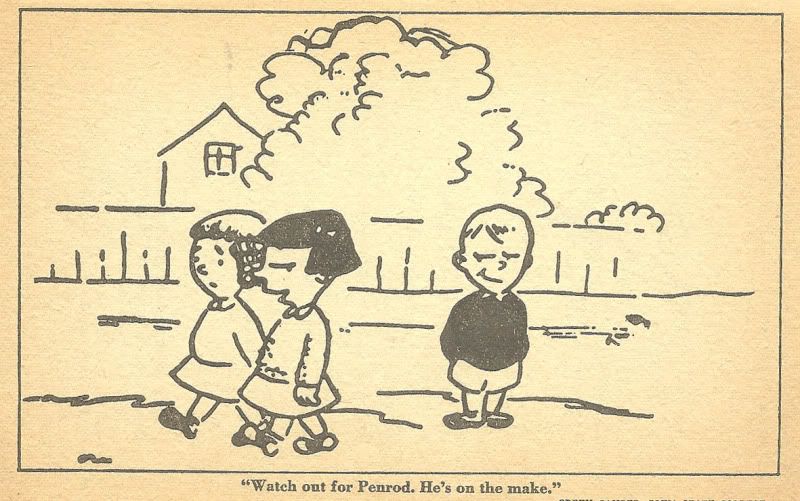 University of Cincinnati
Profile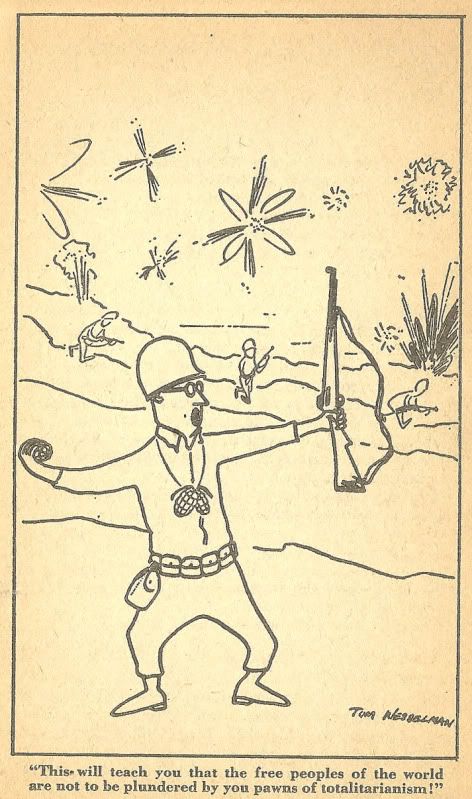 Syracuse University
Syracusan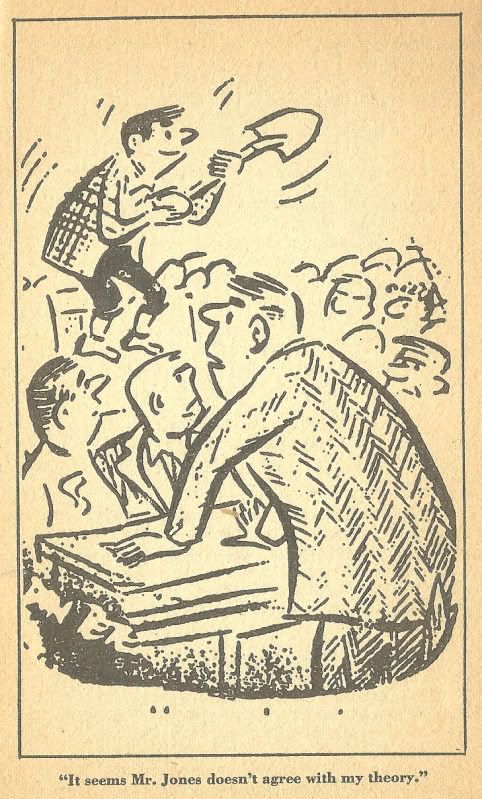 Cincinnati
Profile
California
Pelican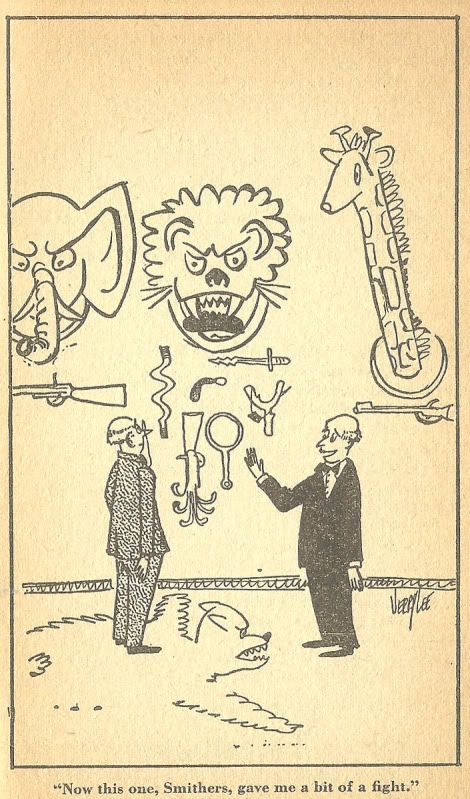 Harvard
Lampoon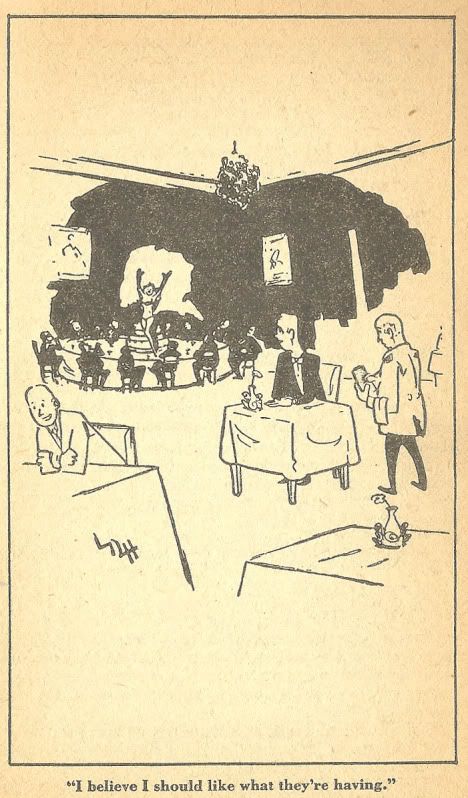 The rest of the cartoons from this book next Monday.