I wrote a couple
Wacky Races
stories during my tenure writing the DC/Cartoon Network/Hanna-Barbera titles. One has all the characters in a story I'll post sometime in the future. If I had wrote more stories, I might have proposed solo stories of the
Wacky Races
characters. The series was a showcase for series in development at the time. One of the things that did make it to its own show was
Dastardly and Muttley In Their Flying Machines
(which some erroneously call
Stop The Pigeon
) which I wrote a story for.
This is from
Cartoon Network Presents
#7 in February 1998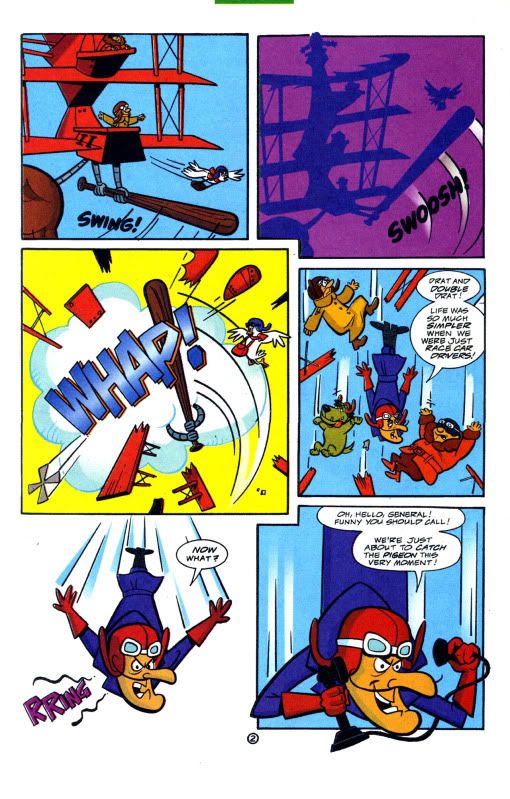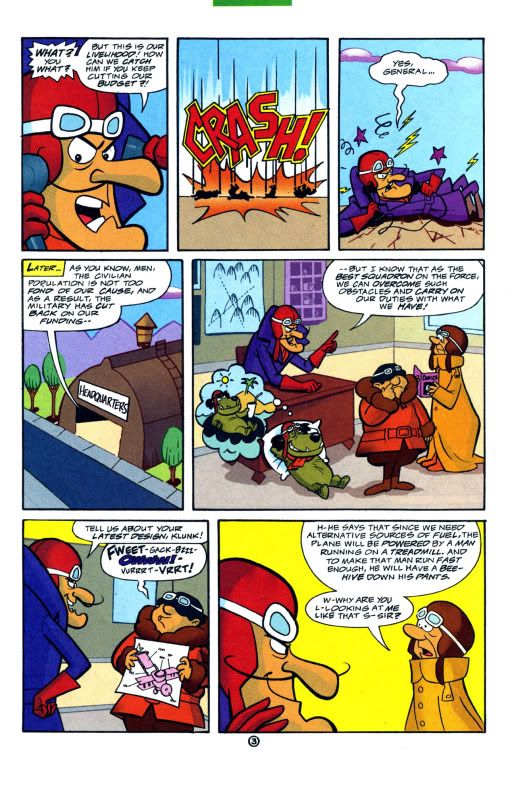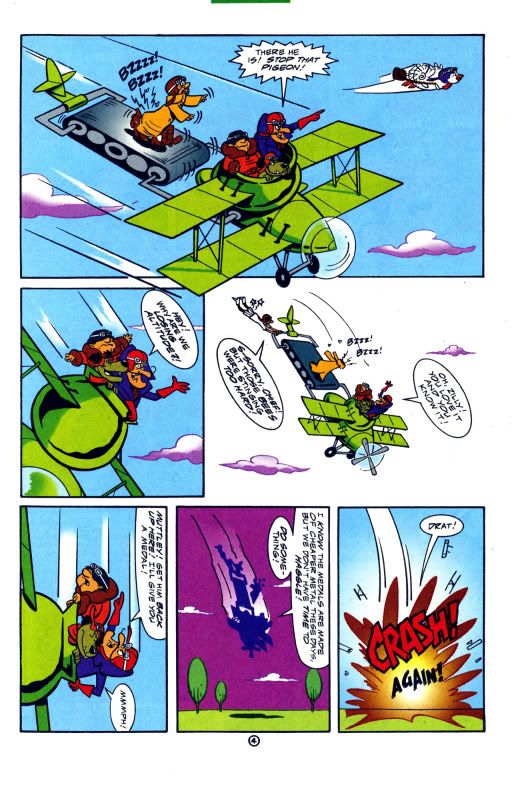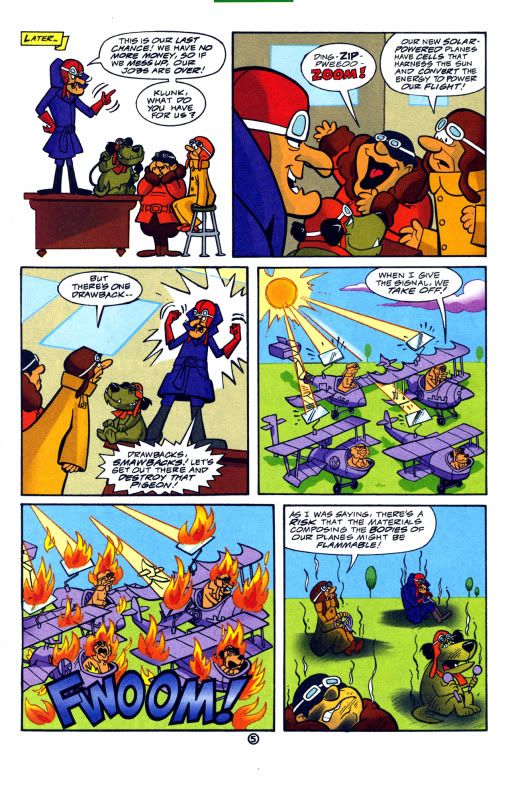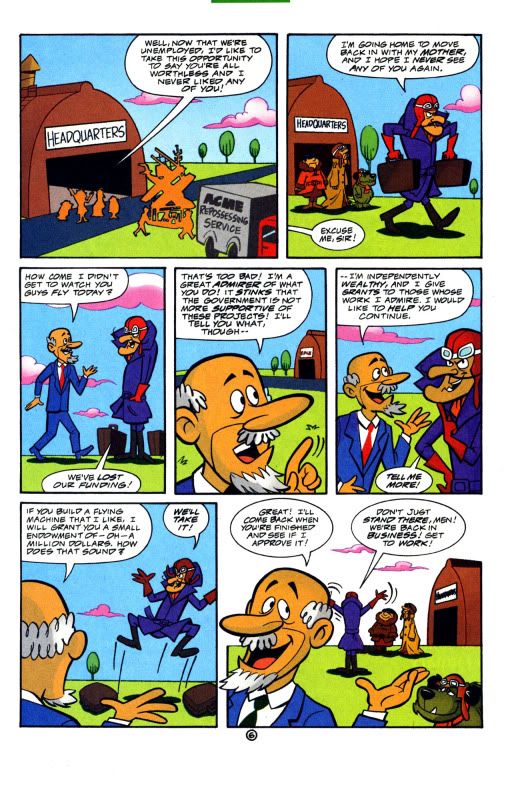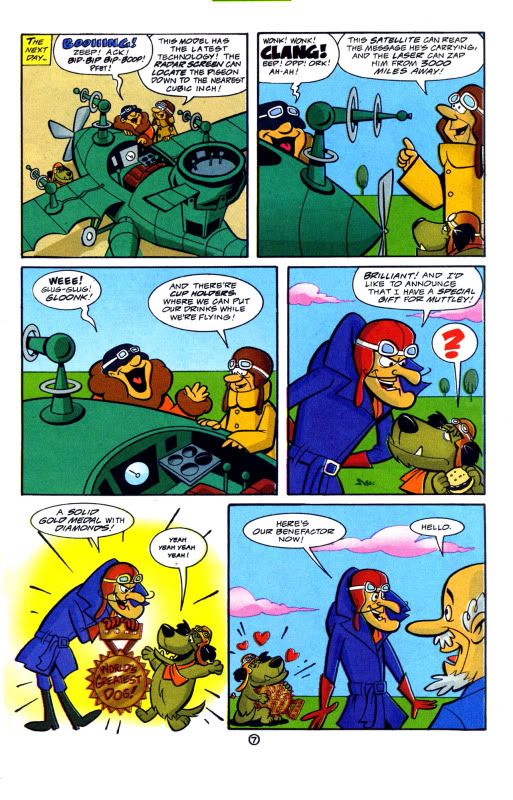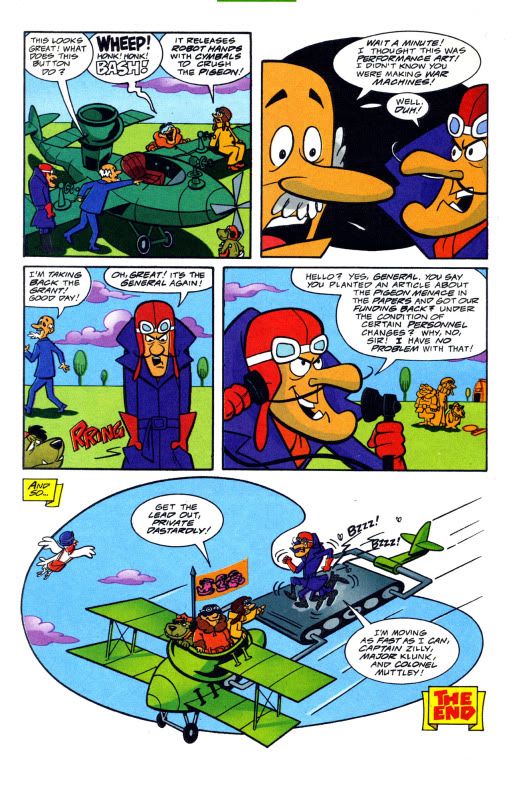 An anecdote I forgot to mention on previous posts was that a potential writer was asked to do a
Scooby-Doo
script, but had never seen the series and was told to watch one to get a gist of the characters. She wrote a story with
David Cassidy
thinking he was one of the recurring characters in the cartoon. When you're six, you don't know the celebrities that made appearances are actual people, but it's weird when you're an adult.