Here we go with the original pages from the Norwegian
Mad
. Like
the other issues I've shown from other countries
, there's more emphasis on newspaper comics. Beetle Bailey also has a bigger audience (percentage-wise) in Scandanavia, doing some original material for that market.
This is #8 from 1990.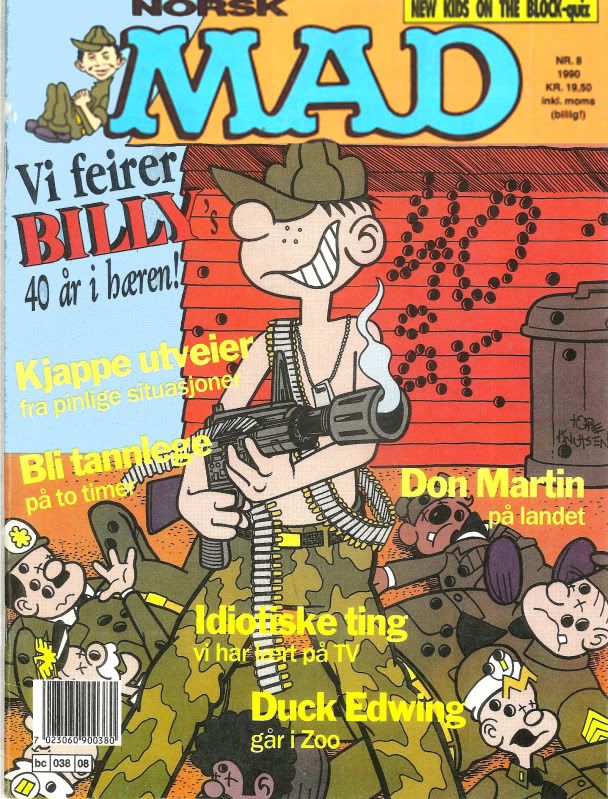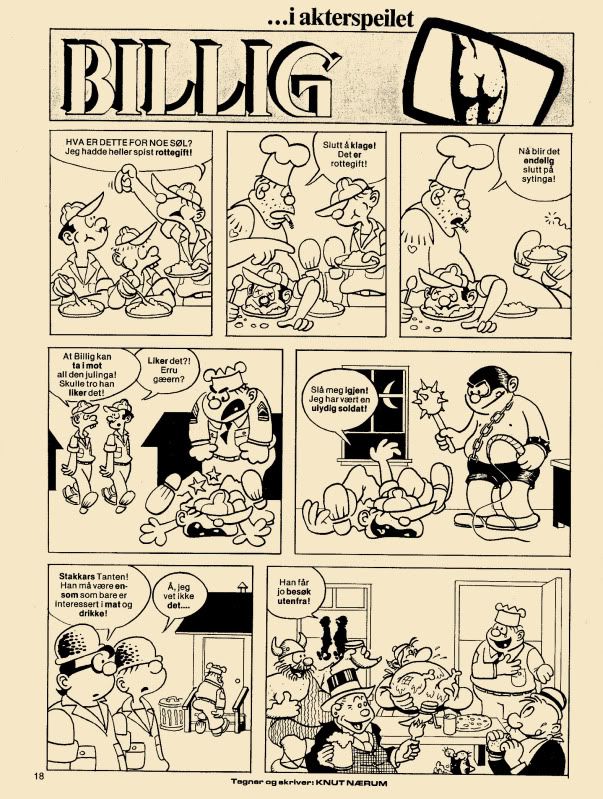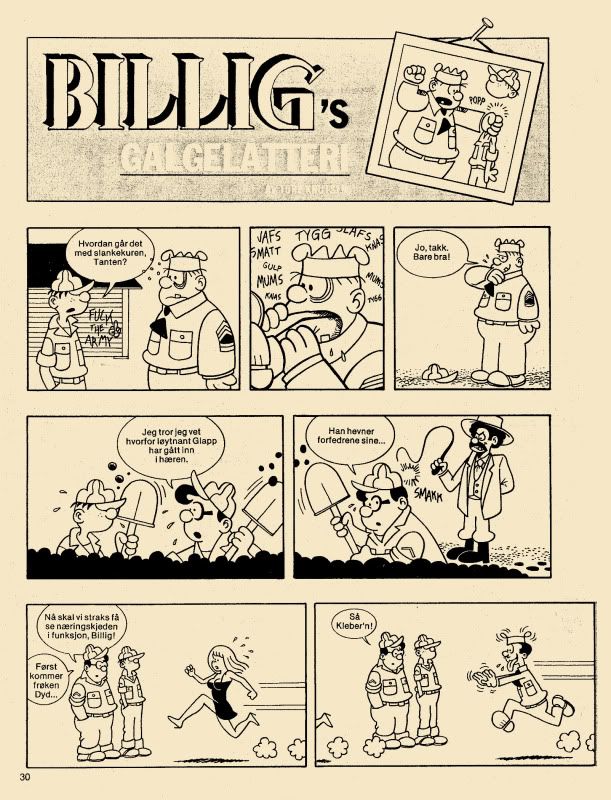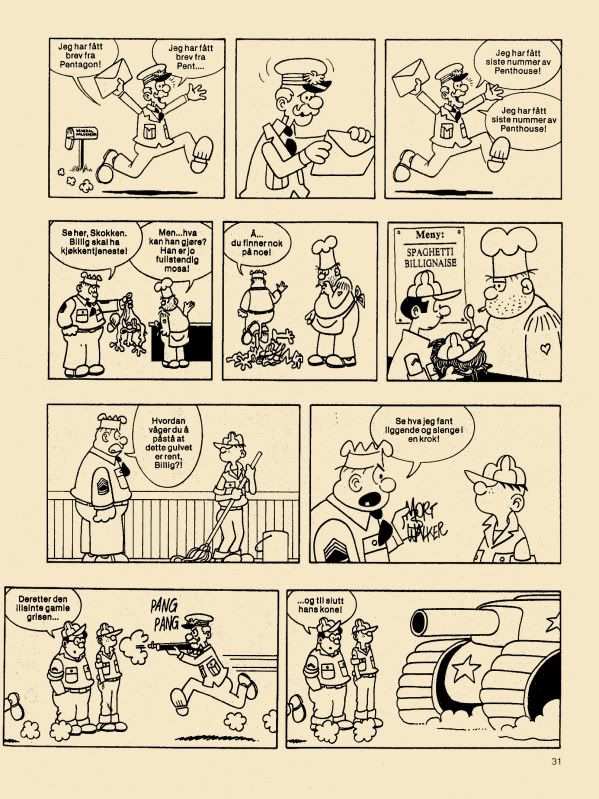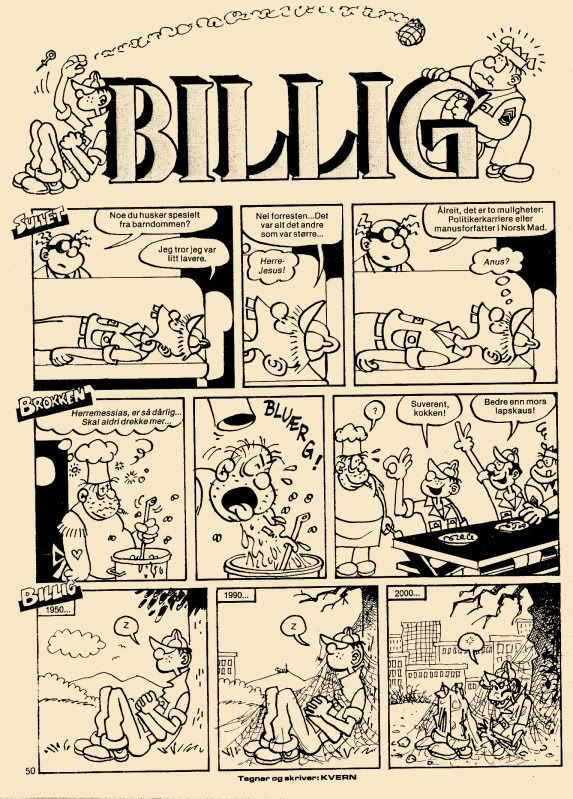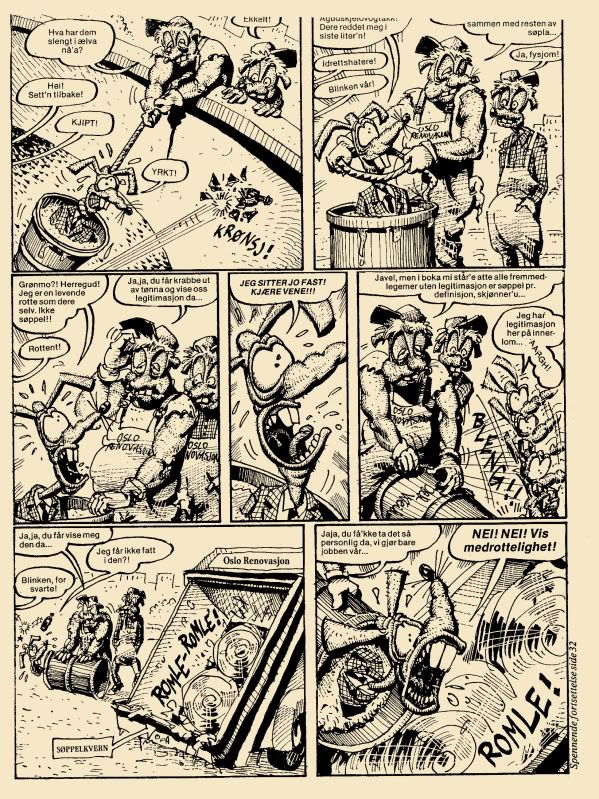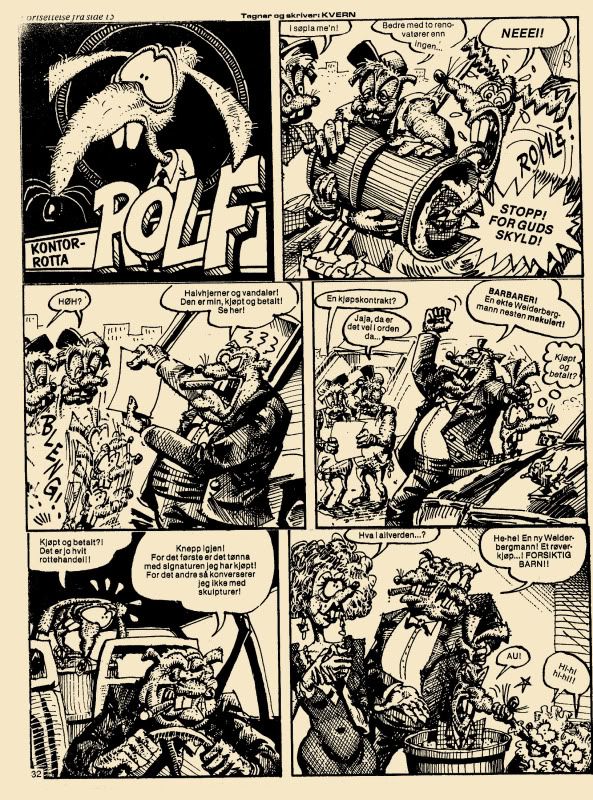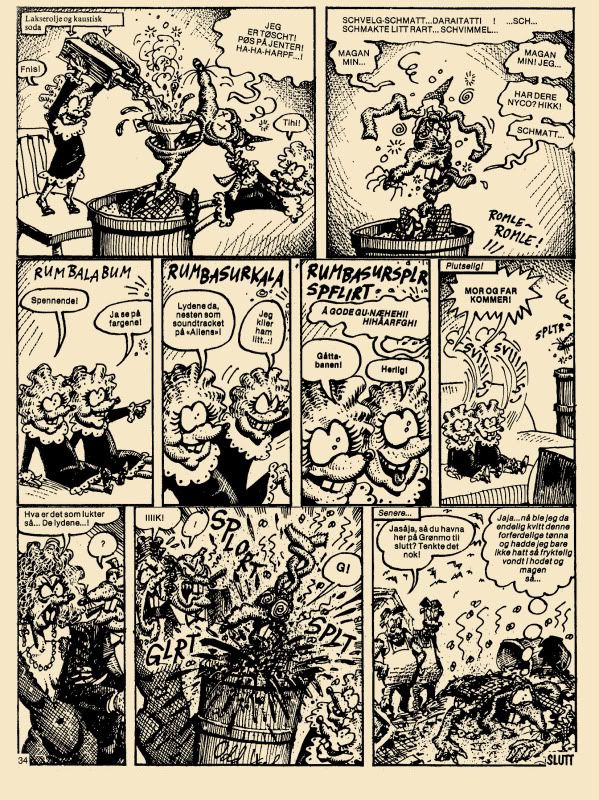 Sorry about this. I think ethnic jokes are more acceptable in other countries. Or maybe it's not one. Maybe it's one of those "heart in the right place" things like Benny Hill where the main character is supposed to be the target but it seems like someone else is. Hard to tell when it's a foreign culture portraying another foreign culture in a different language.
I guess the joke is when Europeans go to non-white countries they stand out because they dress so stereotypical?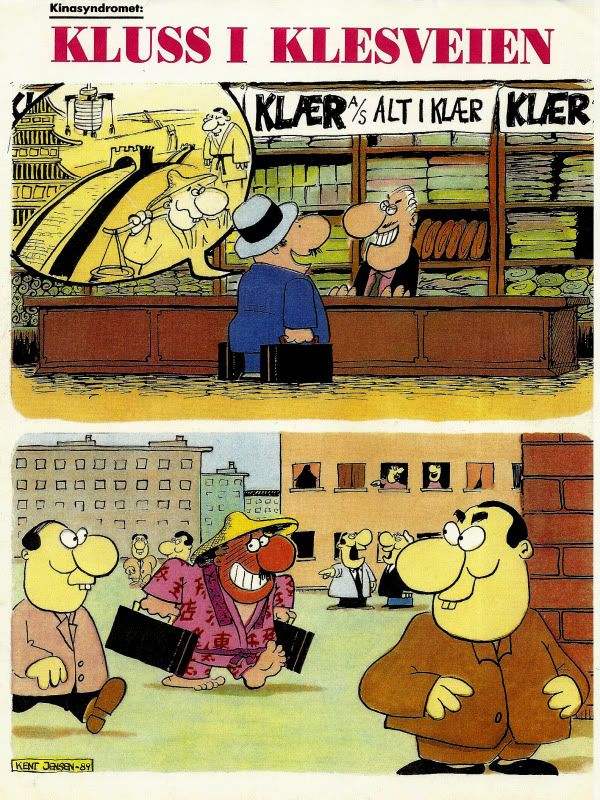 Next Wednesday: Another Mexican edition of
Mad
courtesy of Michael Sullivan.