In Hungary, there are two different editions of
Mad
. The one called
Mad
which has translations of the American material and this one,
Kreten
, a humor magazine using the name
Mad
but containing original material. This, the magazine of "America's cultural wasteland" is issue #39 in May 1999.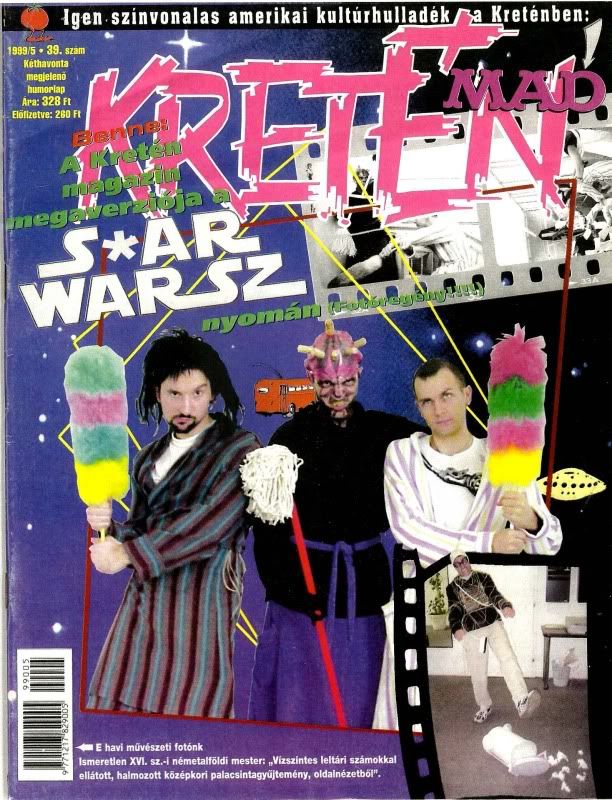 The interior of the magazine has a fumetti parody of the new
Star Wars
movie.
Here are excerpts from a syndicated gag panel. Most of the jokes are self-explanatory without translations.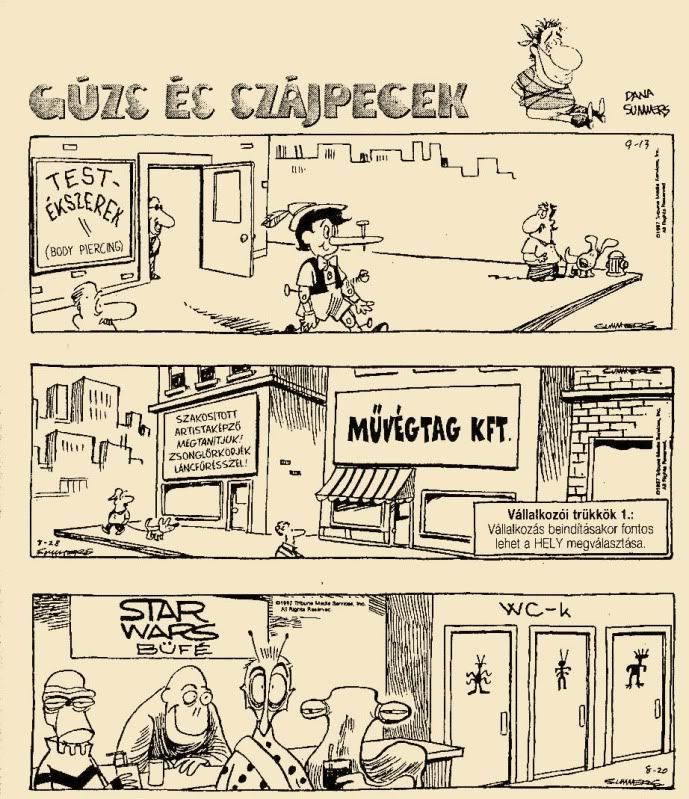 The
Star Wars
gag is similar to one Sergio Aragones did in
A Mad Look at Star Wars
in #197, March 1978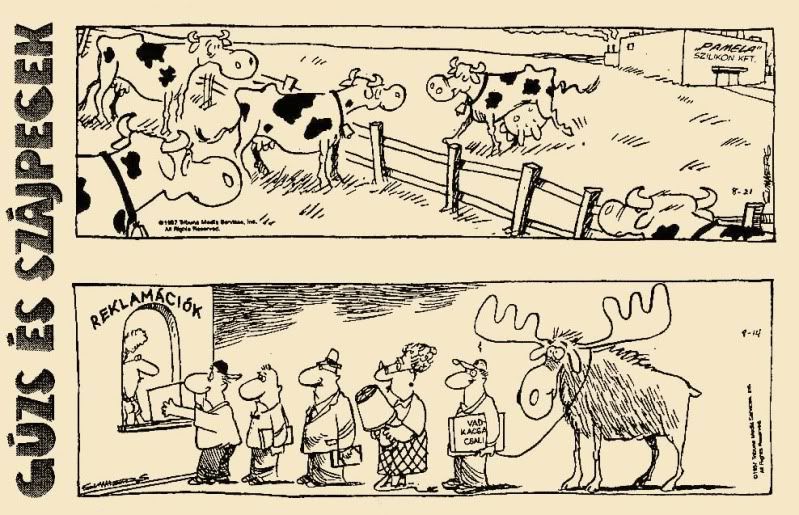 The front page, in addition to the above gag panel, also has a couple text pieces. This is an illustration for a recipe for "bacon pie"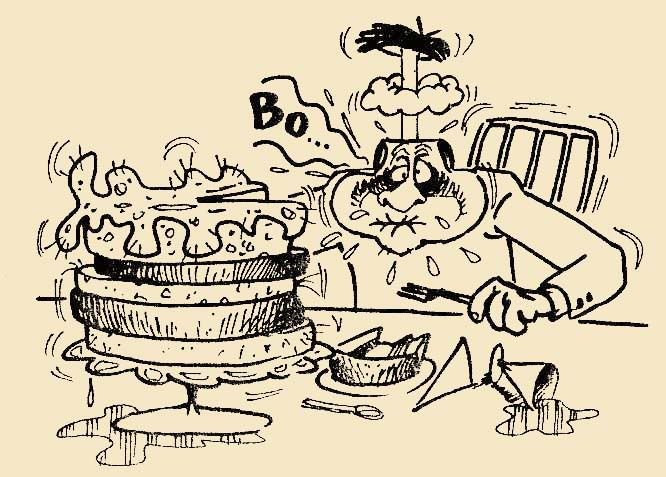 This is from their
Star Trek: The Next Generation
parody.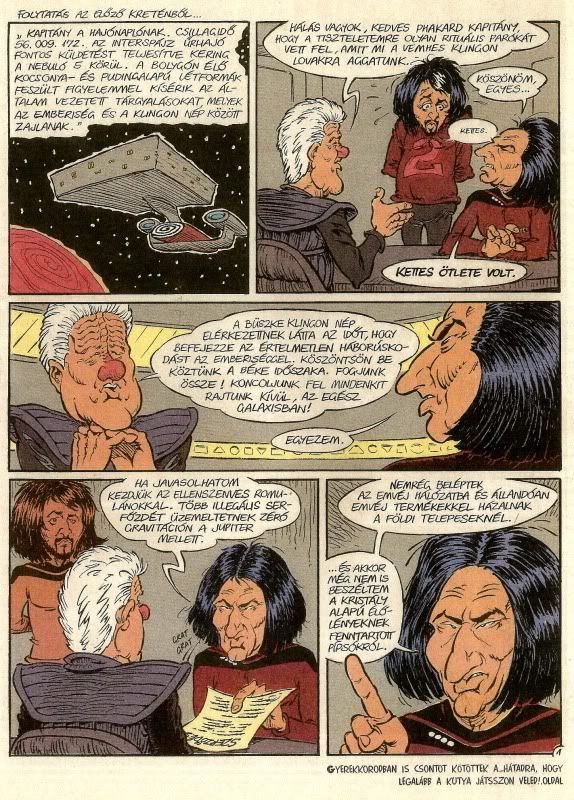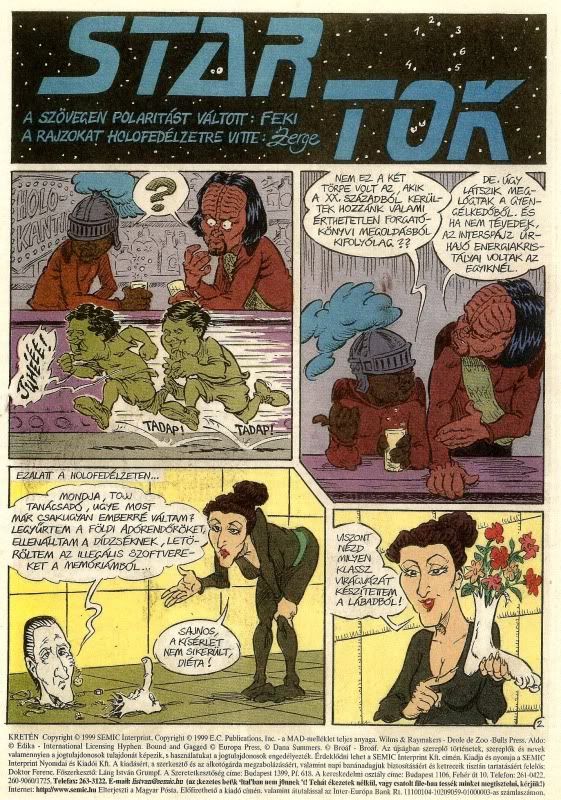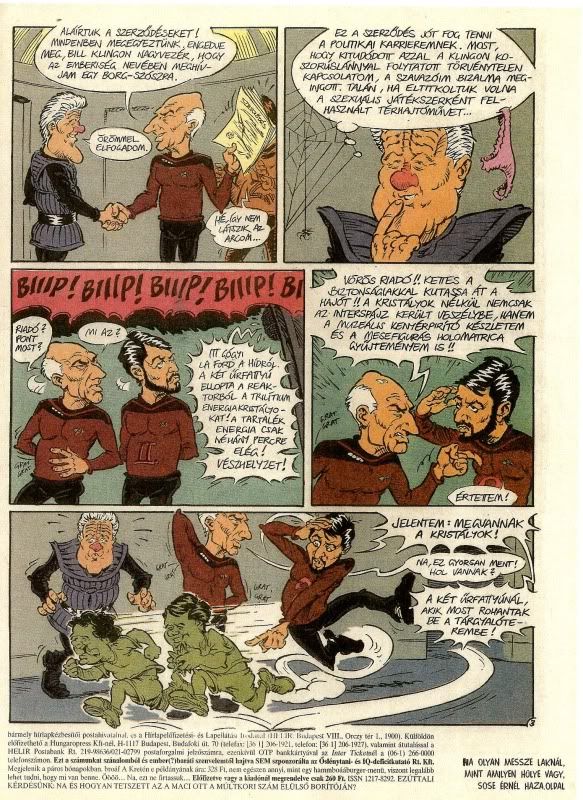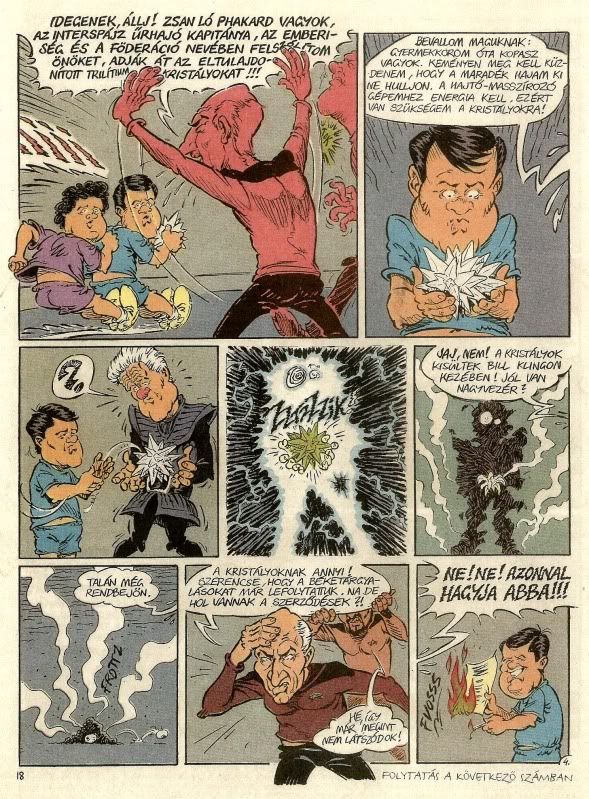 More gag panels. They can get away with more tit jokes there.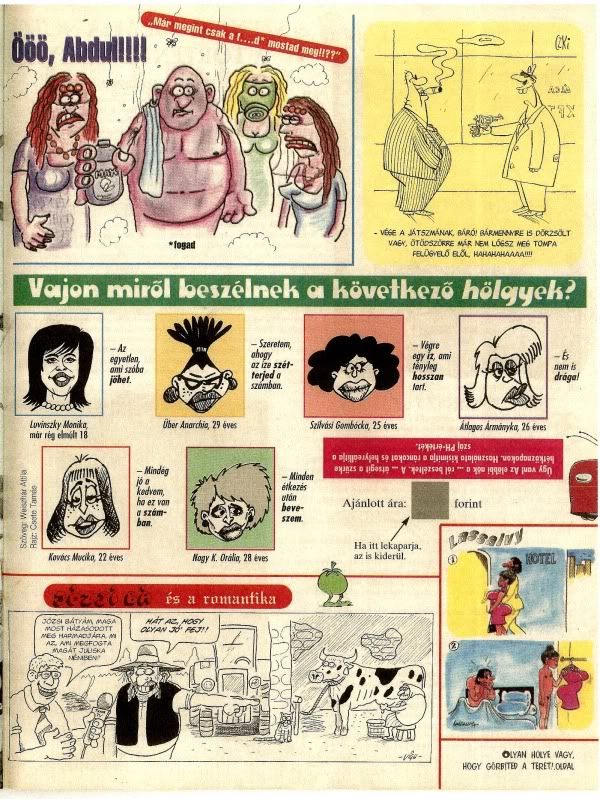 The rest of the highlights from this magazine next Wednesday.