Here's another issue of The Most Reasonable Magazine In the World
This time it's #239, sometime around 1989, the cover story is animal testing.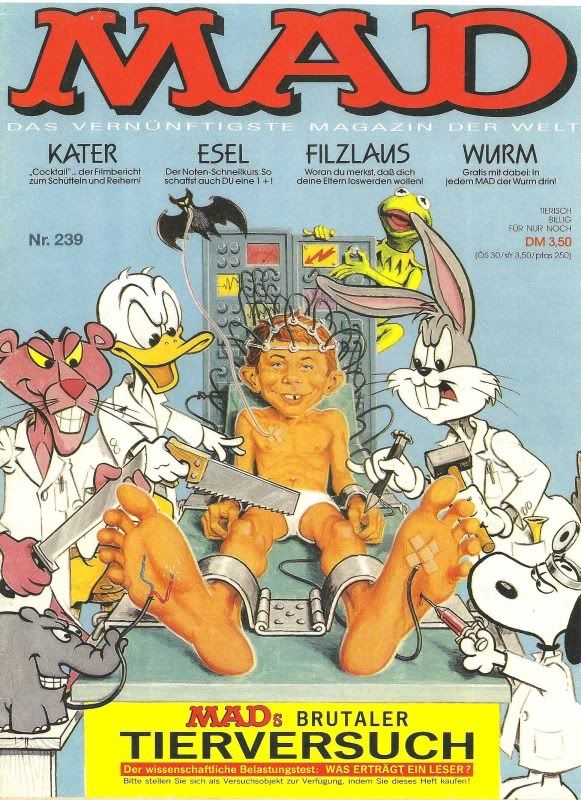 Their
Almanac
, which is in color and always on the first page, always has
The Mad Culture Test
in the lower left corner. The answer here is
Bloodhounds of Broadway
, a film made in 1952, but here they're probably referring to the 1989 remake.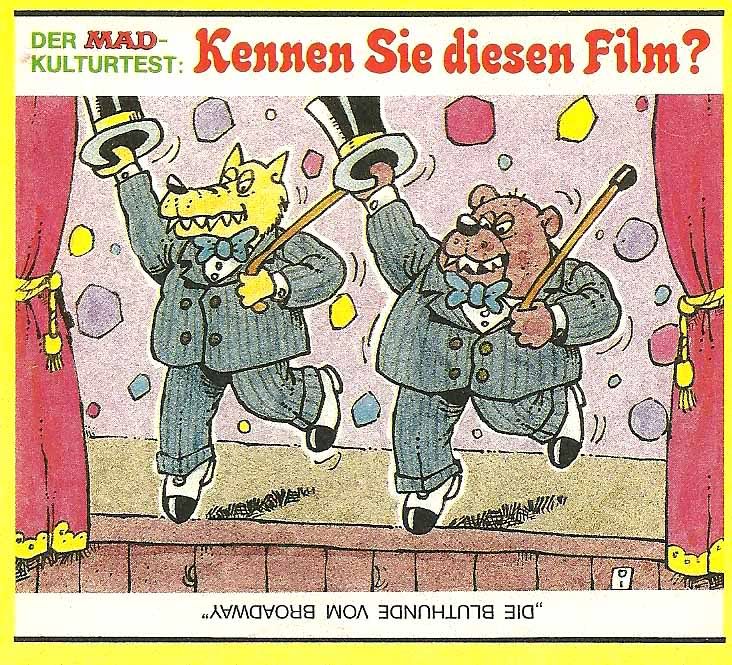 Small but Insightful Features, Where You Realize That You Want To Get Rid of Your Parents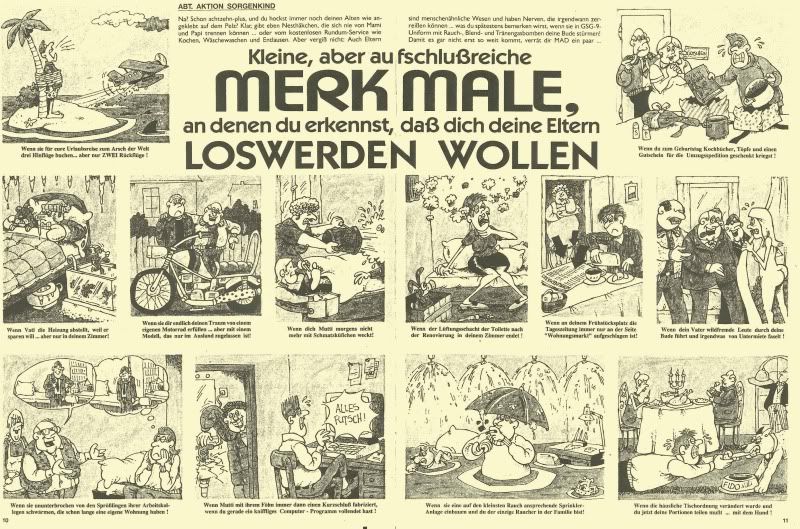 This
Spy vs. Spy
doesn't seem to be in any of the collections, and I can't tell who did it because there's no signature.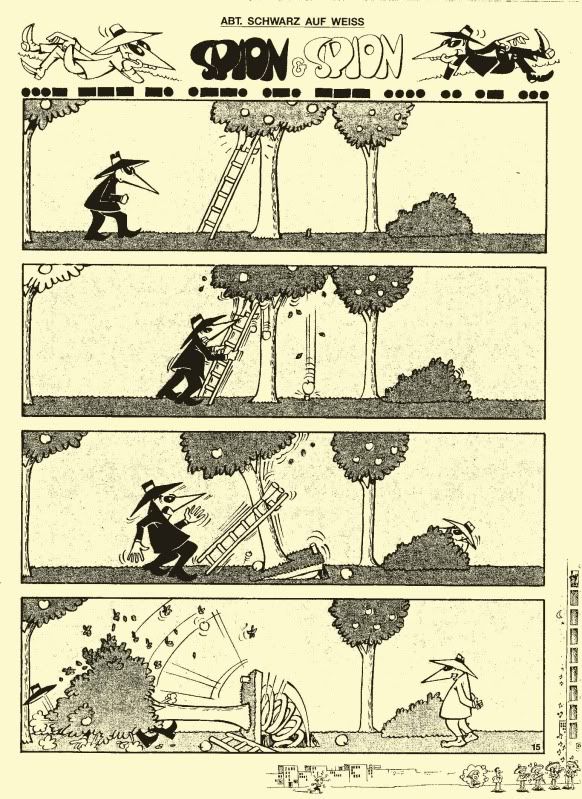 How Nice That the World Is So Helpful
appears to be trying to imitate the style of
Paul Coker, Jr.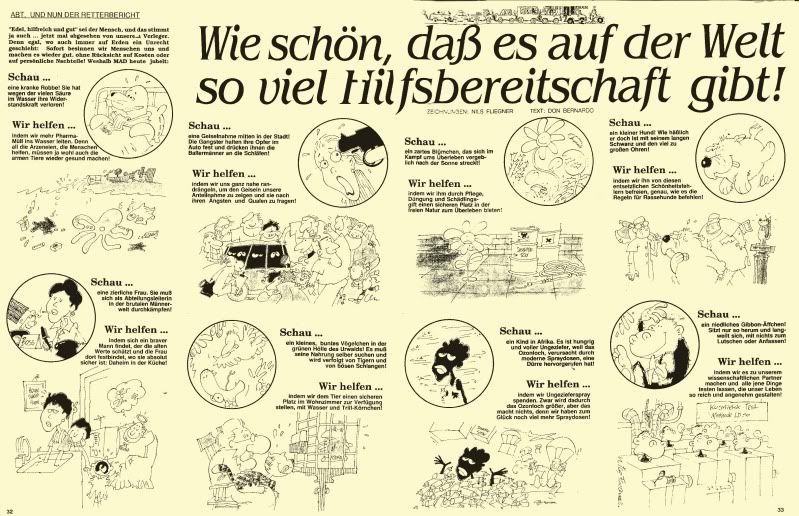 The staff of
Mad
has said that nobody else can do a
Fold-In
except
Al Jaffee
, but that hasn't stopped anyone from trying.
I can't tell if this is actually
Don Martin
or not. It is original for this version but more closer than other attempts at imitating American artists.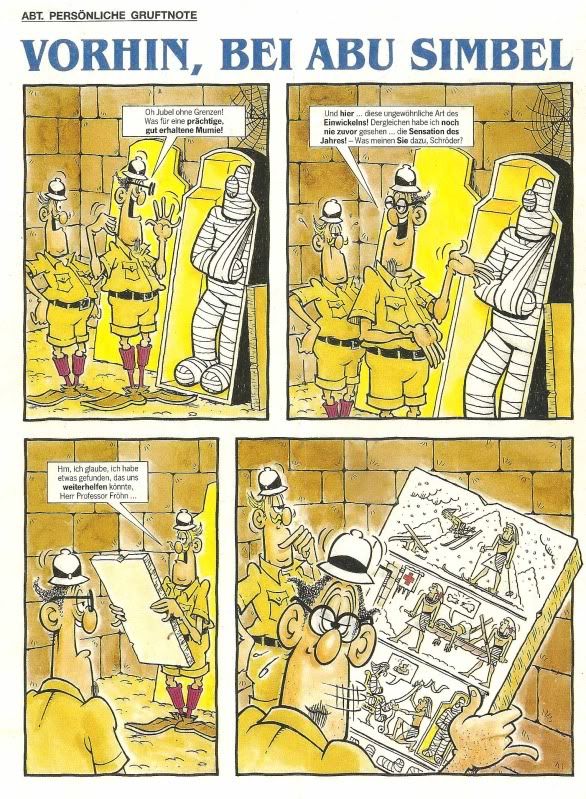 The last of the German
Mad
s next Wednesday.