Excerpts from #184, circa 1983
The foreign editions of
Mad
often parodied American movies that weren't parodied here. Such was the case with
The Never Ending Story
. Actually, even though it was made in English it was German-made. Still, it was pretty successful in the U.S. So it's surprising it wasn't parodied here.
Their version is called
The Garbled Story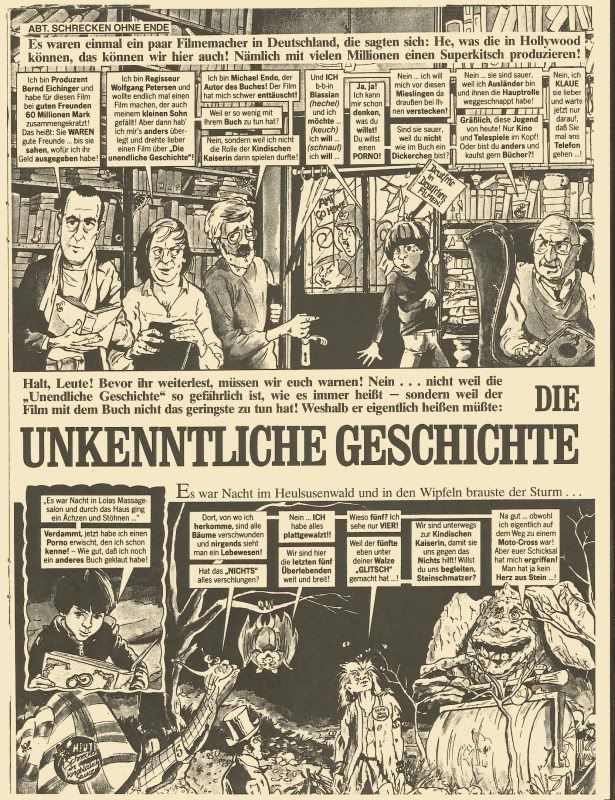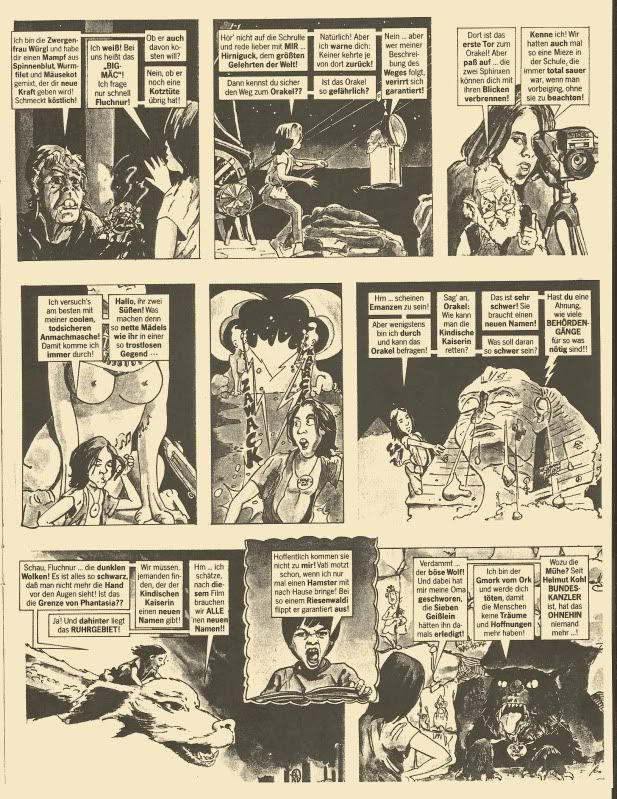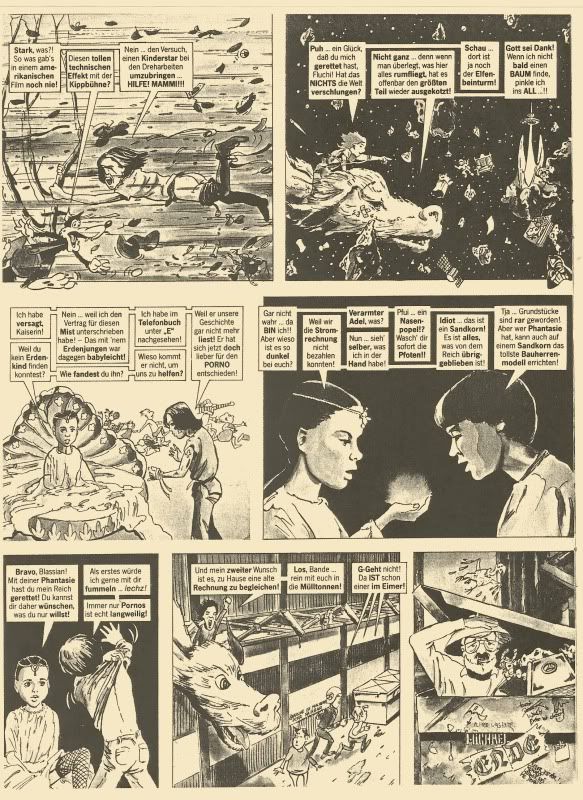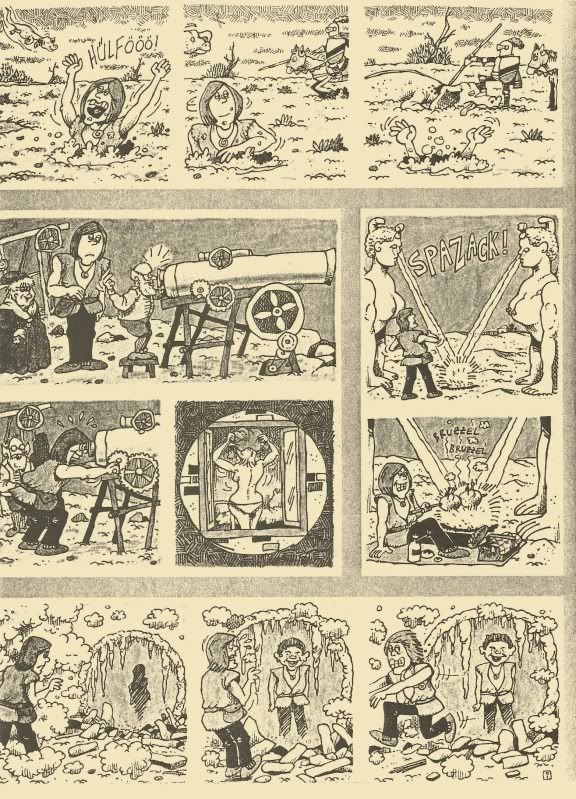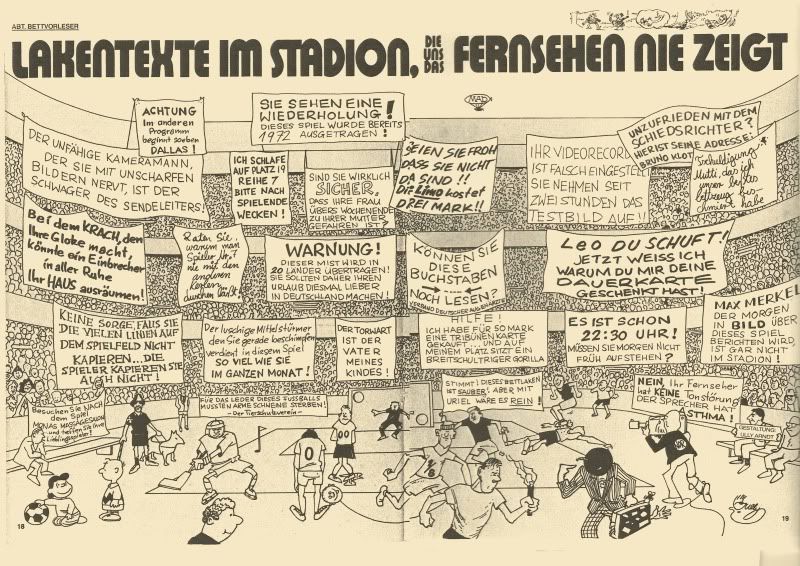 Notice
Bedsheet Signs We'll Never See
from
Mad
#244, January 1984 is yet another article redrawn to conform to the popularity in other countries of soccer.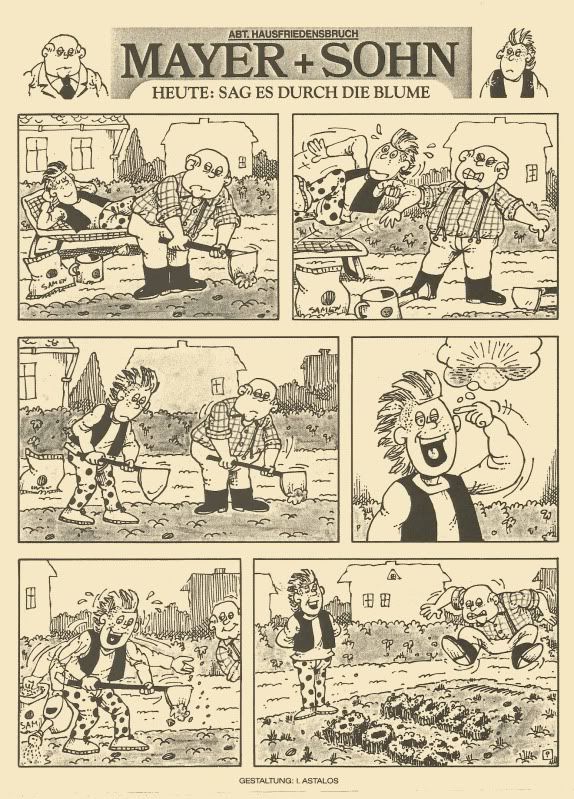 Mayer and Sohn
is similar to the feature
Hawks and Doves
in that the younger subordinate torments their superior by constantly making the shape of what annoys them, in this case the word "Null Bock", which loosely translated means "no enthusiasm"