Here are some excerpts from #170 of the German edition of
Mad
, circa 1983.
Shitparade
means exactly that.
Again, I should thank Mike Sullivan for many of the foreign issues of MAD I've been posing.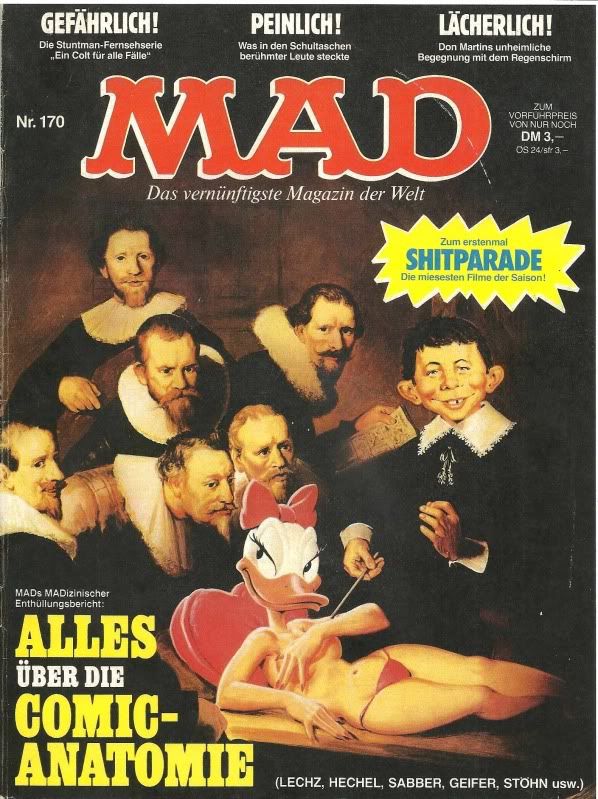 The
Mad
Guide to the Anatomy of the Human Body Based On the Comics
from #236, January 1983, is the cover story here instead of
E.T.
. Like with many foreign translations of
Mad
articles, there are a few changes to conform to the references of that country. They kept some of the characters even though they're not mentioned used in the translation of the article itself.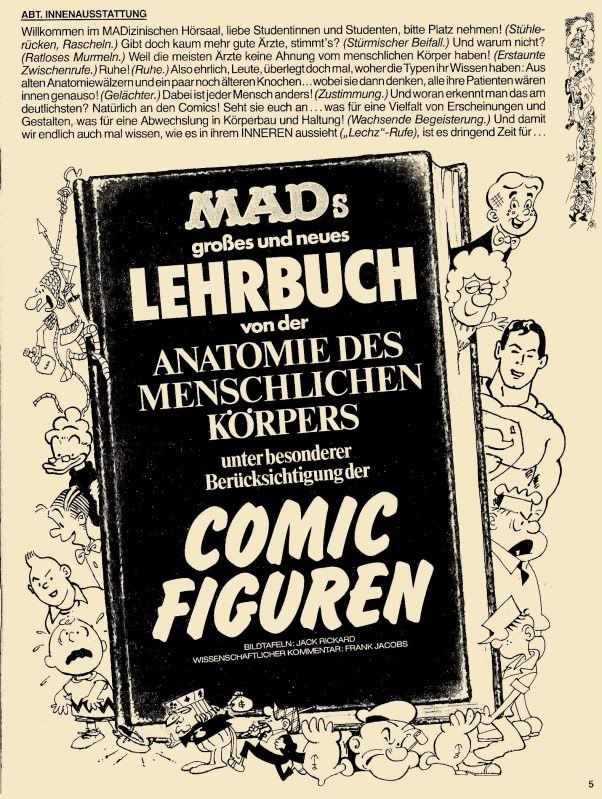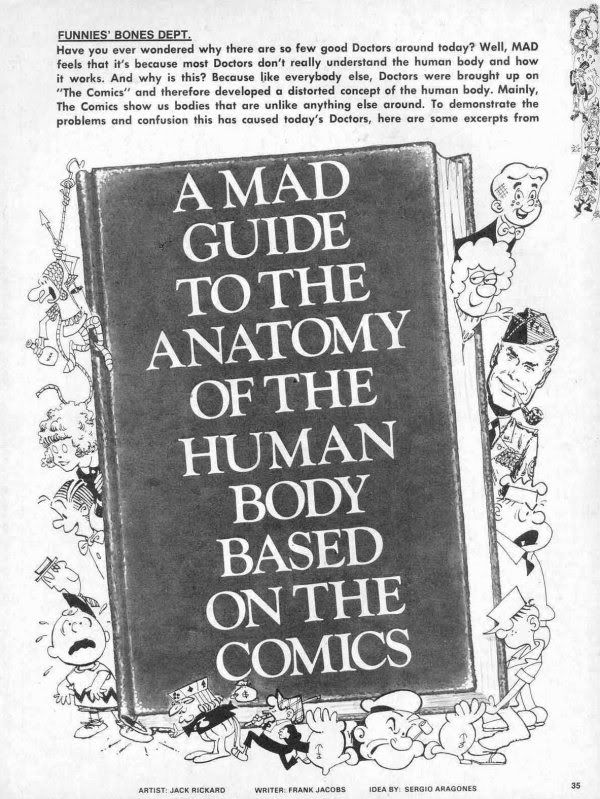 Dennis the Menace was added for some reason. Donald Duck characters, although American, are for all intents and purposes foreign, since they are more popular abroad and new stories continue to be made there. Hägar the Horrible is pretty popular there too.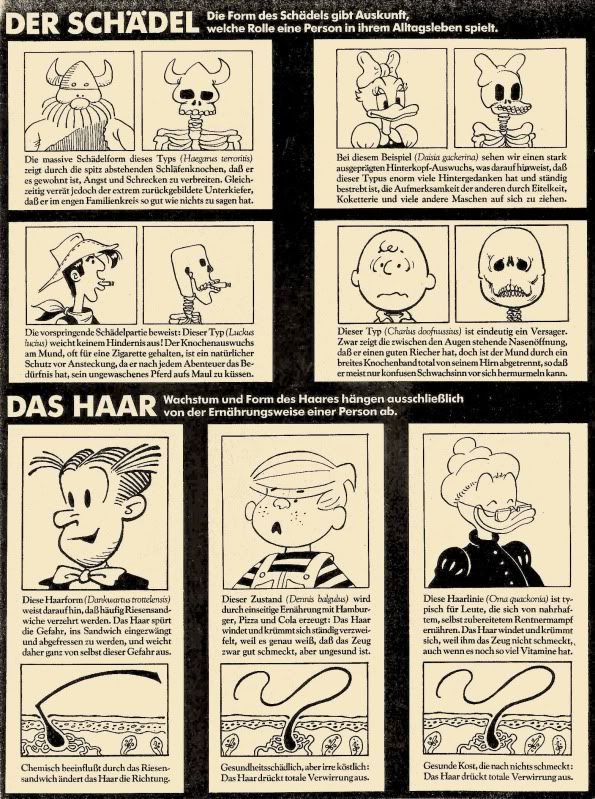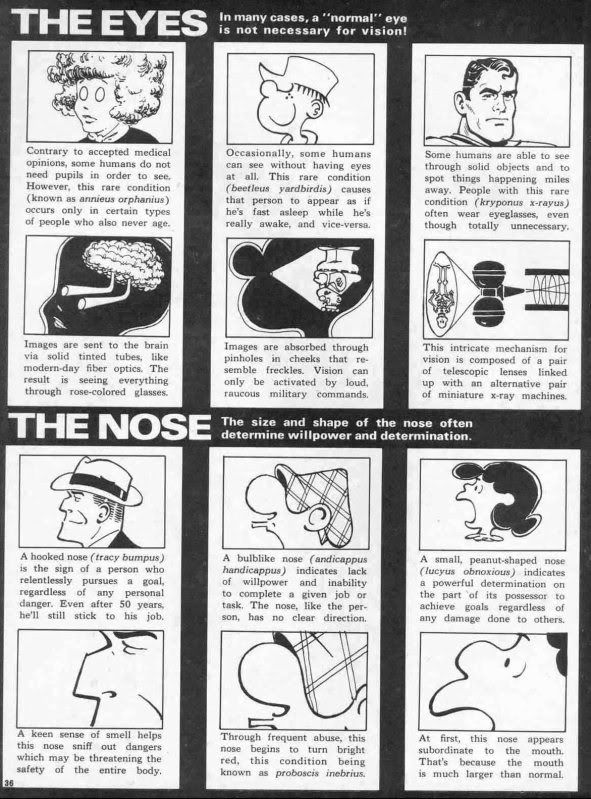 Momma and the Wizard of Id characters were replaced even though they're on the cover of the article. And they were replaced by Snoopy and Broom Hilda, who are also American.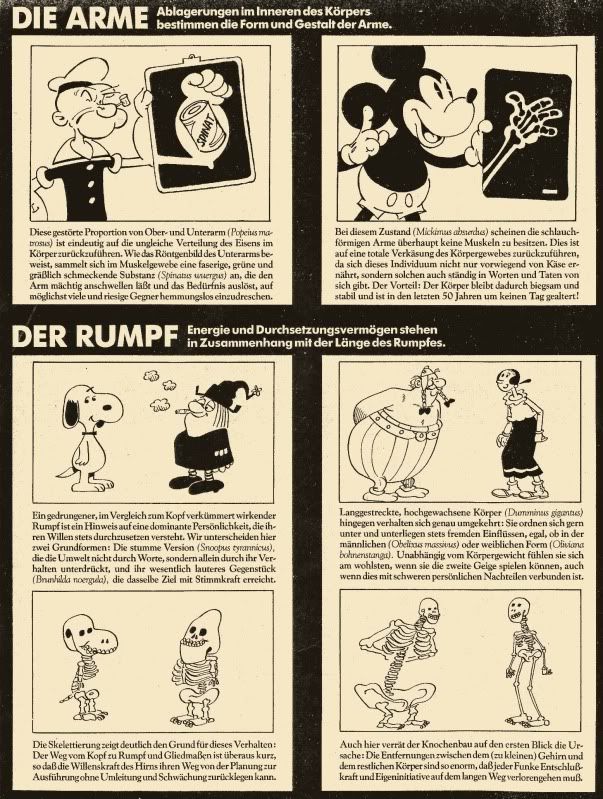 They have The Hulk over there but I guess he's not as popular as Superman, Asterix, or whoever this vampire is.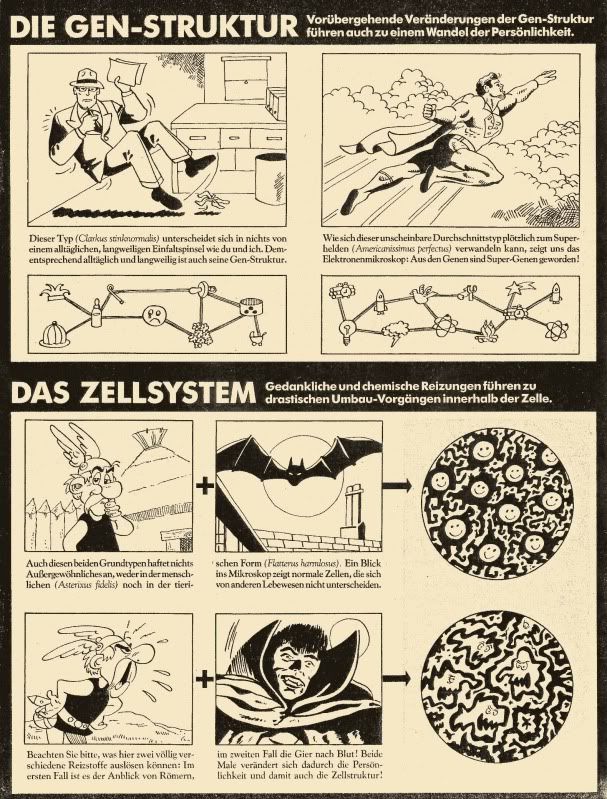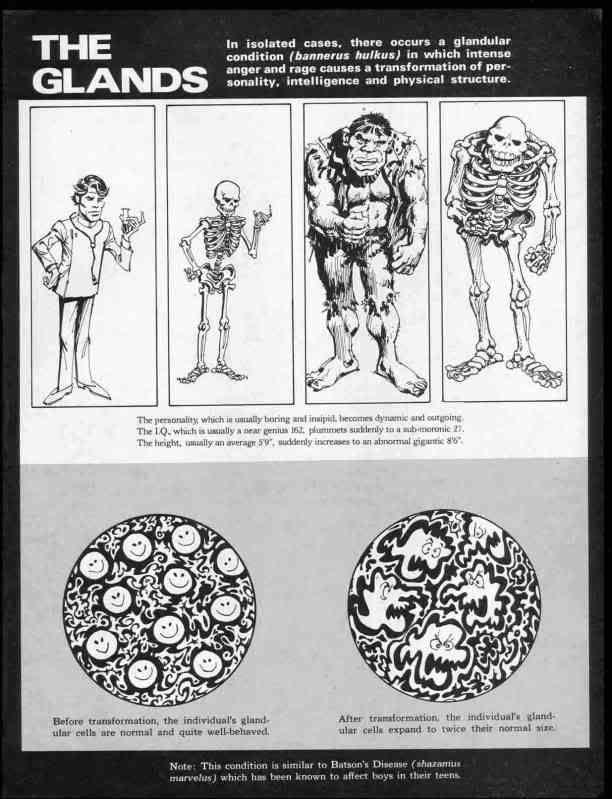 You Can Be So Naive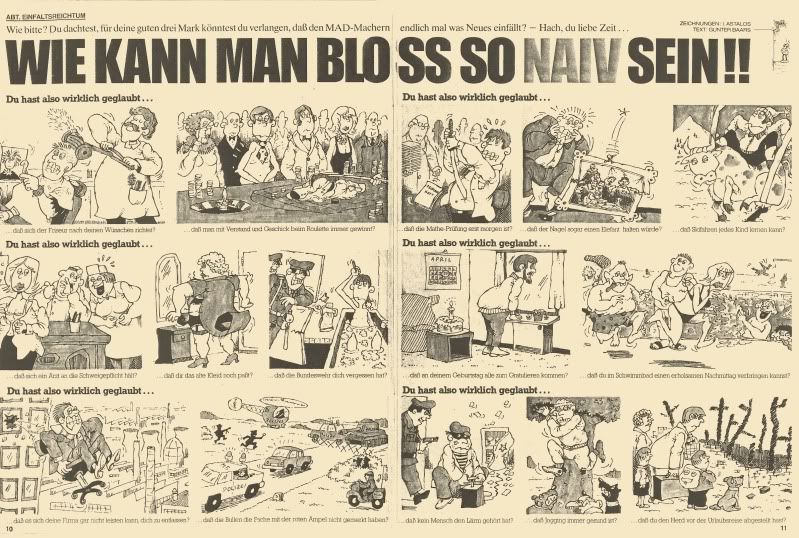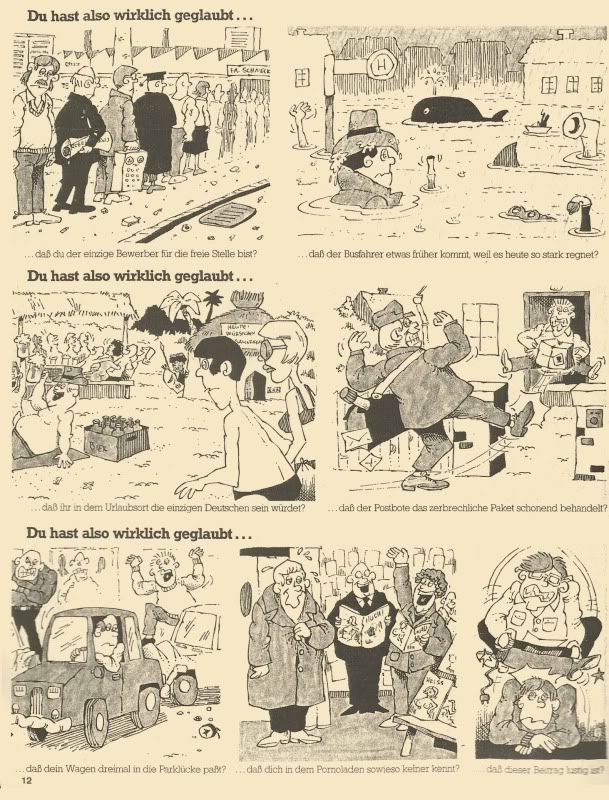 School Utensils from the Childhoods of Famous People
.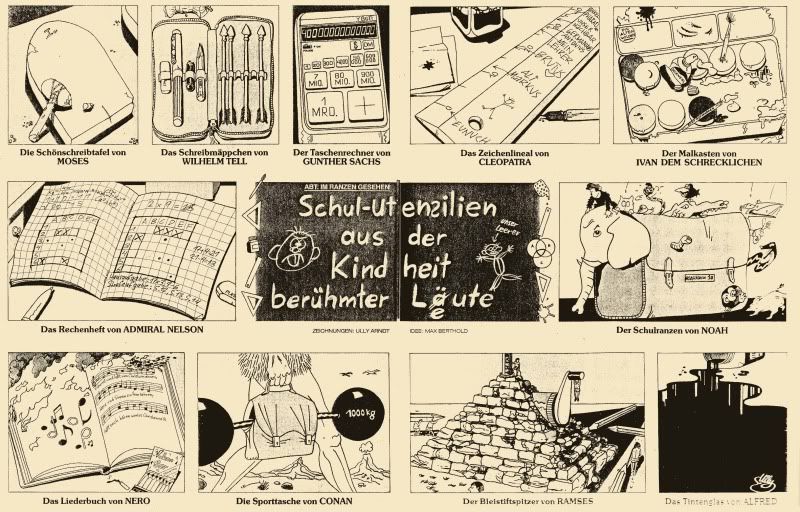 The Bremen Town Musicians