Yet still more from 1957's
Esquire Cartoon Album
Below is a cartoon by Dorothy McKay, whose cartoons you can find by clicking on her tag, or see a couple examples
here
and
here
.
This was the introduction from then-publisher
Arnold Gingrich
:
"A book of cartoons needs an introduction no more than the human body needs an appendix. But books of cartoons go on getting provided with introductions, apparently for no better reason than we go on being provided with appendices—we and they both seem to come that way.
------------
A. Ross, first name unknown
"Especially in the case of an
Esquire
book of cartoons would an introduction appear to be unnecessary. The best proof we can site in support of that contention is the fact that, ever since 1940, every time we've got out any collection of
Esquire
material in book form, we seem to have devoted a measurable portion of our introduction space to explain that each such volume
wasn't
a book of
Esquire
cartoons.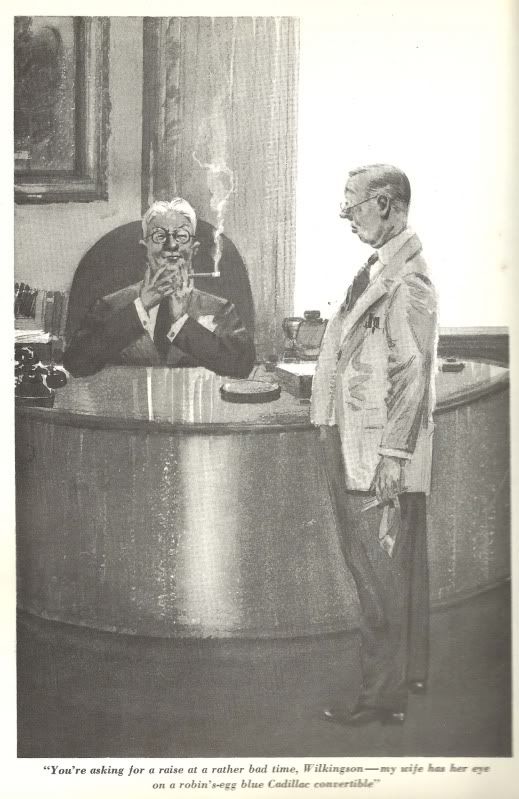 "In introducing that perennial best seller
The Bedside Esquire
, we sidled up to the subject by taking a side swipe at the cartoons, saying 'Any oaf can enjoy a picture.
Esquire
's have been cut out and hung up (guess that was before the word 'pin-up' had been coined) in Congo huts as well as American college dormitories. But it takes a mind to make the most of words. That's why
Esquire
has been much more widely looked at than read.'
------------
Babette Newberger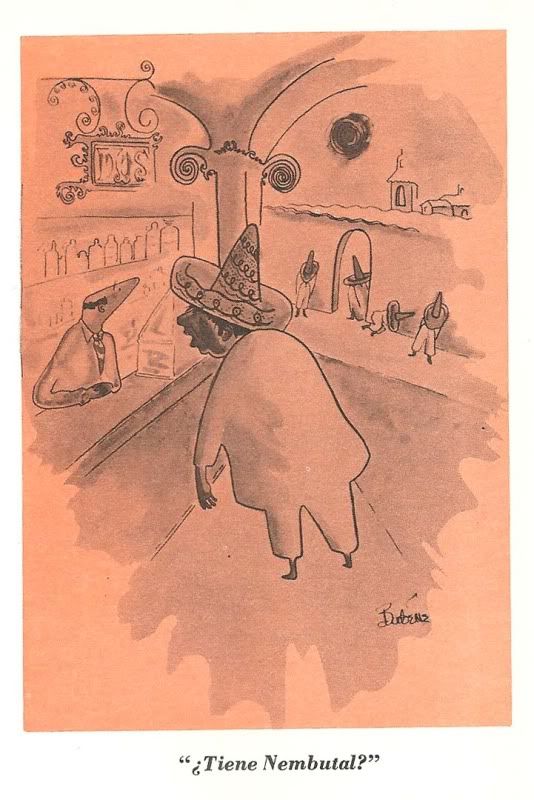 "Elsewhere in that same introduction we said, 'Sunny side up,
Esquire
is just another picture book, wherein the Petty girl's is the face that has launched a thousand quips. There's your darling of the dormitories and belle of the barber shops. How that one gets around.' we went on to say that
The Bedside Esquire
was fashioned out of
Esquire
's other side, the side that had been so heavily overshadowed by the pictures: 'Sometimes the editor, weary of hearing the cartoons talked about as if they characterized the contents as a whole, has been tempted to term it The Esquire Nobody Knows.'
------------
John Groth
"Two things about the cartoons in
Esquire
used to burn us up. One was the endless succession of radio comedians' jokes, building up from a thousand and one angles to a final punchline to the general effect of 'Oh, you have
words
in that magazine too!'
"The other was the plaint we used to hear, from about the end of 1934 onward, was that 'the cartoons aren't as funny as they used to be.'
------------
William Pachner
"This book has a bearing on both those points. First, it represents as nearly as possible
Esquire
without words, being crammed with pictures from end to end, using words only to the irreducible minimum degree that they are needed to pin the pont on the pictures, and second a heavy proportion of its pictures are from
Esquire
's vintage years '33 through say '37.
"Now whether the cartoons really were funnier in those earlier years than they are nowadays is something that each person can only decide for himself.
"Our own ill-tempered inclination, every time we were told the cartoons aren't as funny as they used to be, was say 'Brother, neither are you, neither is anybody and neither is anything'.
------------
Charles H. Cartwright
"We think, for instance, that one cartoon in the September '57 issue is as funny as any we've ever published. It shows a man, given a last cigarette by the officer in command of a firing squad, and commenting, 'Say, these really
are
milder.'
------------
Constantin Alajalov
"Now, conceivably, in an age or in a country without cigarette advertising of any kind, that cartoon could be utterly pointless. But, today, with television adding the earnest efforts of high-priced talent to try and convince you at every possible opportunity that this or that cigarette really
is
milder, it seems more pointed than it might have if it had appeared in our pages anytime before 1948 or '49.
"By the same token, many cartoons of the past, dealing with the NRA or WPA, and boondoggling and leaf-raking and That Man in the White House, must seem comparatively pointless. If you remember them as being funnier than the comparable cartoons of today it probably means that you reacted more strongly then to the events or situations from which they reflected their humor, or that those situations were richer than human possibilities than comparable ones today.
------------
Paul Webb
"Another factor, of course, is that
Esquire
's cartoons, in its earliest days, were much more of a novelty, in relation to other cartoons, than they can ever hope to be again. For one thing, there was the element of color."
The second part of the introduction next week.