Thanks again to Michael Sullivan for providing copies of these foreign
Mad
s and info about pop culture overseas. They started at #219 to be concurrent with the numbering of the American
Mad
and initially used mostly American material, eventually using original Australian content with their own staff lampooning Australian culture. This is from #293 in February 1989.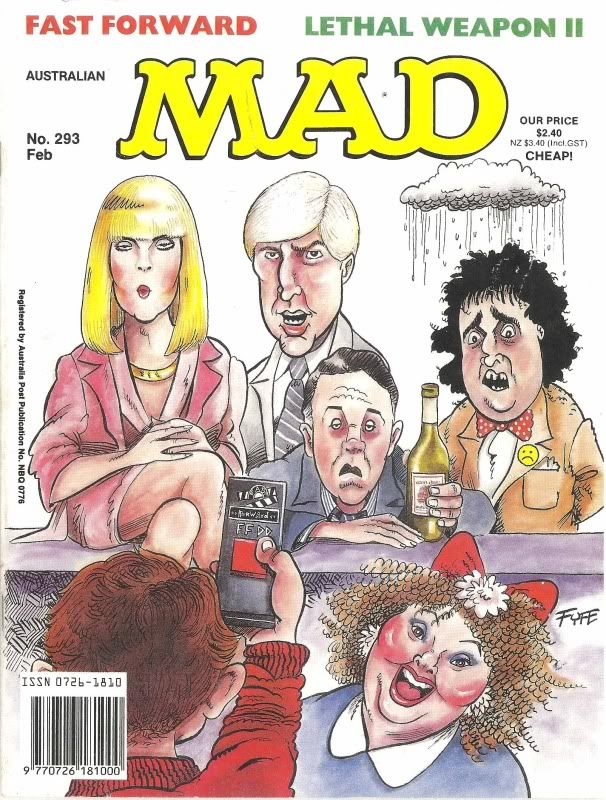 The show being parodied here is a sketch comedy show called
Fast Forward
, later known as
Full Frontal
, which launched the career of Eric Bana.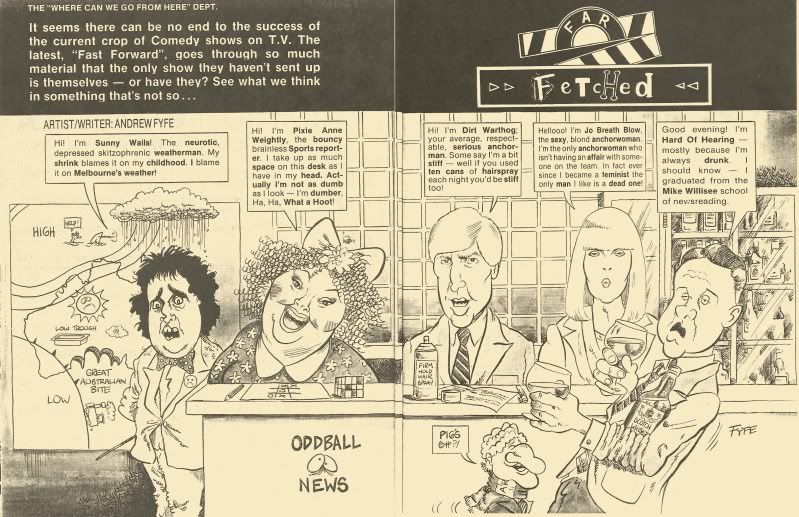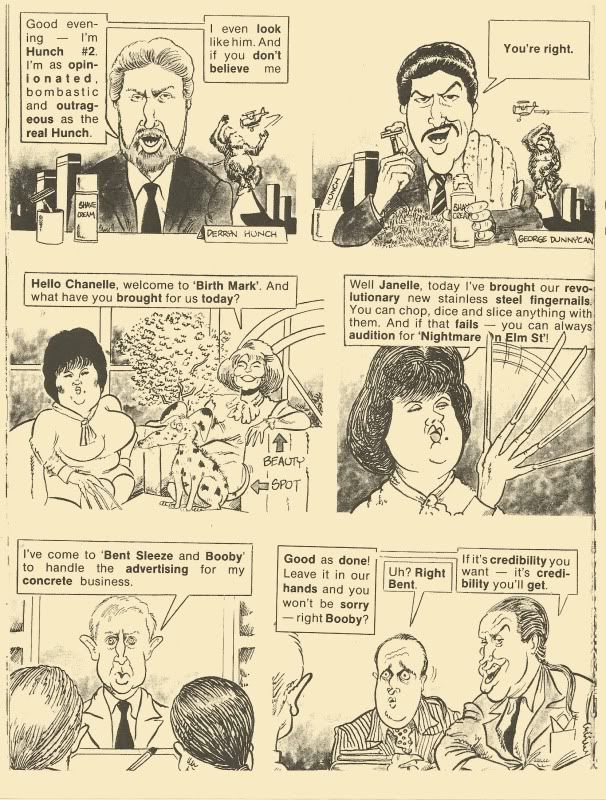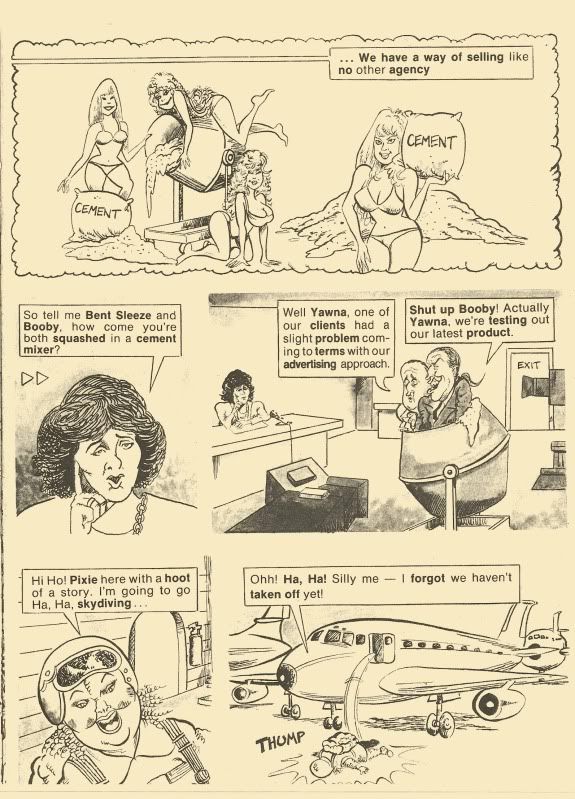 The people parodied here are from another Australian sketch comedy show called
The Comedy Company
. Left to right are Kylie Mole, Uncle Arthur, Con the Fruiterer and David Rabbitburrough. Even though it was an American movie, for some reason
Men in Black
was not parodied in the US. Their issue, #355 in 1997, did, though.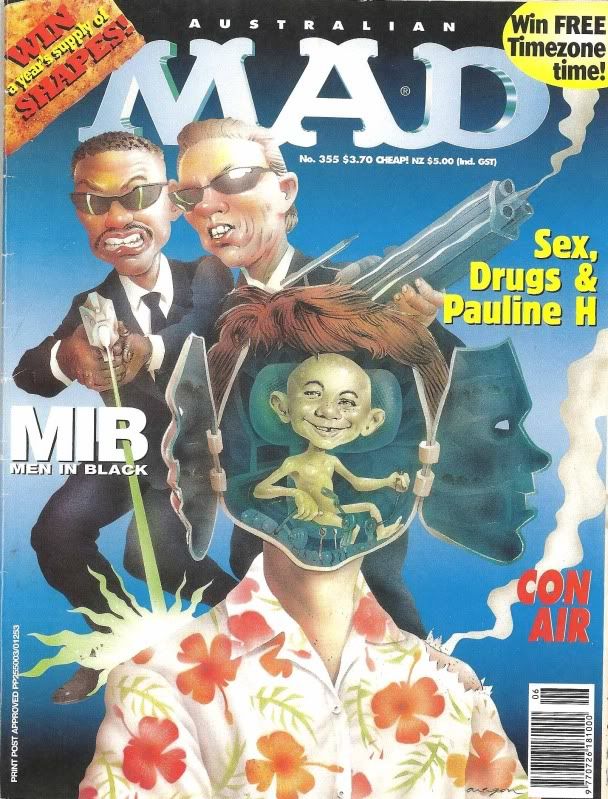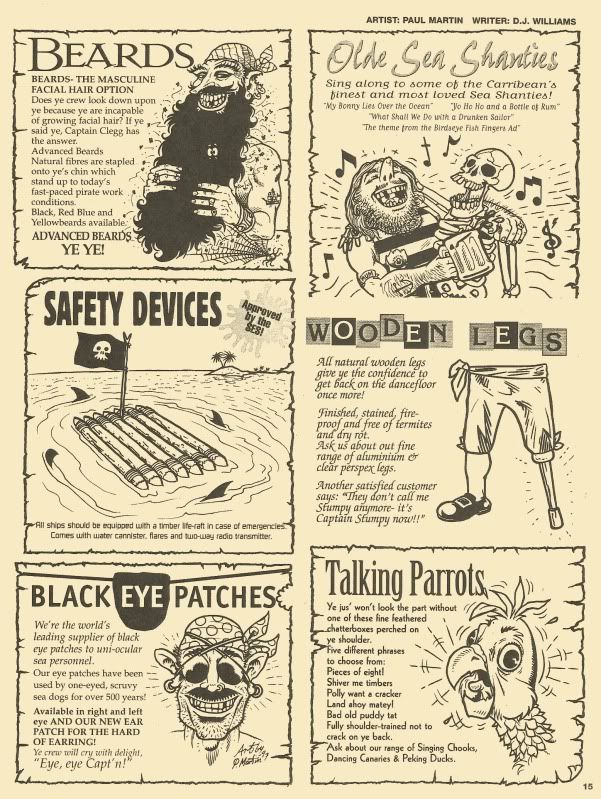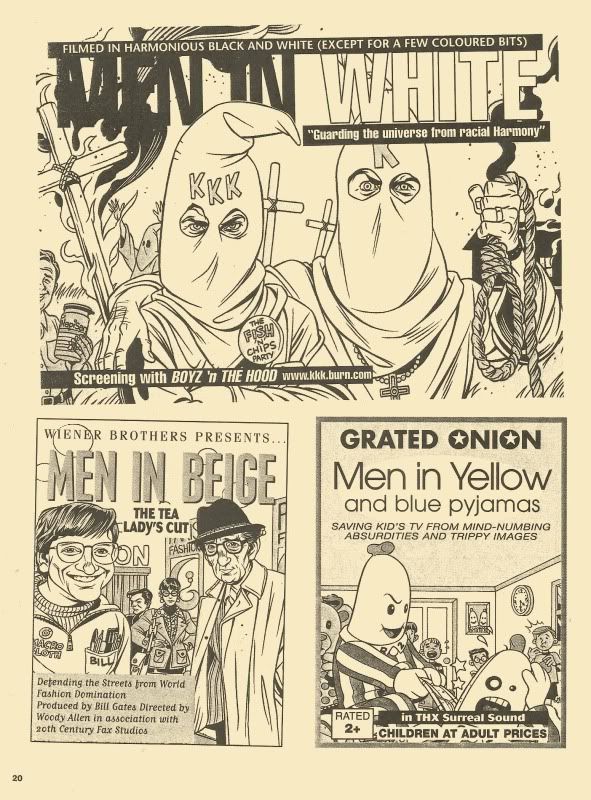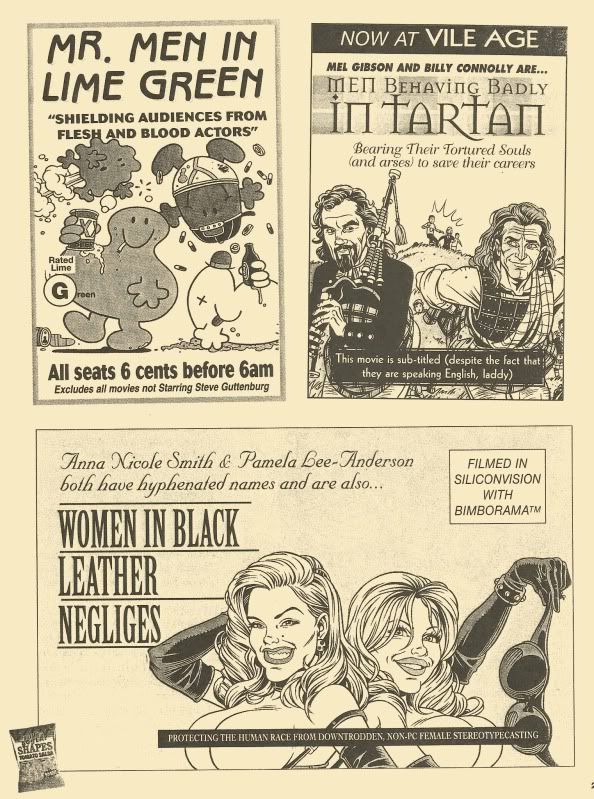 Pauline Hanson
was a Member of Parliament known for her racist views.