Here are the highlights of the fifth issue of 1983. Thanks again to
Simon Gardenfors
I think the people here are government leaders.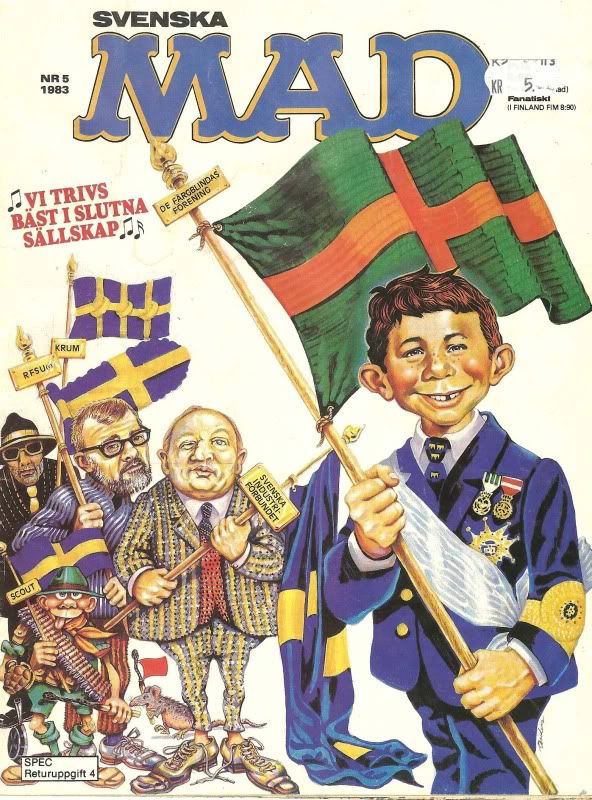 Note the similarity to Paul Coker, Jr.
parody of
Tootsie
from
Mad
#240, September 1983.
Translation engines say this is
Mad's Textbook on Catheters
but that doesn't seem right. I would think it's a word similar to "food" This is much like the primers
Mad
would run in the 70's.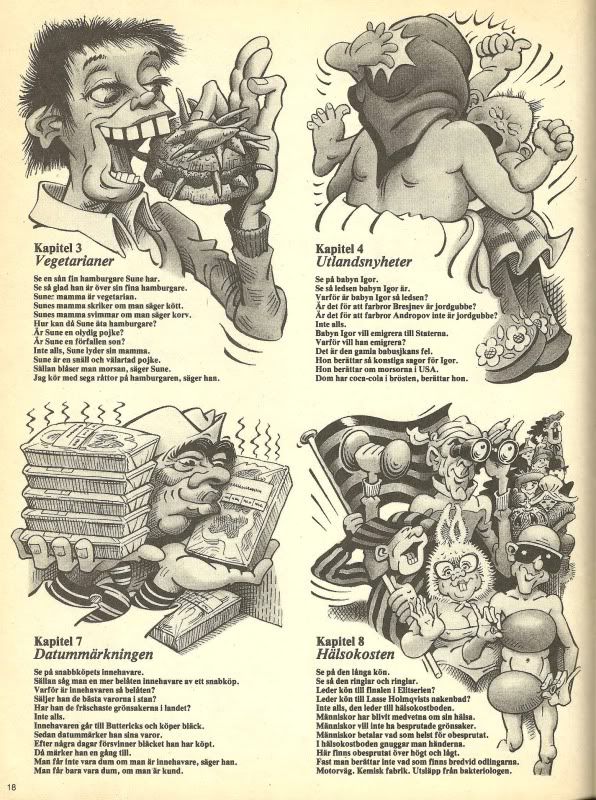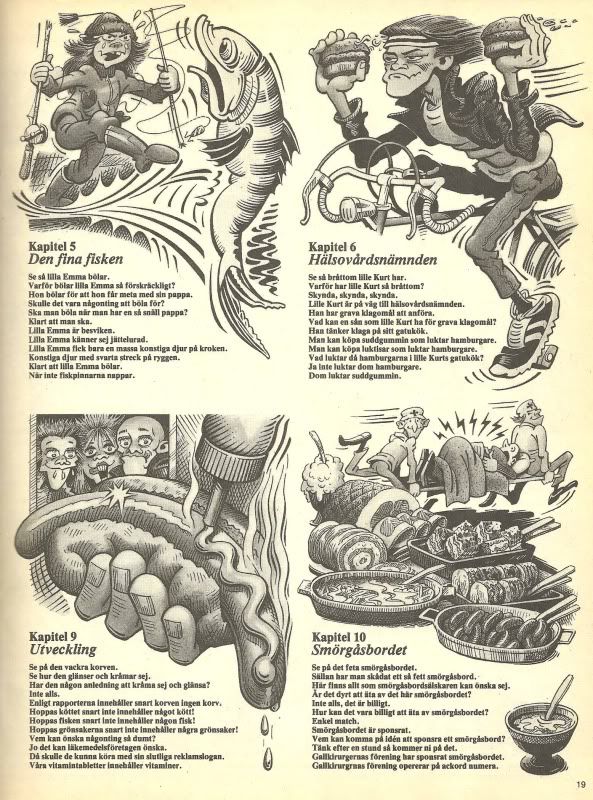 Translation of
Don Martin's Atomic Holocaust Survival Manual
from
Mad
#238, April 1983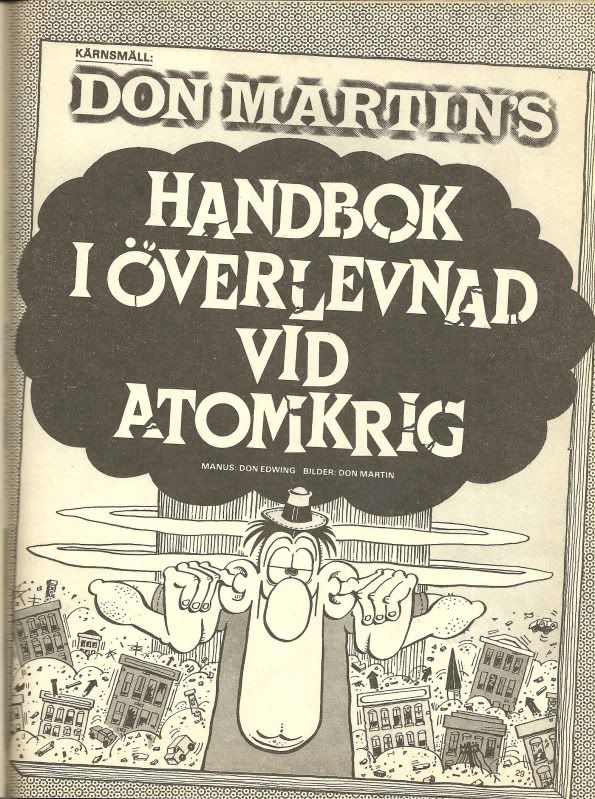 The text for the
Fold-Ins
would have to be rewritten by a staffer abroad in order to have it also match up when folded.