Not much info I could find about Rodney deSarro, except that besides that he lived 1908-1988, also did a comics feature called
The Thorndykes
, and did work on some
Walter T. Foster
books.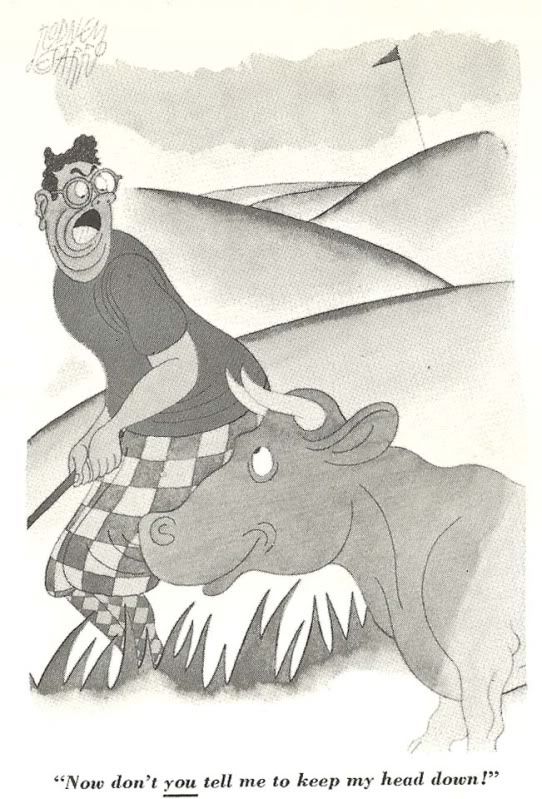 Ned Hilton Born 1904, Alhambra, California. Died, NYC, August, 1967. According to his obit in the
New York Times
, Hilton was a cartoonist since age 14 when the
San Francisco Chronicle
began running his work.Hilton's work appeared in
Esquire, Life, Look
and
The New Yorker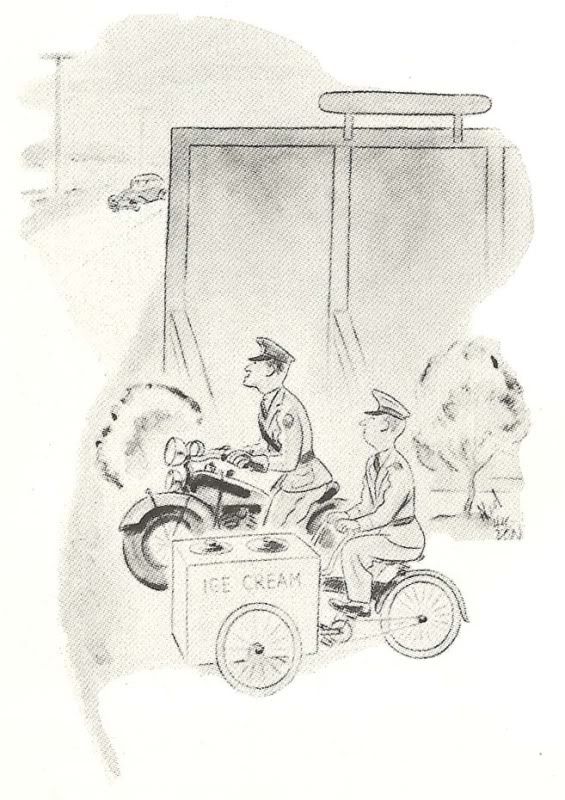 E. Simms Campbell
Ronald Coe. No biographical information I know of.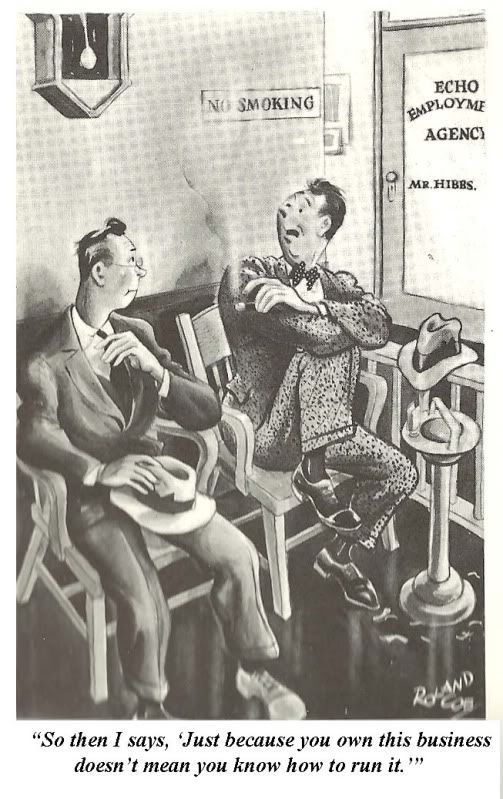 Alexandre Steel Graham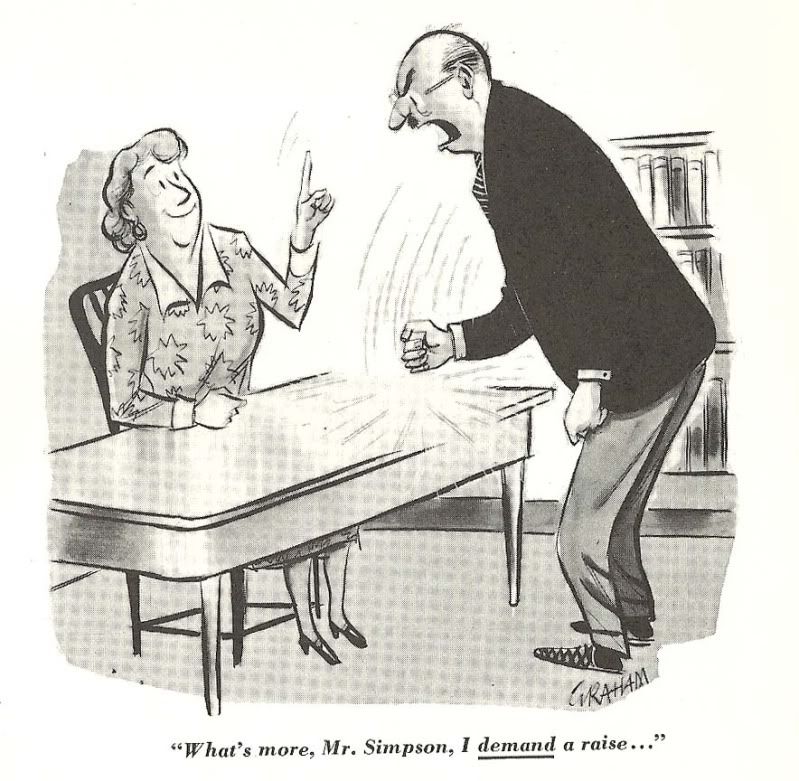 I can't find any information on Susi Steinitz either. Perhaps she was also fine artist Susi Steinitz Ettinger?
Barbara Shermund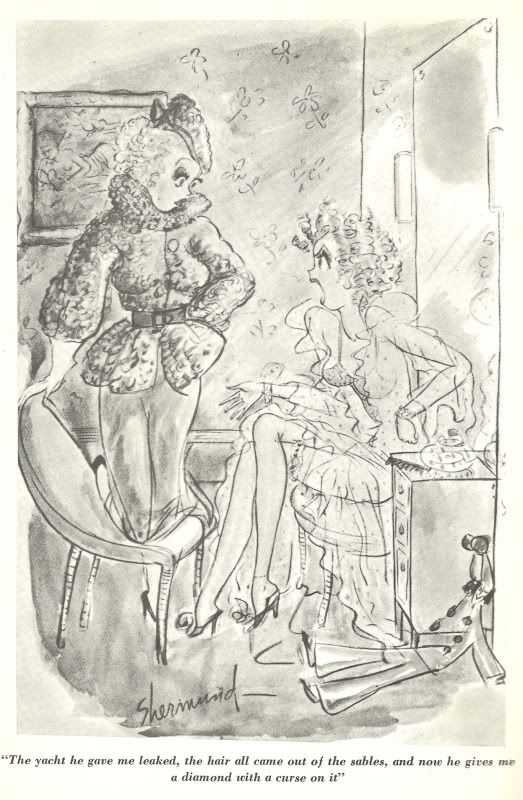 Rodney deSarro
I can't make out the signature here.
Herbert Leupin
Howard Baer
Jay Irving
George Shellhase Born, Philadelphia, 1885; Lived for many years in Greenwich, Connecticut. Died, age 93, in a nursing home, Ocean Ridge, Florida, December 1988. His
New York Times
obit reads, in part: Shellhase "briefly attended the Pennsylvania Academy of Fine Arts and The Art Students League in New York. His affectionate and gently comic illustrations of American life appeared in publications like The
Saturday Evening Post, Collier's, The New Yorker
and
The New York Times
."