Harry North
was one of the regulars for the American
Mad
for a long time, recruited from this British edition. What I did not know until seeing this that he was still working for them simultaneously.
Parody of
The Young Ones
, which was very popular here in the mid-80's.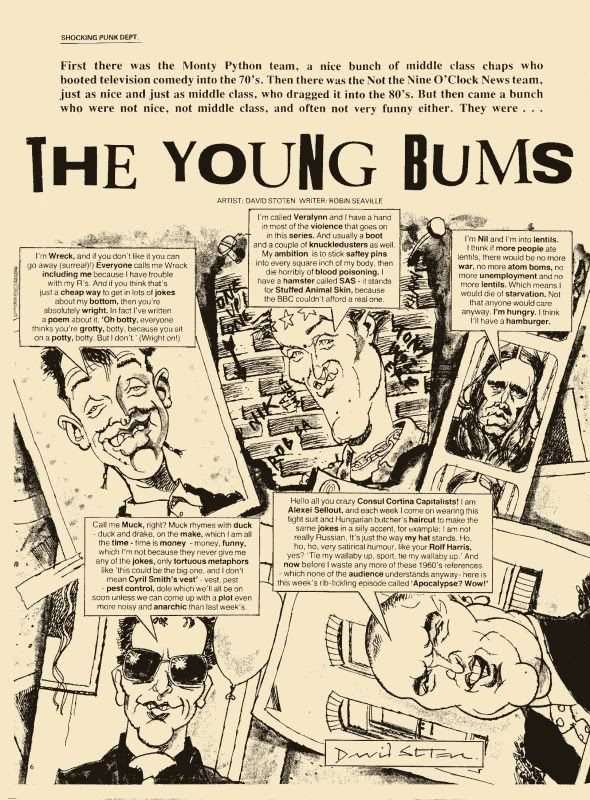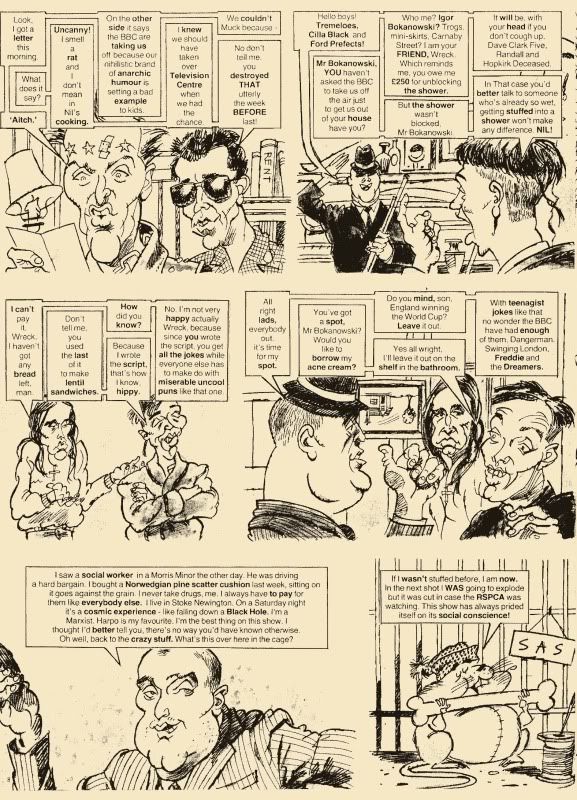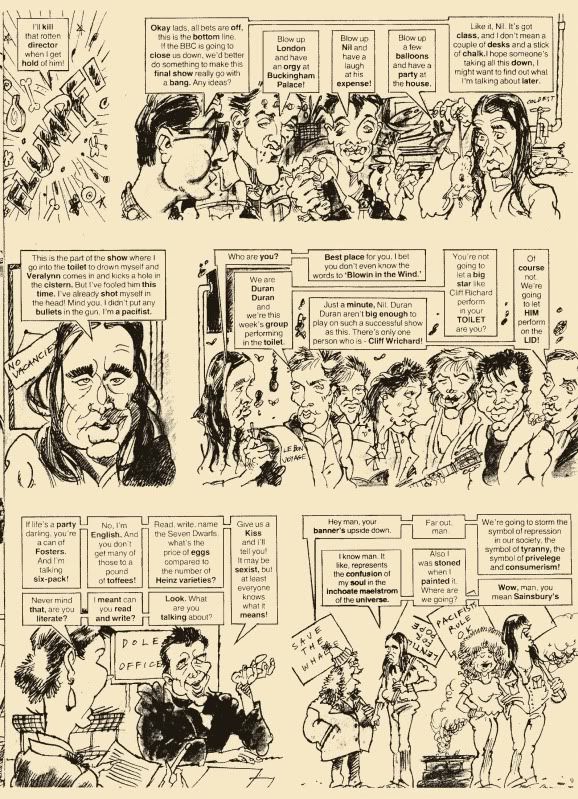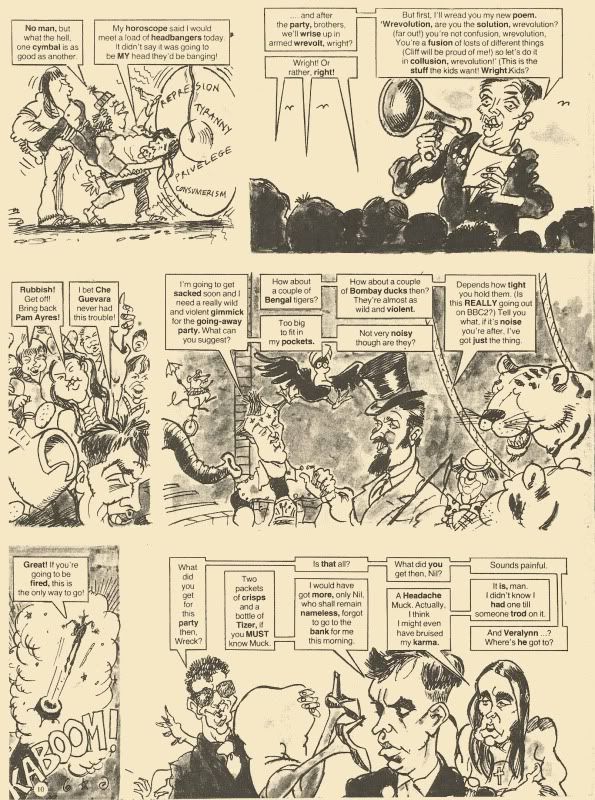 When Harry North did work for the original over here, it was much more elaborate, possibly due to stricter art direction. He was also given the title "Esquire", possibly because he was British.