There's a
foreign version of MAD
in almost every country now, 25 editions at last count, and I plan to post them when I can get access to them. This one in particular is mostly foreign translations from the existing American
MAD
. The amount of original material varies from country to country, the magazine is mostly a humor magazine with access to the American
MAD
's archives, sometimes when they have original material, it's in that style.
Here is the version from Argentina, issue 42 in 1980.
Thanks to
Gabriel Corbera
for letting me know about this. Someone else scanned it but I couldn't make out
exactly who
because of the language barrier.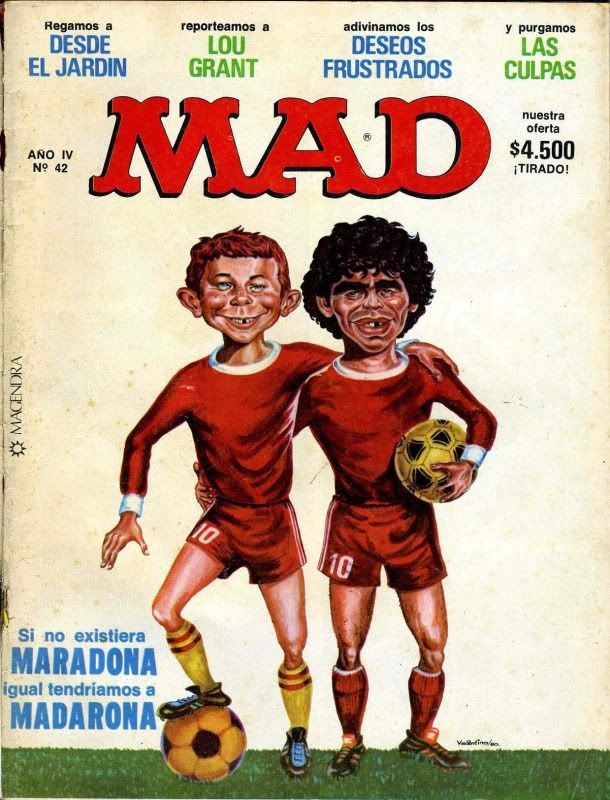 This is from their parody of
Being There
in issue 218, October 1980, which translates to
From the Garden
. Their version is called
From the Channel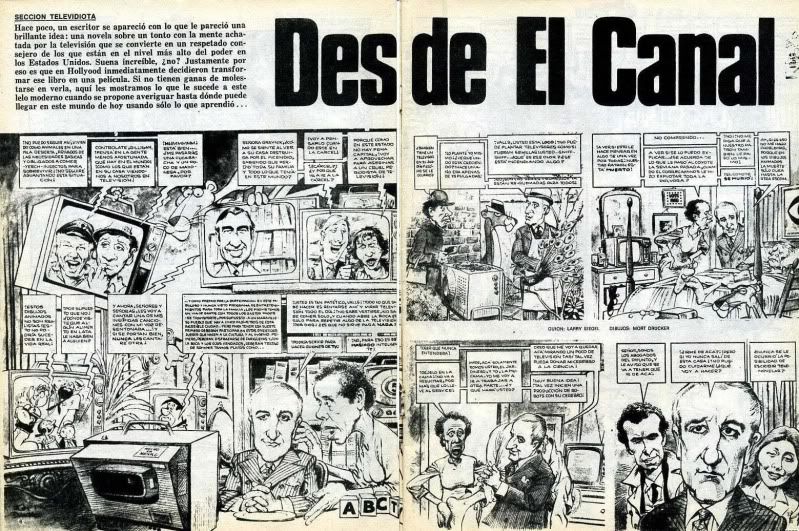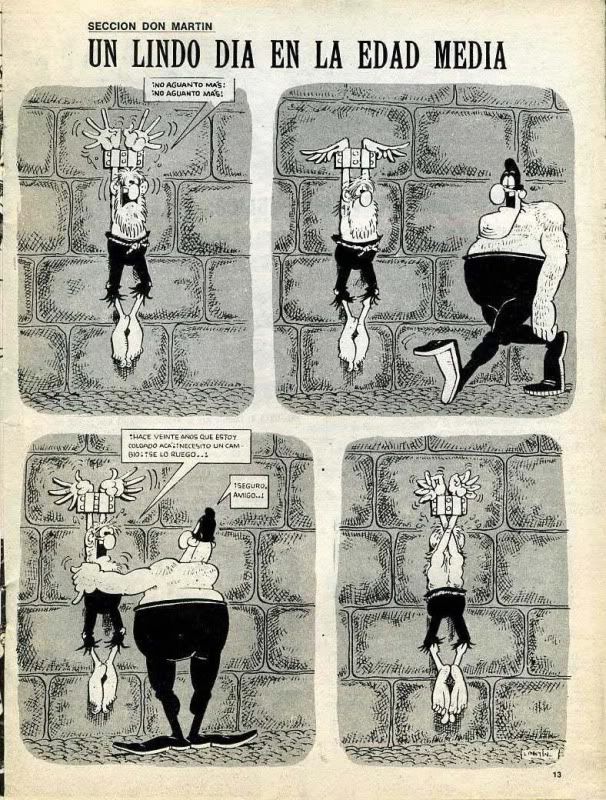 Apparently, Maradona was a star soccer player at the time. This article is called
If Maradona Didn't Exist
The Lighter Side of Inadequacy
from #209, October 1979
The Diplomat
from
MAD Special
#1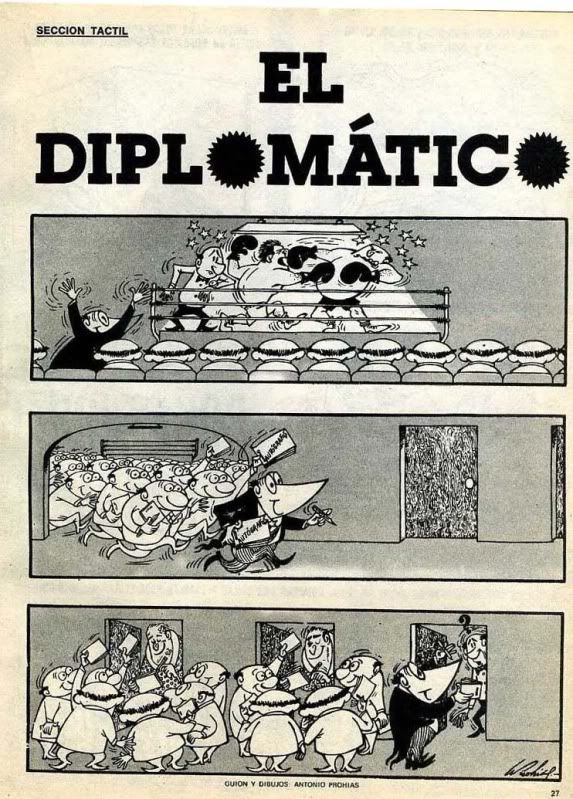 Great Moments in Bad Timing
, from #187, December 1976, which translates here to
Frustrated Desires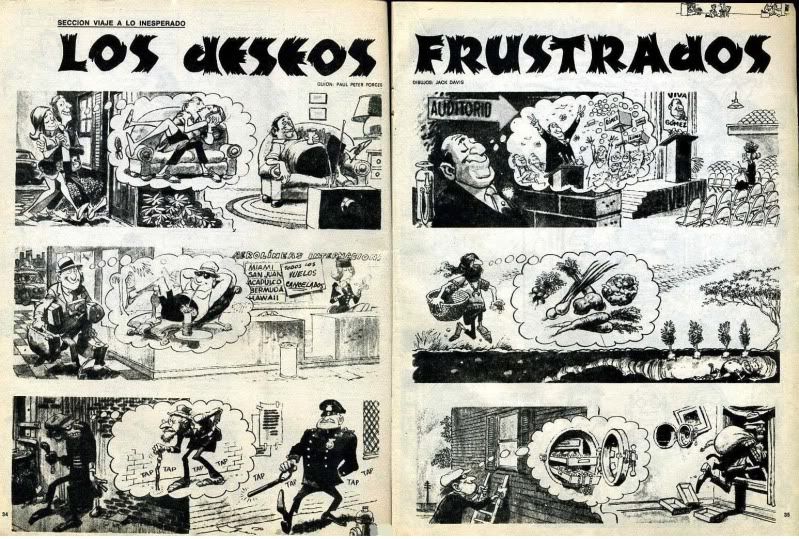 The parody of
Lou Grant
from #205, March 1979. They call it
Lou Goose
.
A subscription ad from #187. Presumably, these celebrities would be recognized there as well. Ironically, though this was drawn more than 35 years ago, every one of them is still alive. Everyone I recognize, that is. I'm not sure who is behind Wilt Chamberlain or Lee Majors.