When I can't find any links to the artists I feature, I consult this book. It was written in 1980 but that's okay because the artist either died before the book was published or didn't do much since then. I've had it since I was a teenager. It's 676 pages. The editor,
Maurice Horn
, did all kinds of cartoon and comics history books like
The World Encyclopedia of Comics, Sex in the Comics, 100 Years of Newspaper Comics
, etc. Most of the art in this book is excerpts and stills from animated films, or in my copy, poor reproductions. However, there are lots of complete cartoons worthy of showing. Here are some which I'll be showing off each Saturday.
This first cartoon, from introductory chapter
Caricature and Cartoon
is by
John T. McCutcheon
for the
Chicago Tribune
in 1920.
By Yvan Le Louarn a/k/a
Chaval
for
Paris-Match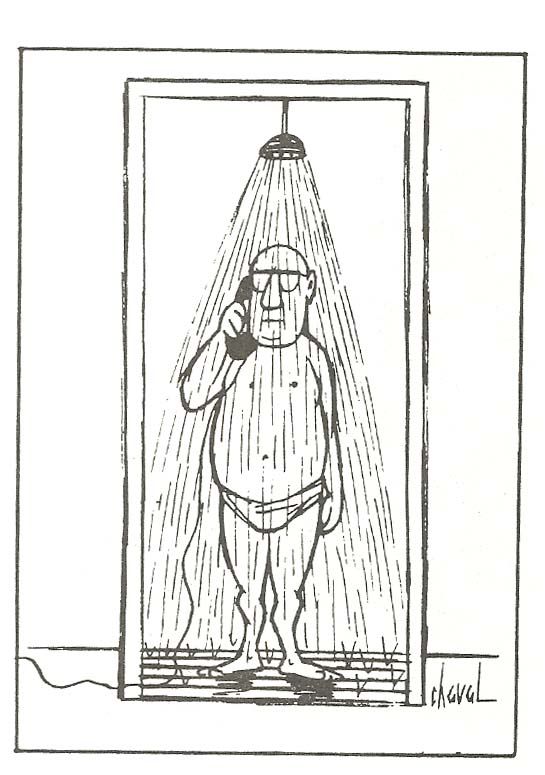 This is one of the few cartoons to not have a caption identifying the author or date.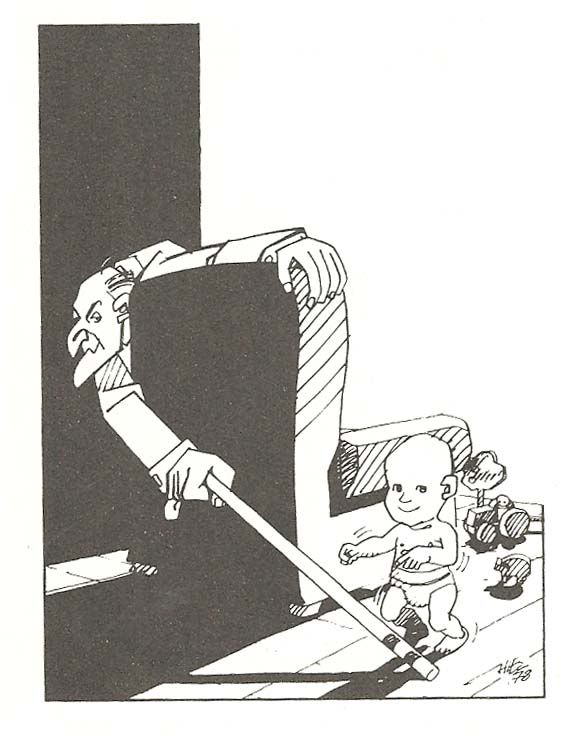 The syndicated daily panel
Citizen Smith
by
Dave Gerard
.
Political cartoon from 1906 by
Frederick Opper
of
Happy Hooligan
fame.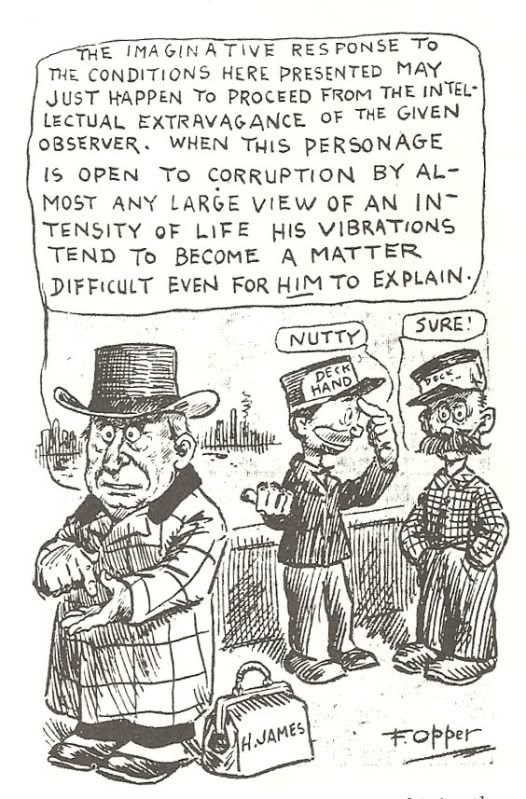 Richard Doyle
in
Punch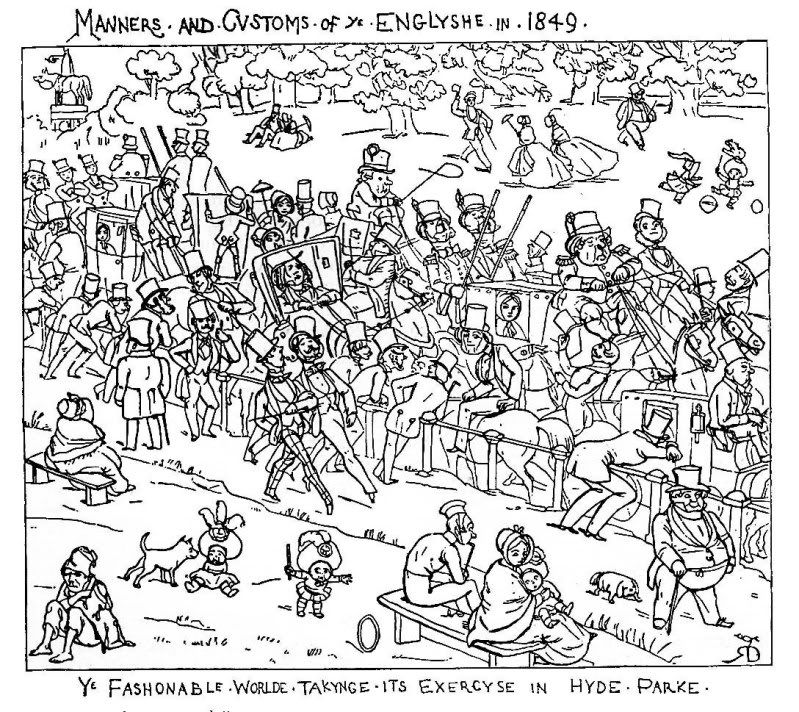 The man who brought down the
Tweed Ring
in New York, and who current political cartoonists would like think they have the impact of,
Thomas Nast
for
Harper's Weekly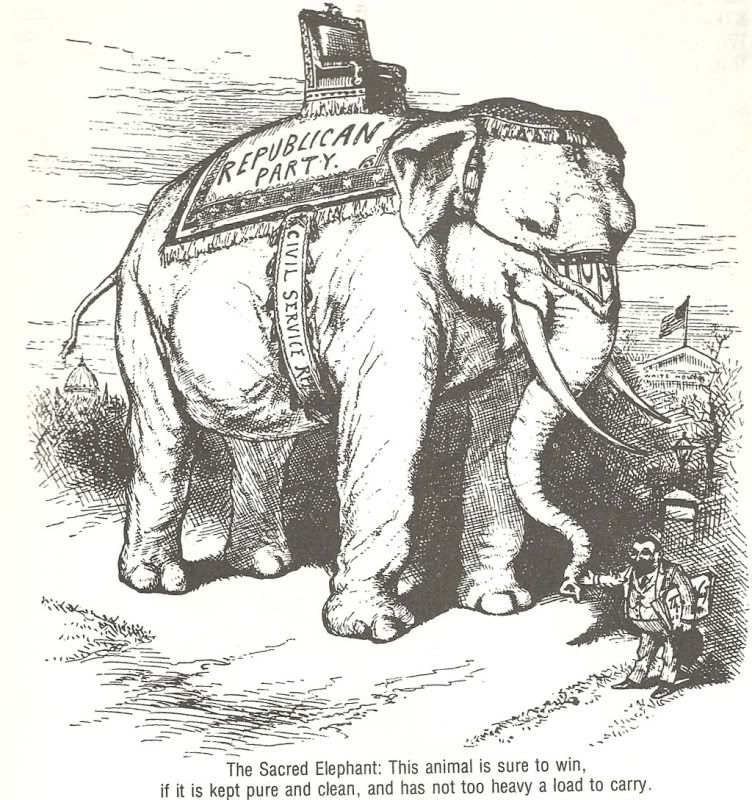 Art Young
in the leftist magazine,
The Masses
.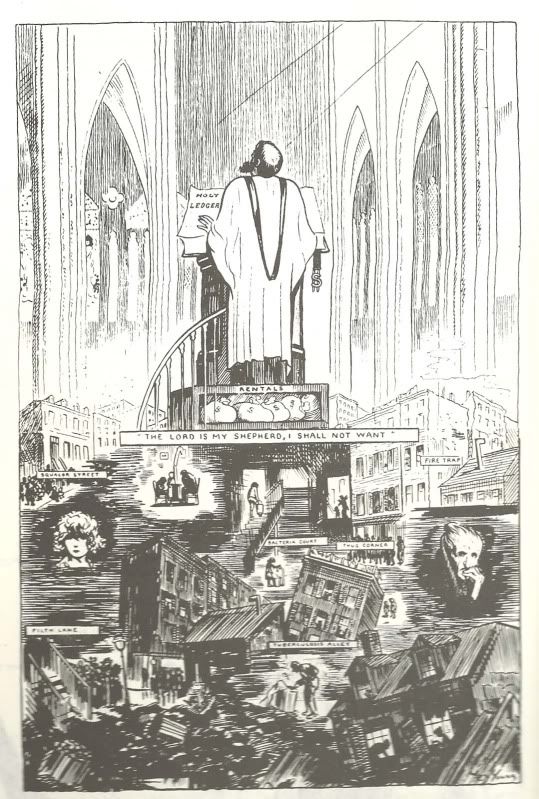 Black humor by
Siné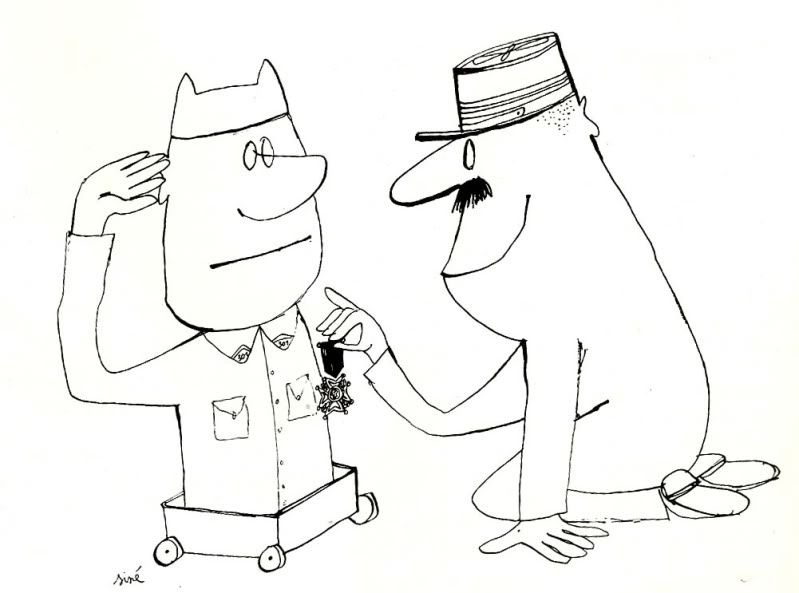 Still from
Au Fou!
(which, according to
Babelfish
, means "With the insane one!" in French), a 1967 animated cartoon from Japan directed by
Yōji Kuri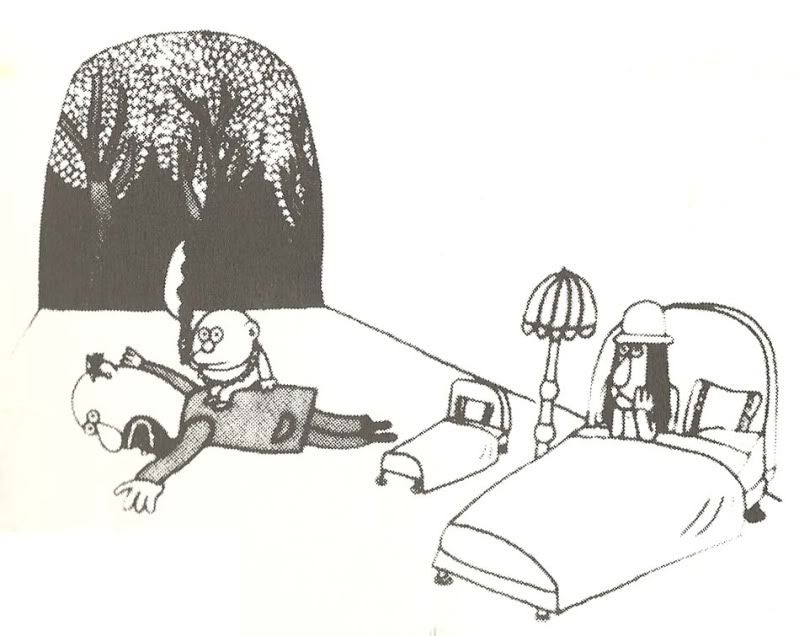 (
NSFW
)
The Cow That Watched Trains Go By
, a cartoon from 1875 by
Caran D'Ache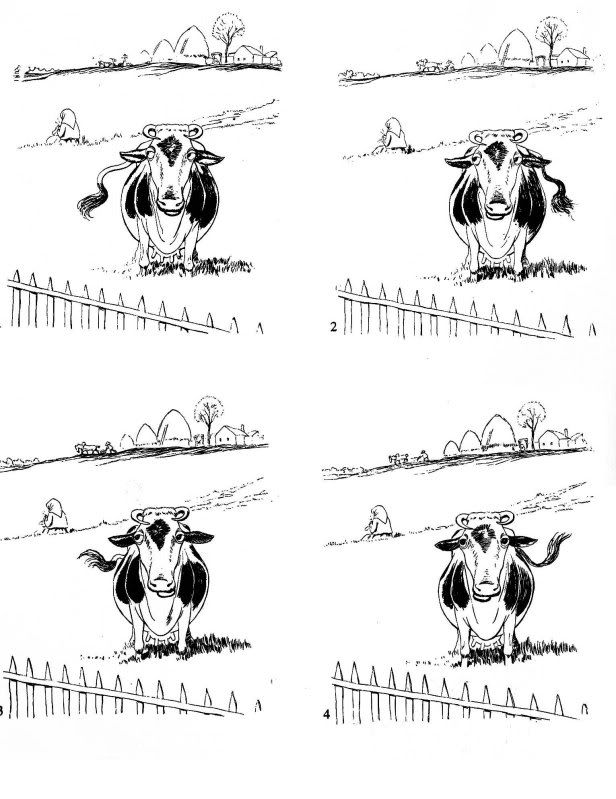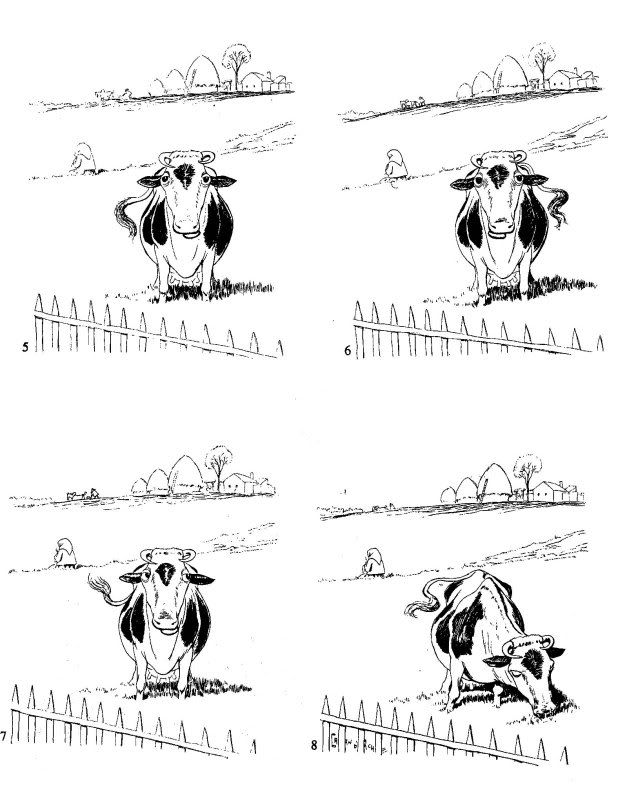 The Duel with the Fashionable Pointed Shoes
by
Adolf Oberländer
, from 1885
Love Story
ca. 1885, by
Alexandre Steinlen