Ever wonder what an issue of
Cracked
might look like if published now?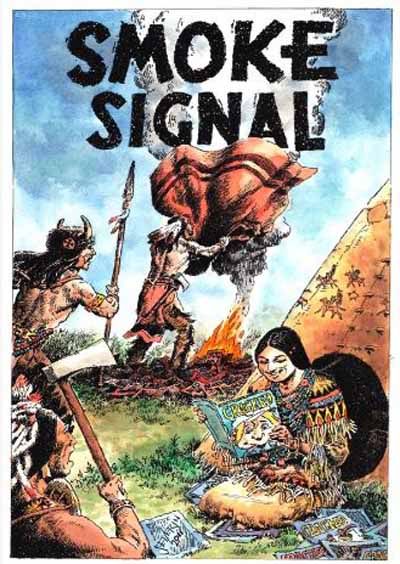 The newest issue of
Smoke Signal
is partly a
Cracked
homage issue starting with a cover by
John Severin
. There's a six-page parody of the newest
Transformers movie
by
Matthew Thurber
and
Benjamin Marra
, a two-page
Silver Surfer
parody by
Michael DeForge
, a tribute to
Charles Rodrigues'
Great Moments
back covers by
Phil McAndrew
, and my own meager version of
Shut-Ups
. I like what I did but only hope people will realize it's a
Cracked
tribute, and not representative of my work if it's someone's first exposure to it.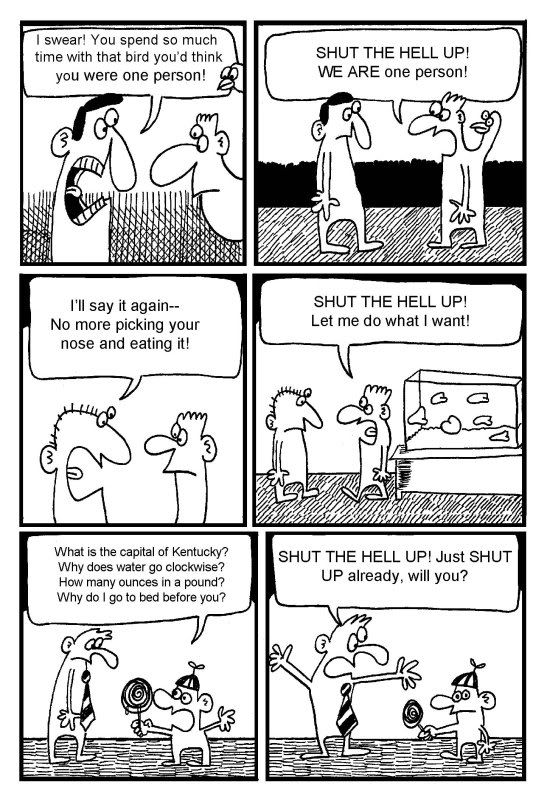 Here is the original
Shut-Ups
from #159, the May 1979 issue of
Cracked
, for comparison:
There's also pages with Kaz's
Underworld
, Tony Millionaire's
Maakies
, and Bill Griffith's
Zippy
, as well as work by
Noah VanSciver
,
Jim Rugg
,
James Turek
,
Dane Martin
,
Keith Jones
,
Jesse McManus
, and Donny Robinson.
As I've mentioned before, it's free in the Brooklyn area.
I should be plugging my own work, but I get so few comics anymore besides what people send me and what I see on the web, I had to mention the one comic I plan to actually buy, namely
Mark Twain's Autobiography 1910-2010
even though it's already getting plenty of attention without my help. Besides, when my books come out, I expect
Michael Kupperman
will return the favor.