I hate to sound insensitive, but I can't wait until after tomorrow when this shit is over and I won't have to put up with it for another ten years. I will every year in my lifetime but not as much as anniversaries that are a multiple of ten. No offense to the thousands who lost their lives, but I think a peer dying and other peers winning awards, two things that happened yesterday, are bigger priorities in my world.
It's now been six months since my last seizure. This isn't to say you can't place bets on when it will happen again, but it's a start. Too bad they don't have coins like with AA.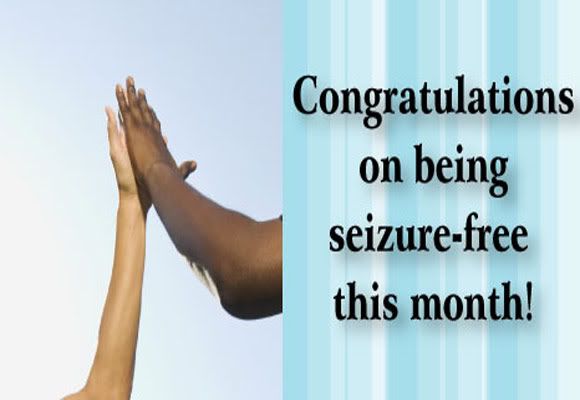 If you didn't know already if not witnessed it in person, I'm epileptic. I never know when a petit-mal breakthrough will happen or what causes it. I've had MRIs and EEGs and gone to hospitals and they haven't figured it out. It's been happening every few weeks or months since I was 25. I'm fully functional otherwise except that I'm not allowed to drive. That and you could be talking to me and I'll suddenly fall down and pass out for a few seconds, and it seems like several minutes. Someone once said I was unconscious for half an hour when it was actually fifteen seconds. They're not dangerous unless I'm doing something like operating a forklift. They're more embarrassing than anything else. There's no need for medical help if I'm not bleeding. All I need is to sit down for a while.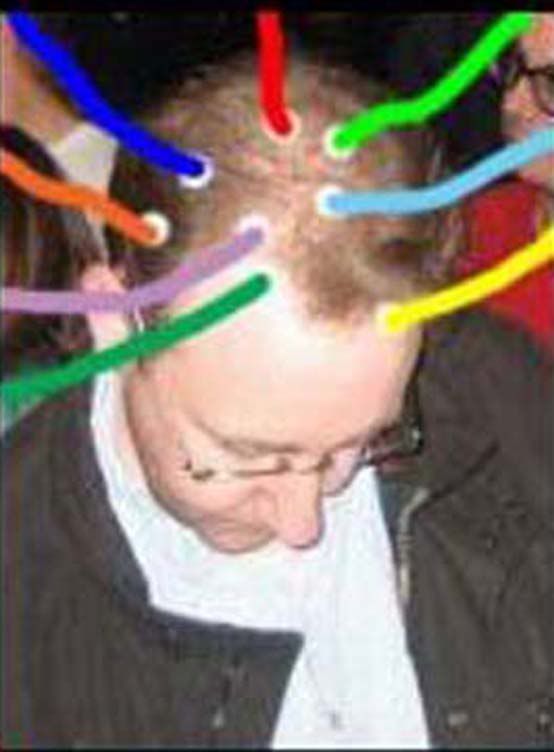 I've been told it's like when your computer shuts down for a second. It can be turned right back on but takes a few seconds before you can use it again while it figures out all its programs.
What happens usually is that I'm in the street surrounded by strangers. When I come to it takes a second to figure where I am, which doesn't help when a dozen people you've never seen before and will never see again are staring at you. My brain works completely clearly but my mouth doesn't. Some Chicken Little will call an ambulance and I'm whisked of to the hospital before I can fully tell them what happened. I don't hold it against anybody because I'd probably react the same way. Paramedics ask me a bunch of questions I can't answer, like my name. Then I come to and everyone thinks I'm a crazy person when I tell them it's all unnecessary. I don't need to remove my glasses. Or my pants, as one stranger said once.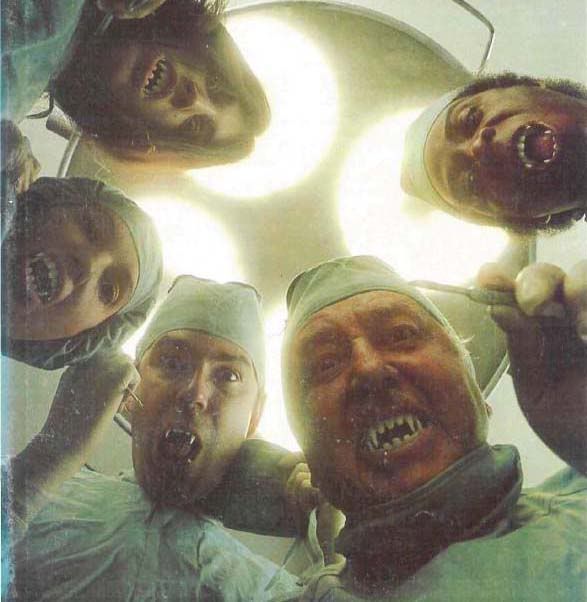 Before getting health insurance, I'd be a deadbeat for not paying $600 for oxygen. You don't have a choice on whether or not to get medical attention. Imagine if you were forced to have a McDonalds hamburger they charged hundreds of dollars for and you didn't want it but had to pay for it anyway. I don't buy any stories about hospitals in other countries having long lines or any stories on either side about the experiences "a friend of a friend" had with the medical system. First-hand experiences only.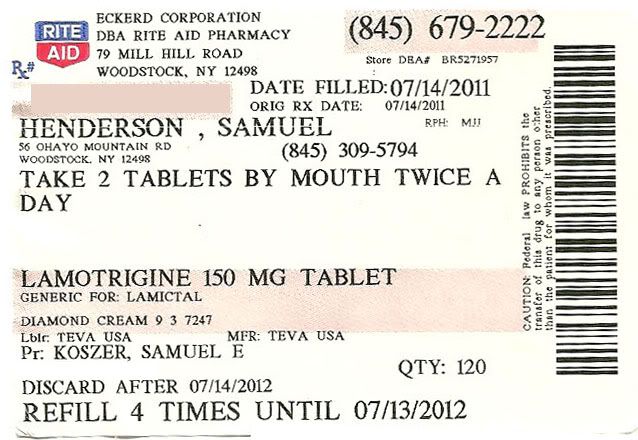 I sent one place a check for 1 cent in protest once and they actually cashed it. I sent another one a check for "a million billion trillion jillion dollars" and never heard from them again. I didn't switch medicines for a long time because it was so much more expensive paying out of pocket. Part of the reason for being upstate is that I get better insurance up here. I don't have to pay for medication anymore and now with different drugs I no longer have extreme moods or receding gums.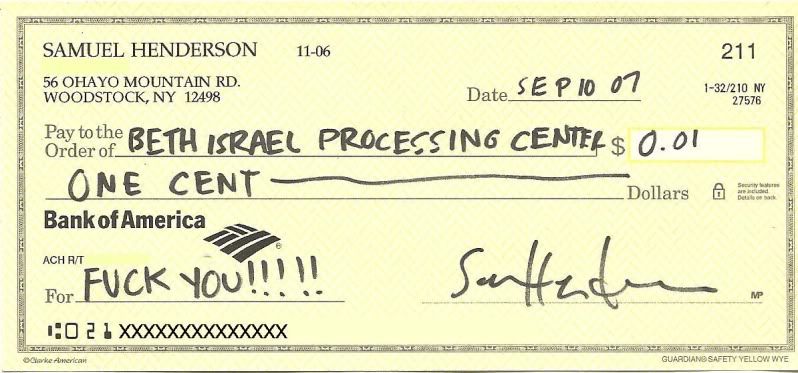 It's still annoying to do all the paperwork even with everything free. So I now wear a sign around my neck when I go out. I might get it notarized. I had medic alert jewelry but that didn't work. It was either the sign or never leave the house. Someone suggested I have pencils on my person that say "leave me the fuck alone".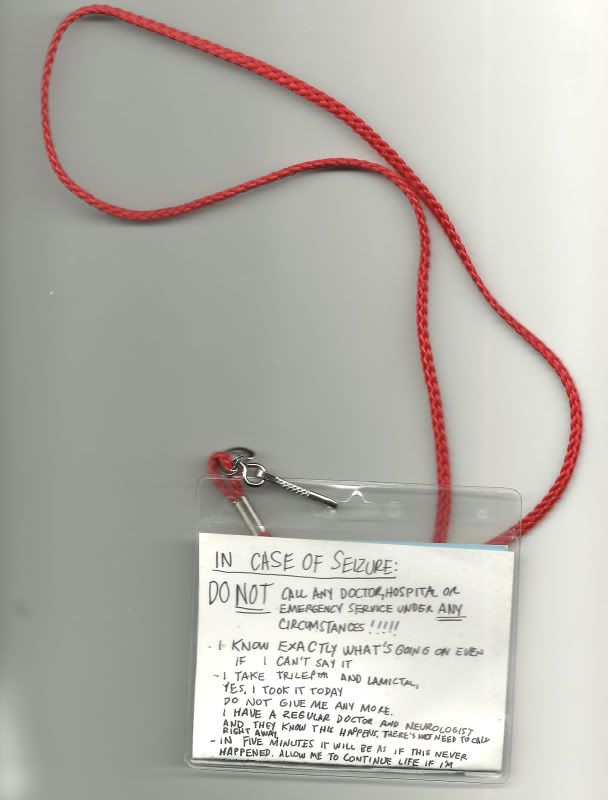 I've been told Albert Einstein and Lou Costello had the same condition so I'm in good company.