Concluded from Monday
I don't know anything about this Jerry Kirsch. Too bad, because I really like this art. Perhaps he drew greeting cards? Maybe it was one of Paul Laikin's many pseudonyms. I suppose if I was interested enough I'd subscribe to one of those People-searchers.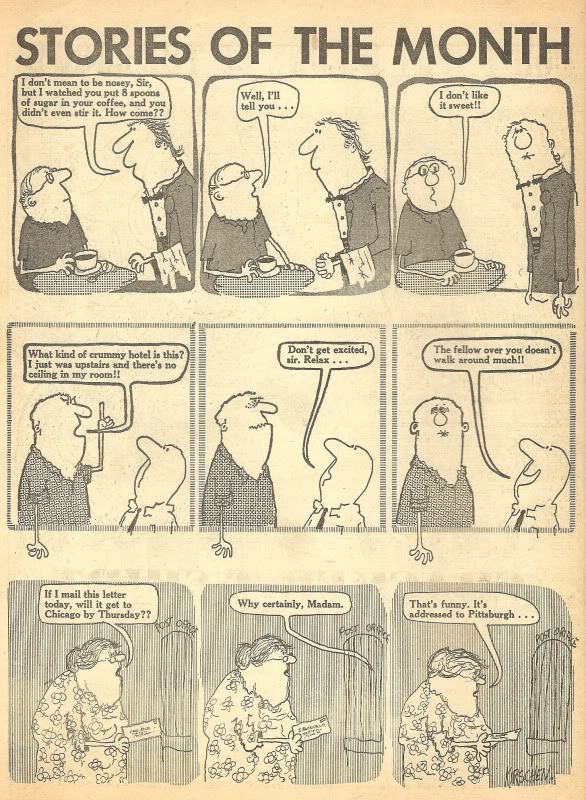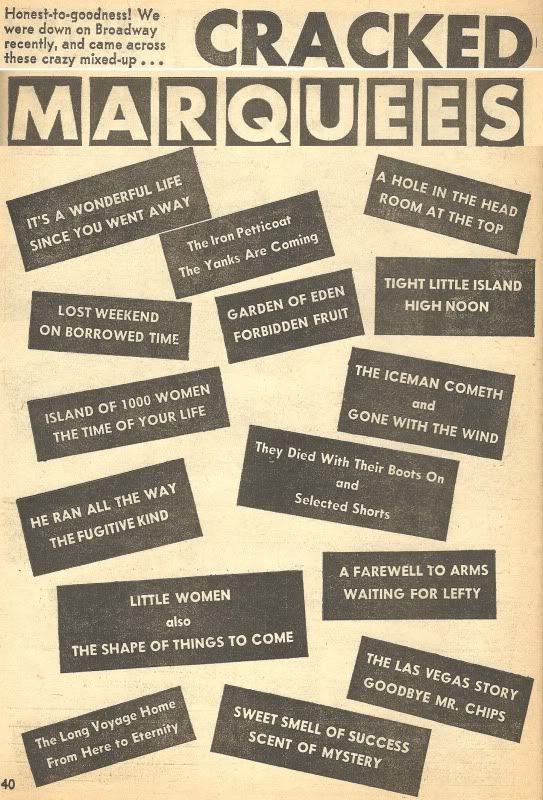 Jack Davis
.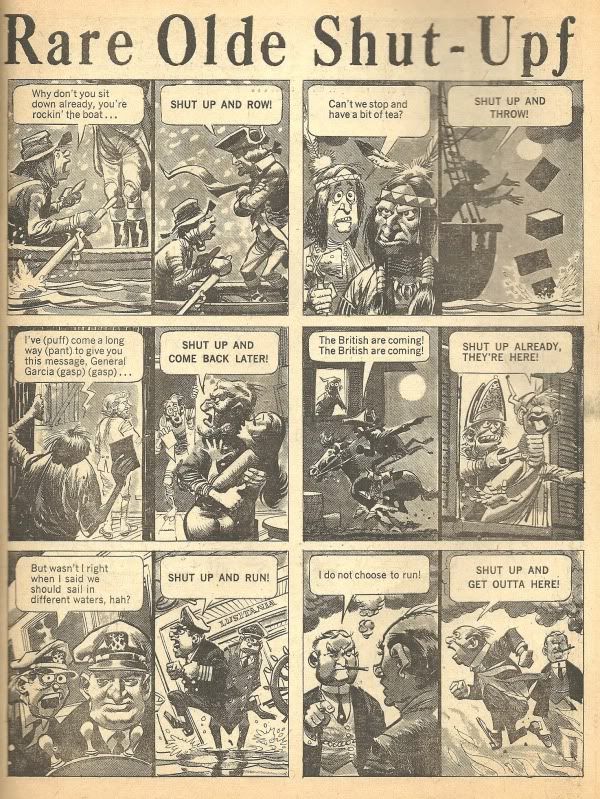 I know that
Chic Stone
, who did this, was definitely a real person, even though he's not on the masthead. He inked a lot of Jack Kirby comics. I'm not familiar with his humor work, so I don't know if he was told to draw like Jack Davis, or if that's just the way he drew.
Paul Laikin was still writing stuff about beatniks in the mid 80's, but I doubt too many junior high kids knew about phrases like "real gone". I know that's where I first heard of them and beatniks in general.
Sorry for the shitty scan here. I tried several times and I couldn't get this page flat on the glass.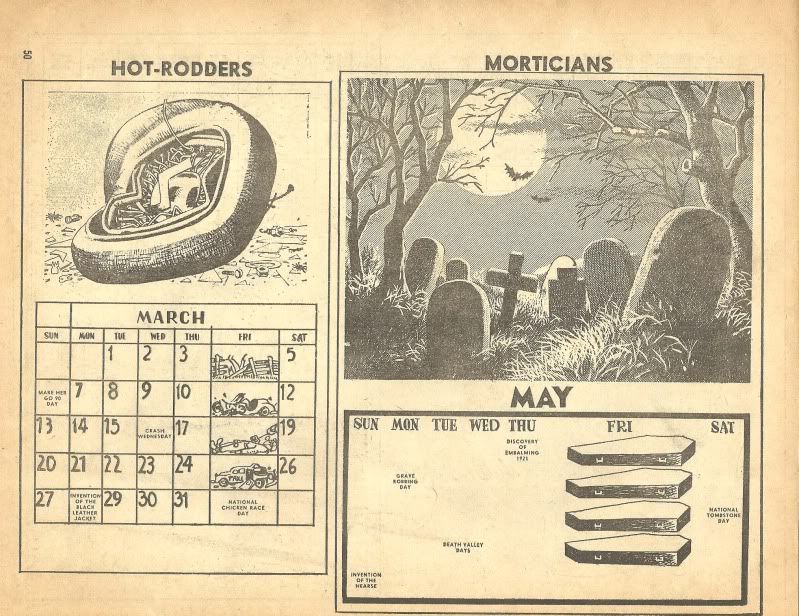 9 magazines for $2.00? That's less than half the cost of
one
now! I wonder what would happen if I mailed in this coupon.