Continued from Monday.
art by
Bill Draut
.
here's some info about the
Scott Carpenter pool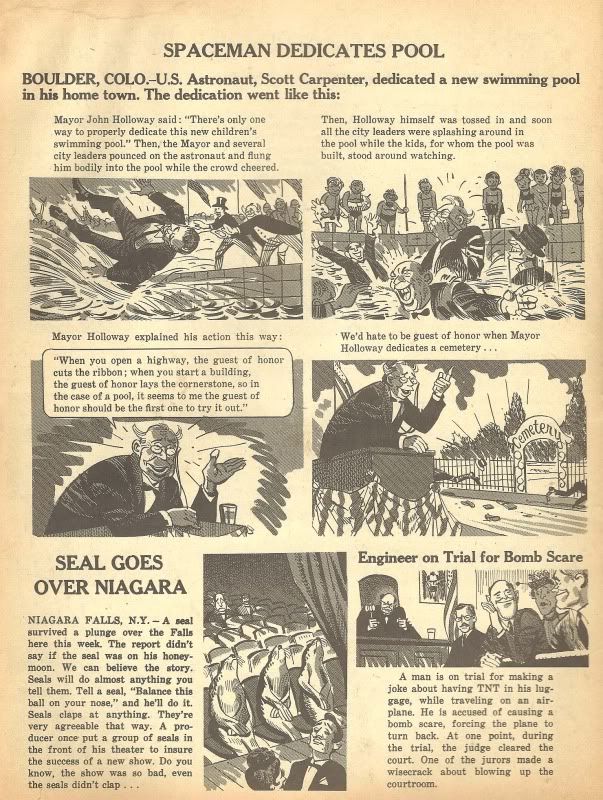 art by
Vic Martin.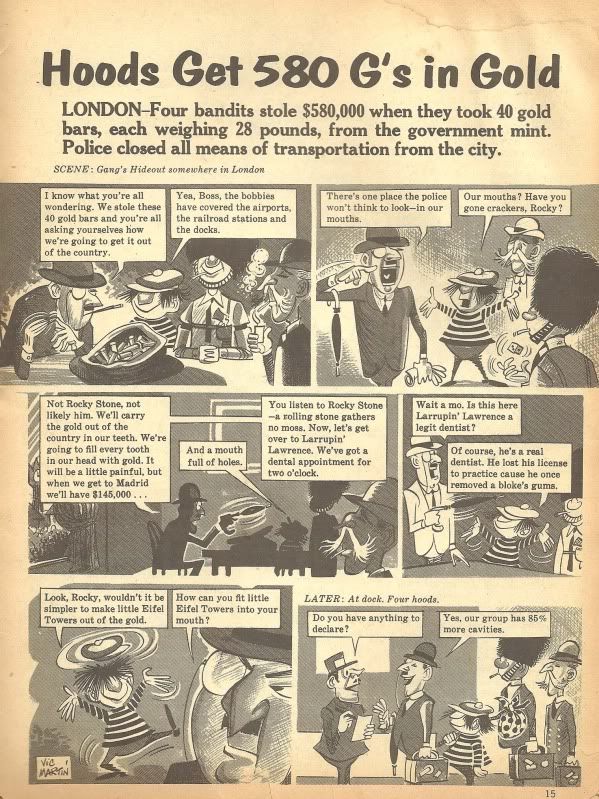 Hales Bar Dam
New Hampshire sweepstakes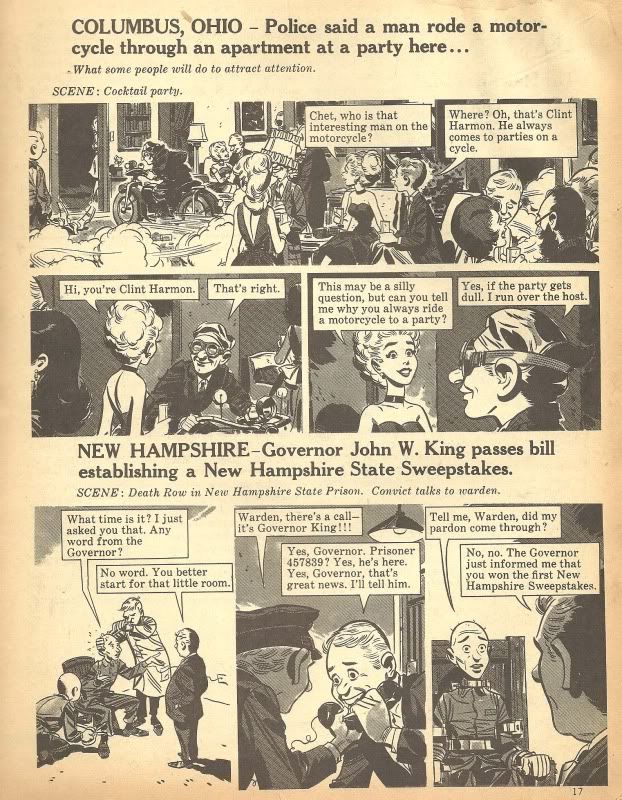 The Caracu cartoon went across two pages, but I put it on one so I wouldn't have to a double-page spread. I also figured out that in Photoshop if you a file is line art and you convert it to Grayscale on CMYK you can get rid of things like folds of the paper. Even though I've been using the program for at least 10 years, I'm just learning about things you can do with it.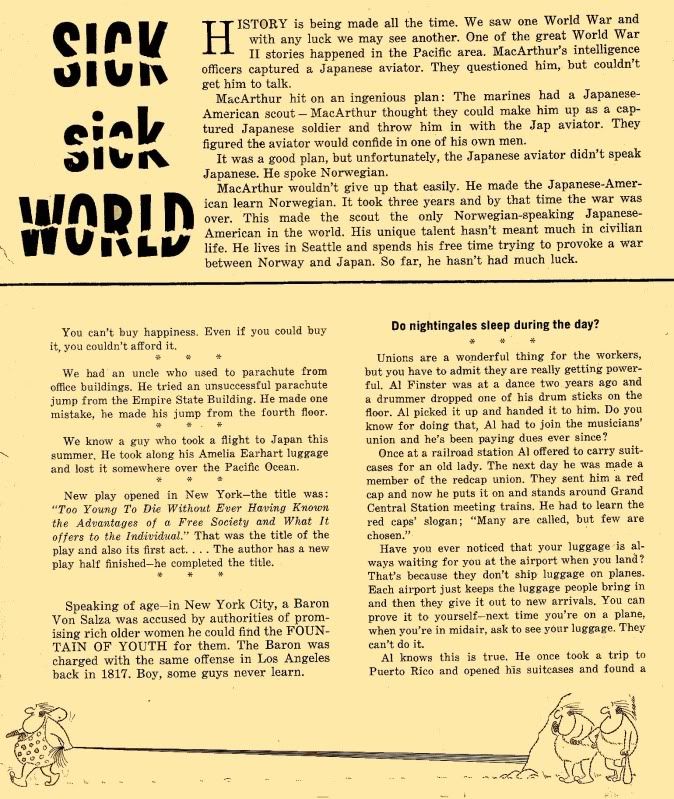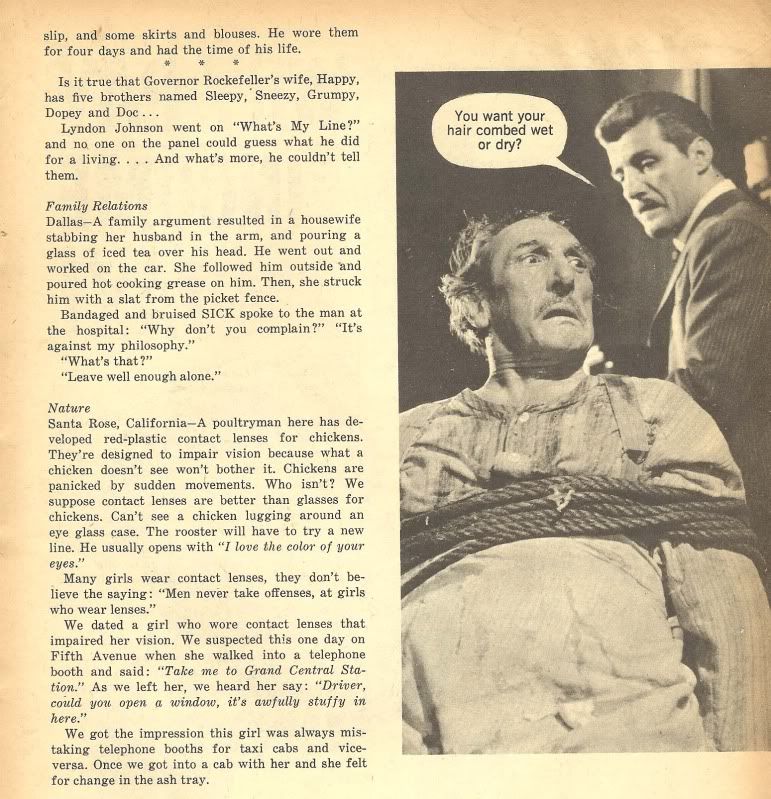 I think the art here is by fellow SVA alum
Angelo Torres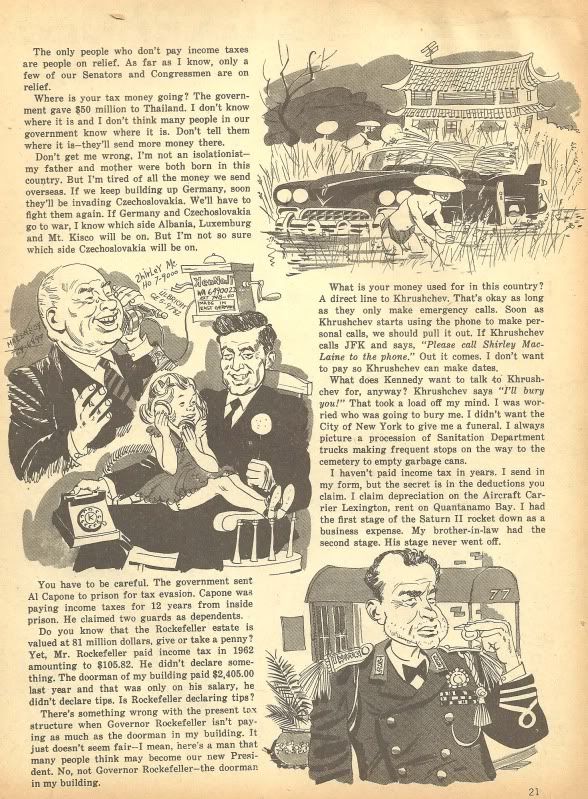 SICK often reviewed current movies rather than parodying them in comic form.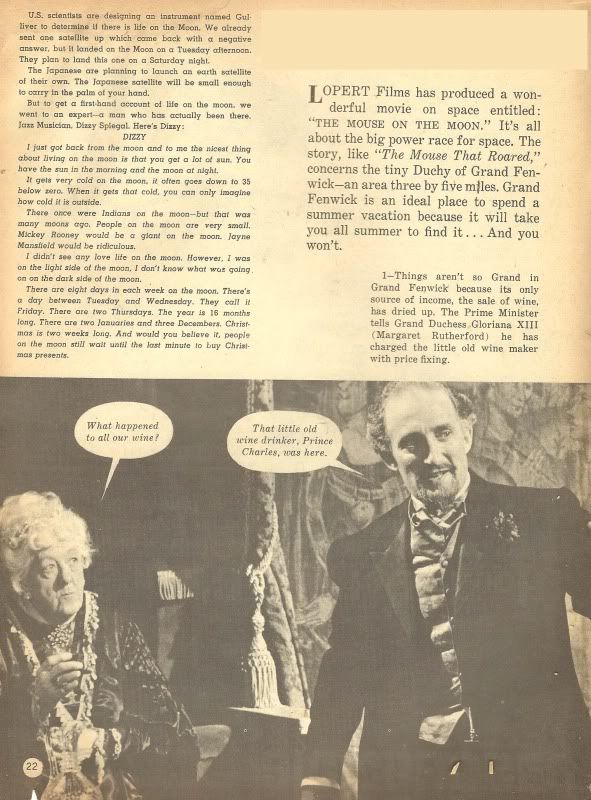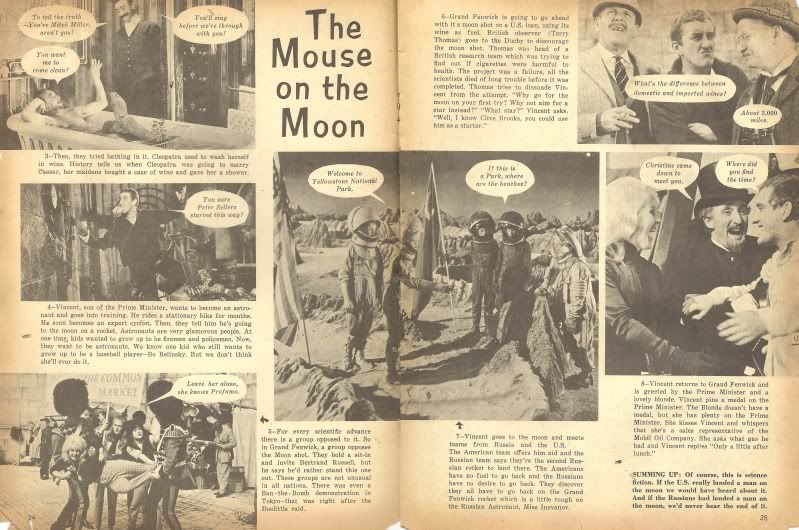 Another SICK feature was parodying the stand-up styles of comedians or sometimes profiling them.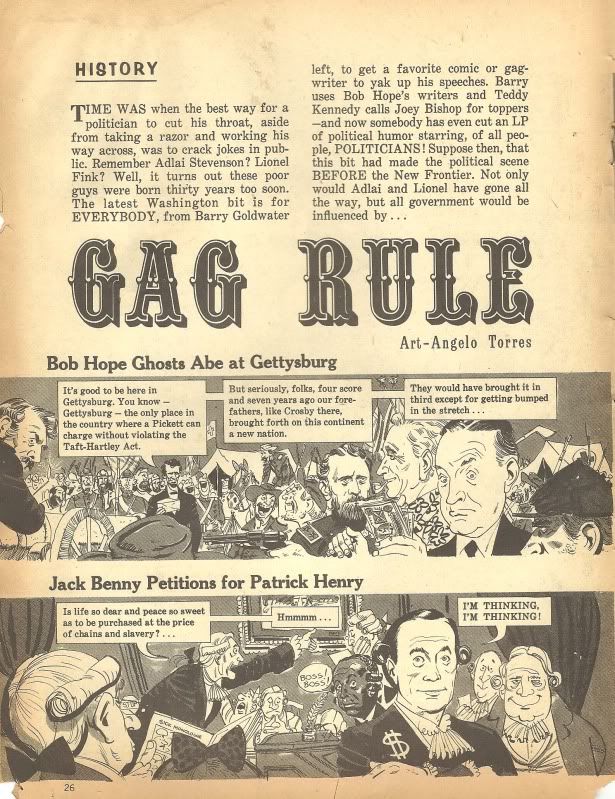 Comedians referenced:
Shelley Berman
Mort Sahl
Herb Shriner
Dick Gregory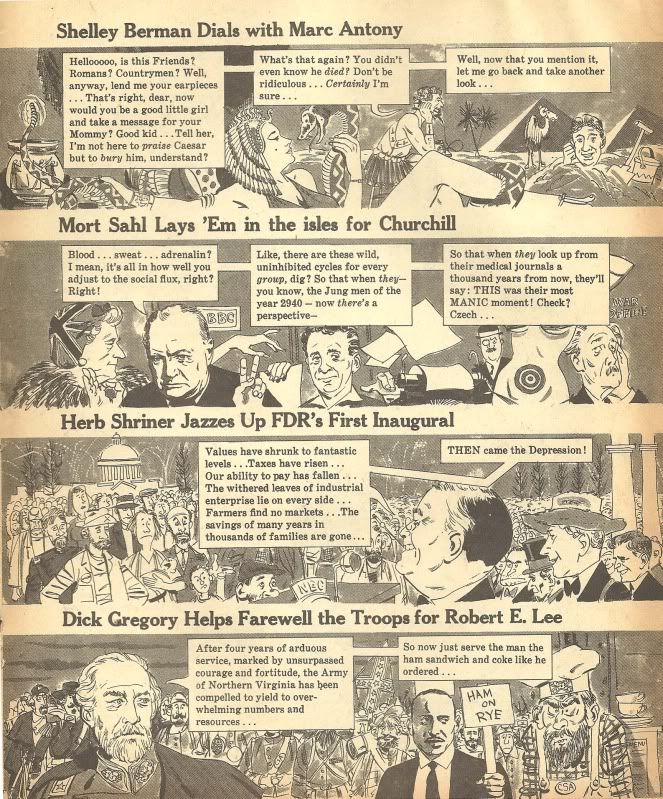 continued next Monday.