I'll take a break from the humor magazines for a while just because I own a lot of issues of
Four Color Comics
. Comics in the past weren't any better than they are now storywise, but there's something about them that's lacking in comics today. If anything, many of the Dell Comics are a primer in clarity in cartooning.
Four Color Comics
was a series of one-shots from
Dell Comics
published sporadically, ostensibly to launch something into a potential series. Often they were adaptations of TV shows that have since been forgotten.
King Leonardo and his Short Subjects
was an animated series from
Total Television
, a competitor of Jay Ward. This was #1242 in the series published in January, 1962.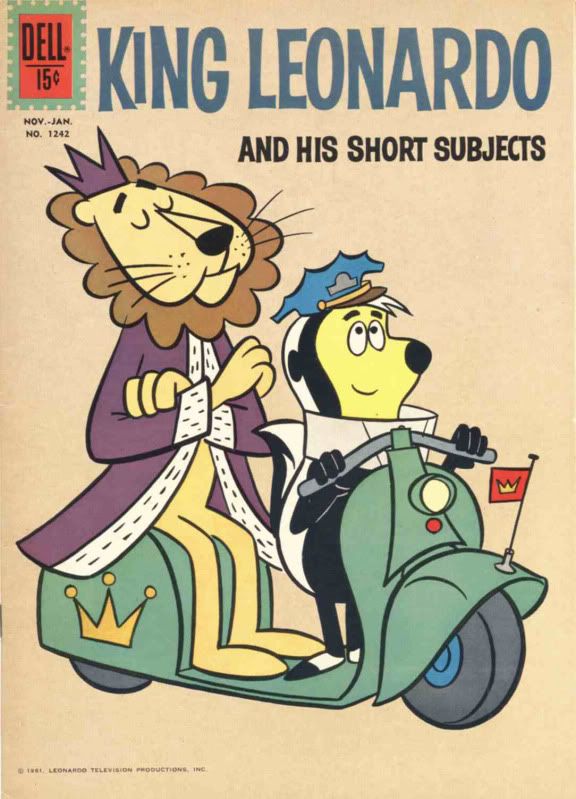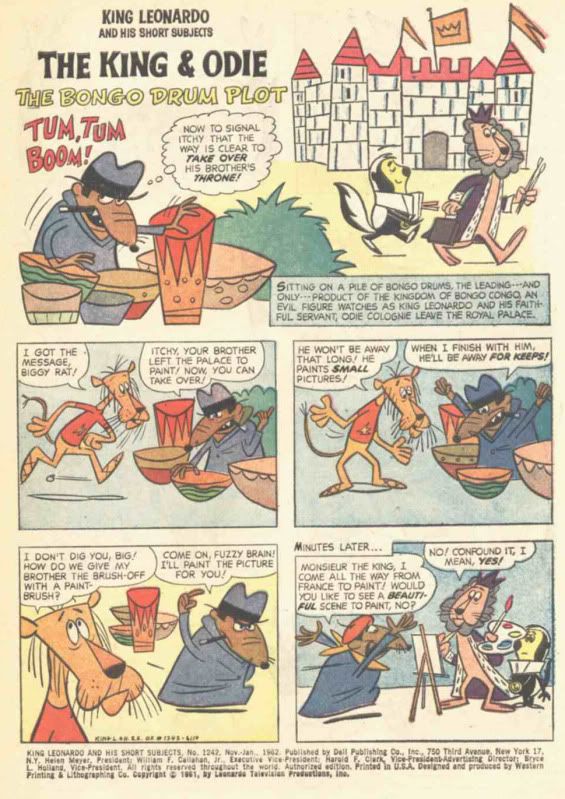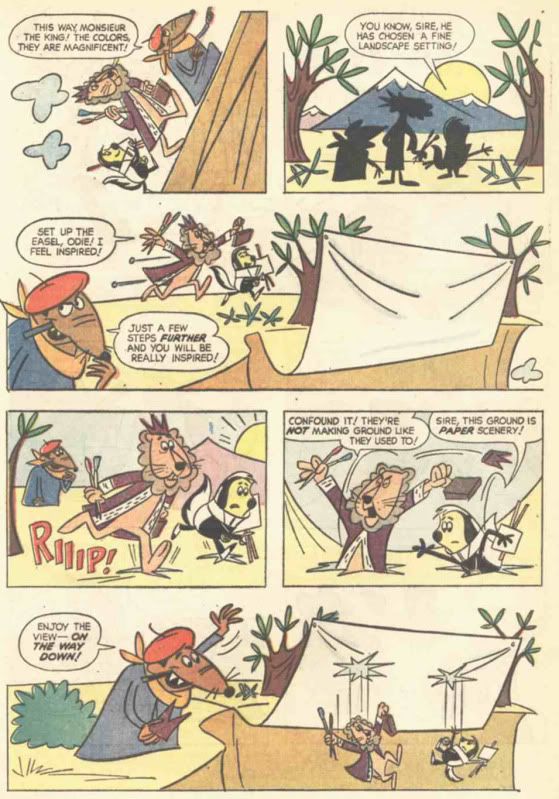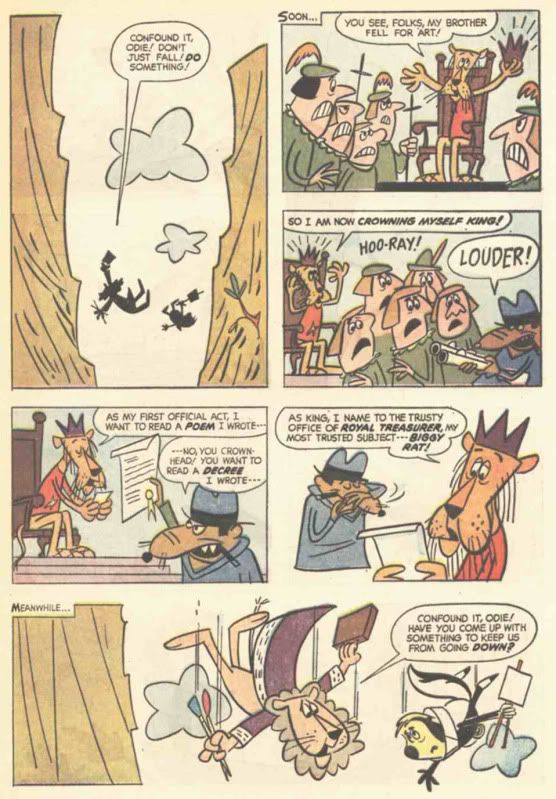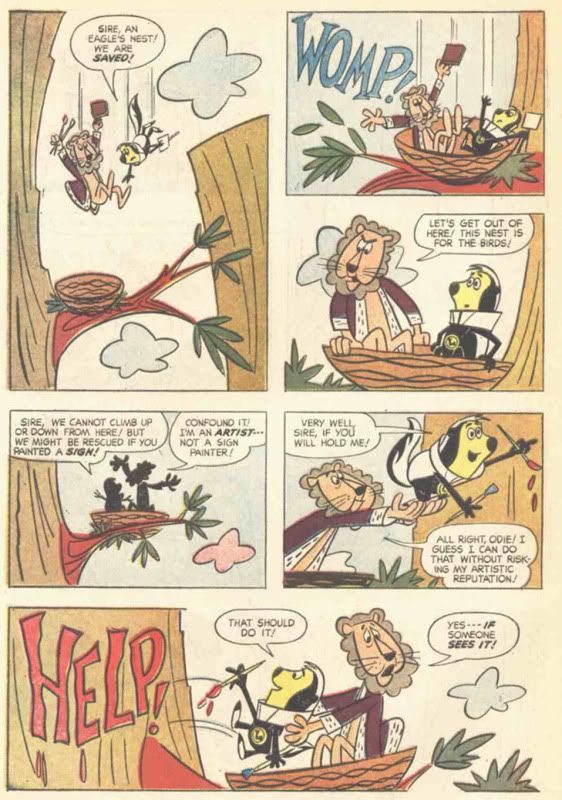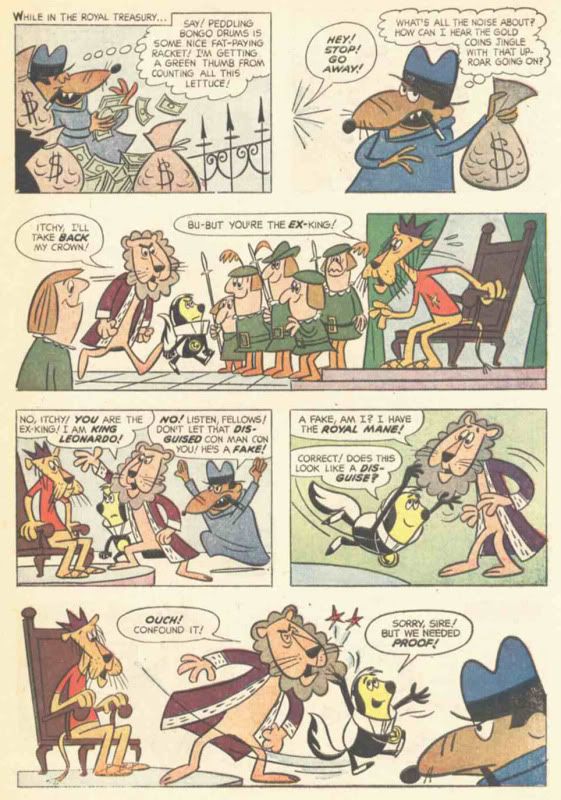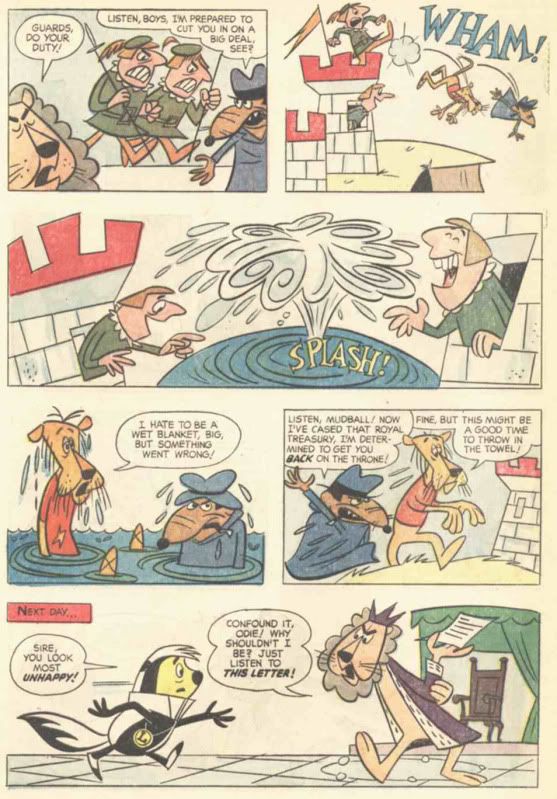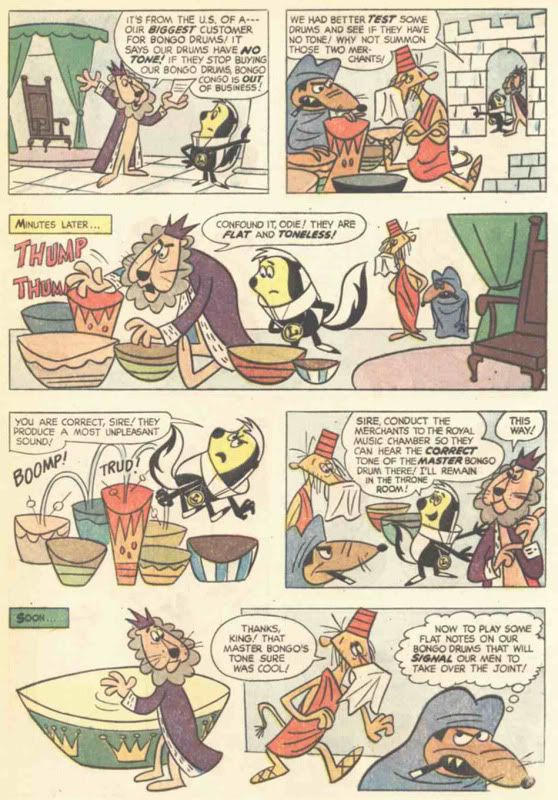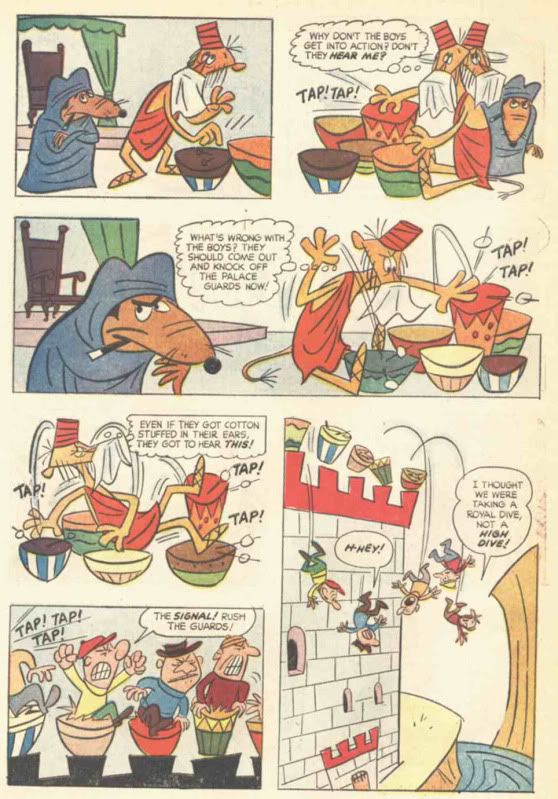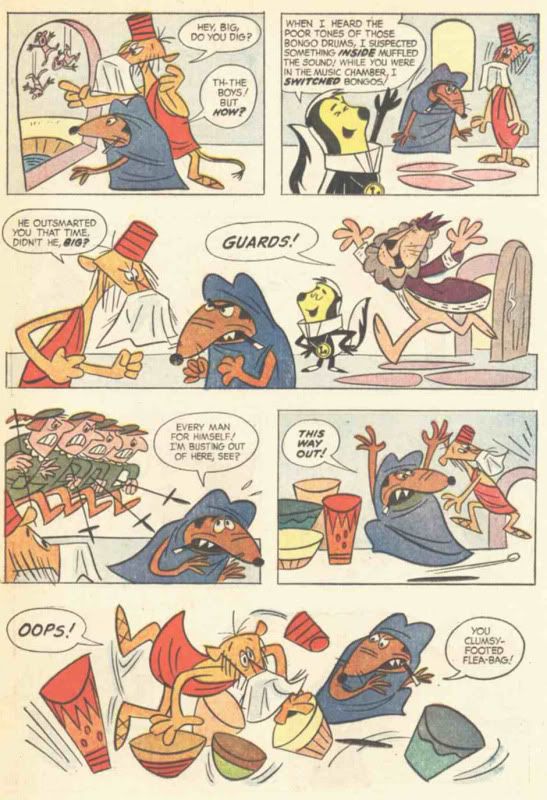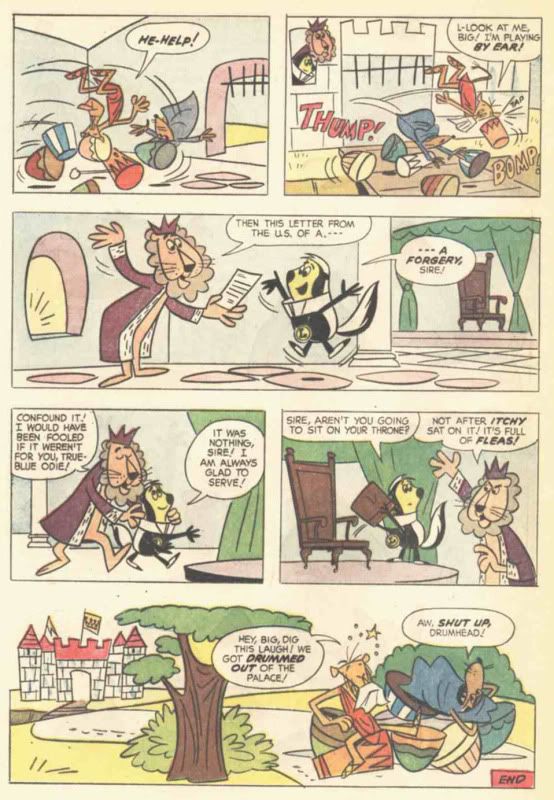 CONTINUED ON THURSDAY-