All from book volume 5 of the same name, circa 1971.
Guillermo Mordillo

Jules Stauber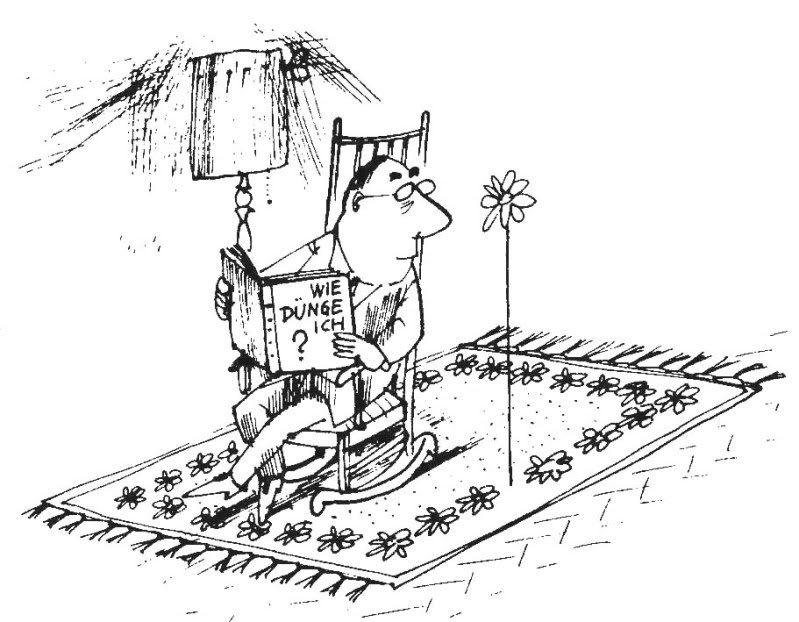 Eldon Dedini
There's no link on the internet, so the most recent info I could find on this artist was in
World Encyclopedia of Cartoons
published in 1980. He must have died sometime since then because otherwise he'd be 111, and there'd be plenty on the internet about him just for that reason:
Robert James Day
(1900-?) American cartoonist born in San Bernardino, CA . Robert Day studied at the Otis Art Institute in Los Angeles between 1919 and 1927, when he was also employed in the art department of the
Los Angeles Times
. In 1927 he moved to the
Los Angeles Examiner
, and in 1930 he came east to New York, where he joined the staff of the
Herald-Tribune
. As a cartoonist he has been widely represented since the 1930s in the
New Yorker
, the
Saturday Evening Post, Punch, Look, Saturday Review, This Week
and
Sports Illustrated
among others. A prolific producer of comic art, he seems less wedded to a particular style than many of his colleagues, using a quick ink line here, a highly detailed wash there. One of his early
New Yorker
pieces—which has become something of a classic because of the gag, Eleanor Roosevelt visiting a coal mine—illustrates Day's mastery. One would be hard put to find a more genuinely gloomy setting—the darkened pit of a mine feebly illuminated by head lamps—applied to the purposes of humor.
At his best Day is a very funny man capable of sharp asides about a world he has seen change a great deal since his entry into it at the turn of the century. On the effects of television, for example: a man changing a flat tire in a driving rainstorm explains to his two children inside the car--" Don't you understand? This is
life
, this is what is happening. We can't switch to another channel". If he has a flaw, it relies in his very productivity. He is certainly one of the most widely published cartoon artists of the century, and it is not surprising that he should occasionally strike a flat note. For the most part, however, his consistency is admirable. Along with [William] Steig, he was the most frequently reproduced artist in the
New Yorker
's 50th anniversary album, and his cartoons have been exhibited in shows throughout the United States and Europe.
Books:
All Out for the Sack Race
(1945),
We Shook the Family Tree
(1946),
Fun Fare
(1949),
Lower Prices Are Coming
(1950),
Stories I Like to Tell
(1952), and
Little Willie
(1953) by Arthur Godfrey,
Any Old Place with You
(1958),
Mad World of Bridge
(1958),
Over the Fence Is Out
(1961),
What Every Bachelor Knows
(1961),
I've Only Got Two Hands and I'm Busy Wringing Them
(1966), and
Rome Wasn't Burnt in a Day
(1972).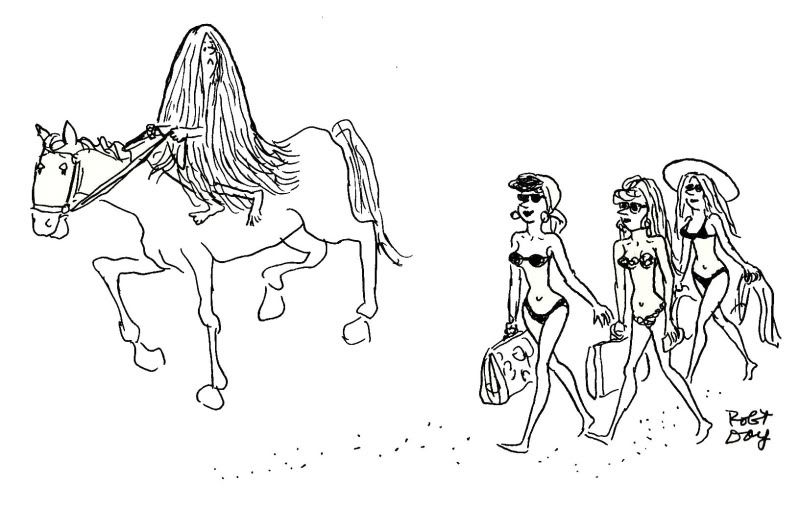 Bill Tidy
Jules Stauber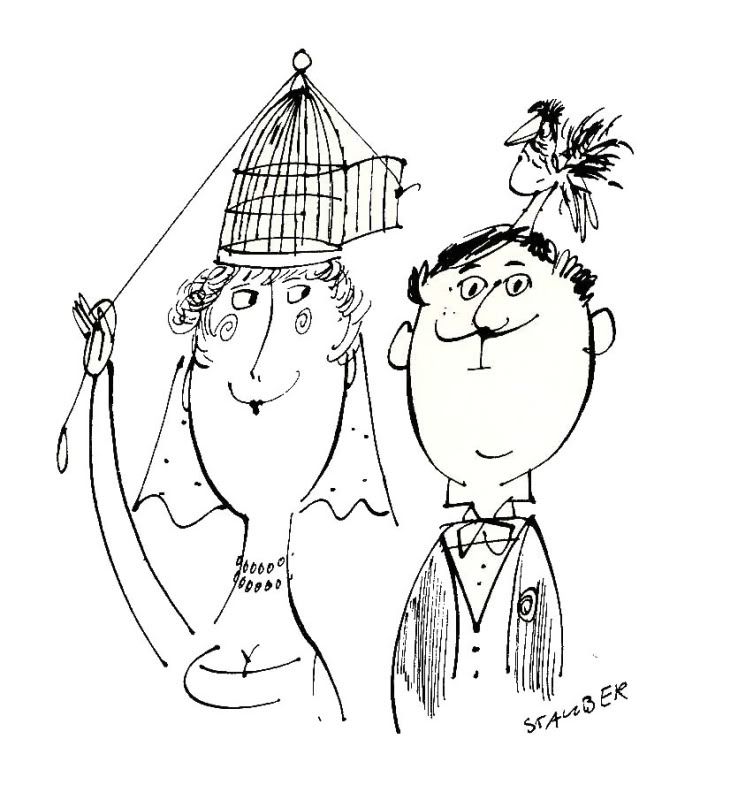 Chon Day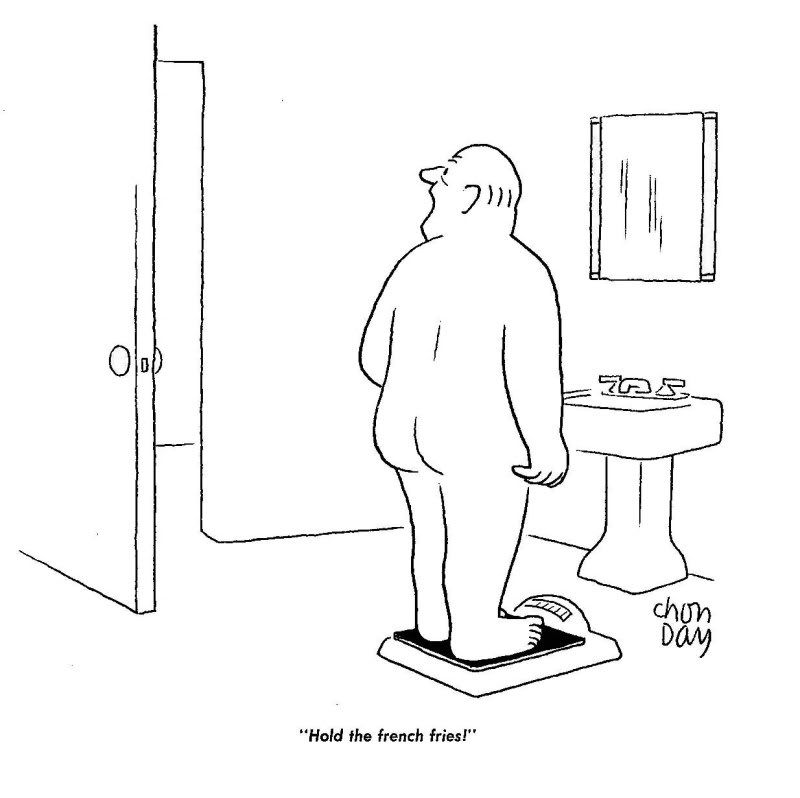 John Glashan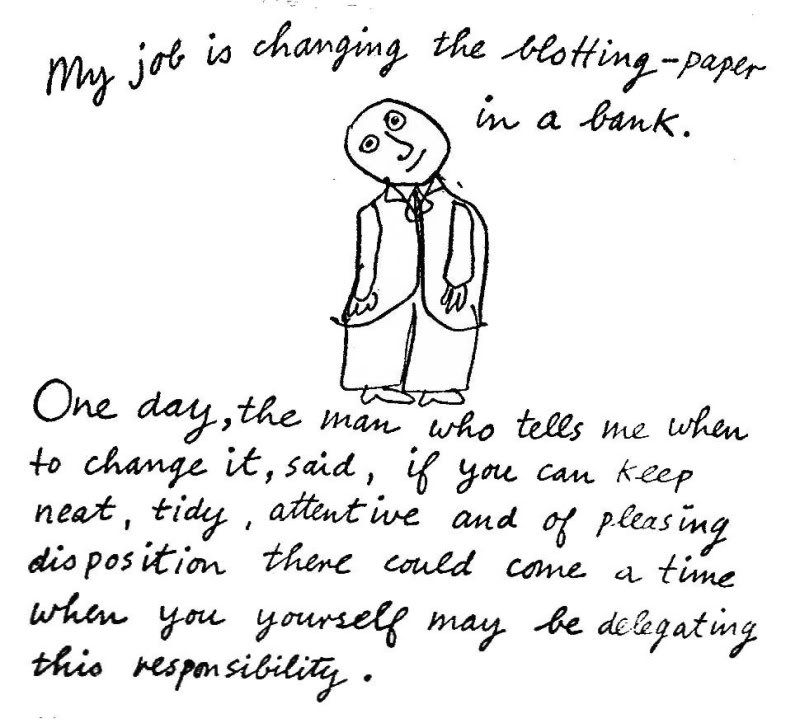 Jean-Jacques Sempé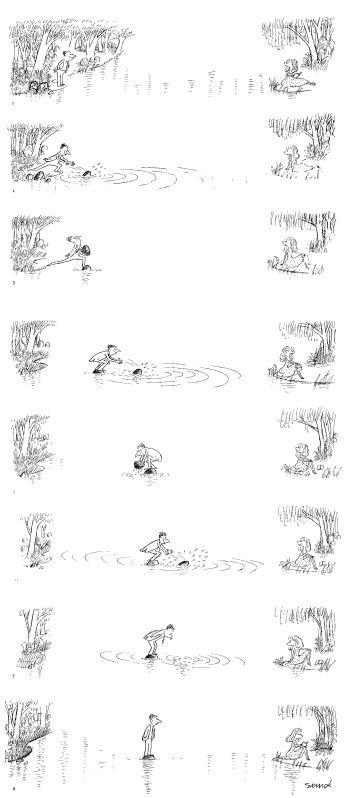 Guillermo Mordillo