At long last, here's the end of CRACKED UP.
I have a pretty pop-culture literate audience but I've been told some of the references need some 'splainin. Why not just go all out with the hyperlinks?
From #100, May 1972, art by John Langton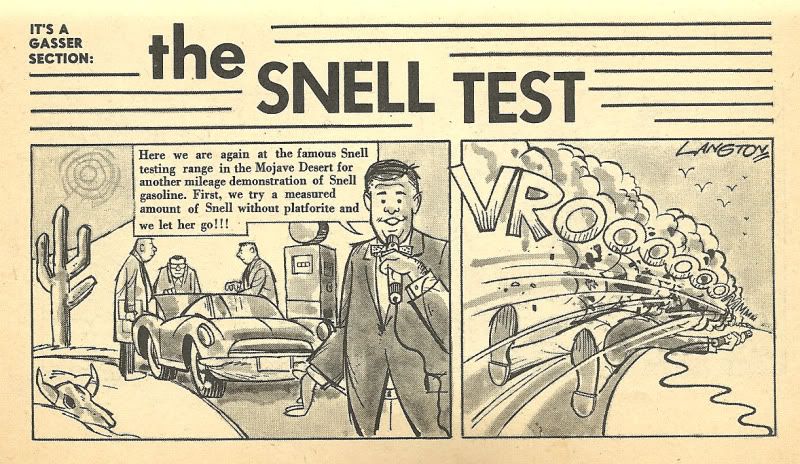 from #92, May 1971
His biography tells us:"Chamberlain was known by various nicknames during his basketball playing career. He hated the ones that called attention to his height." If I slept with 20,000 women, I wouldn't care what my nickname was.
Everybody knows who Bing Crosby is so I don't need to link to anything about him.
Piper Laurie
and
Willie Mays
aren't household words, though.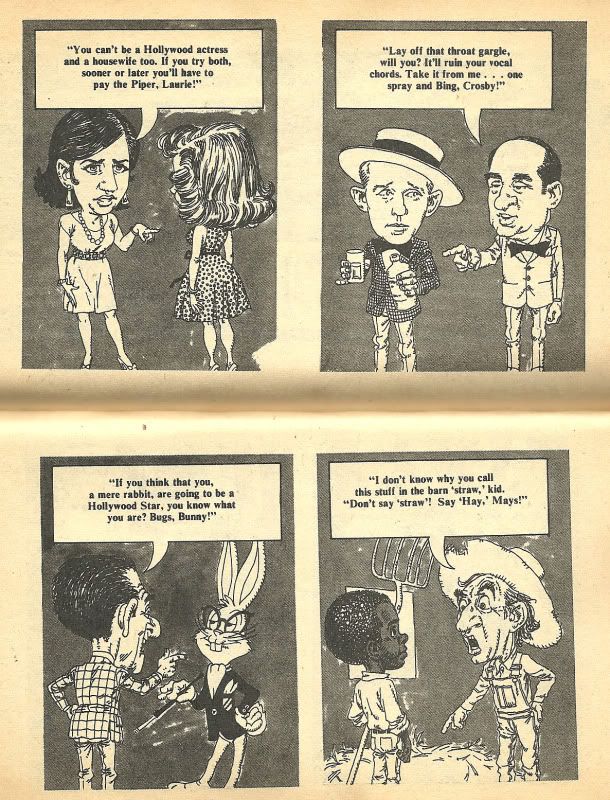 John Severin
's middle name is "Powers", hence the "LePoer" signature.
from #86, August 1970, art by
Vic Martin
.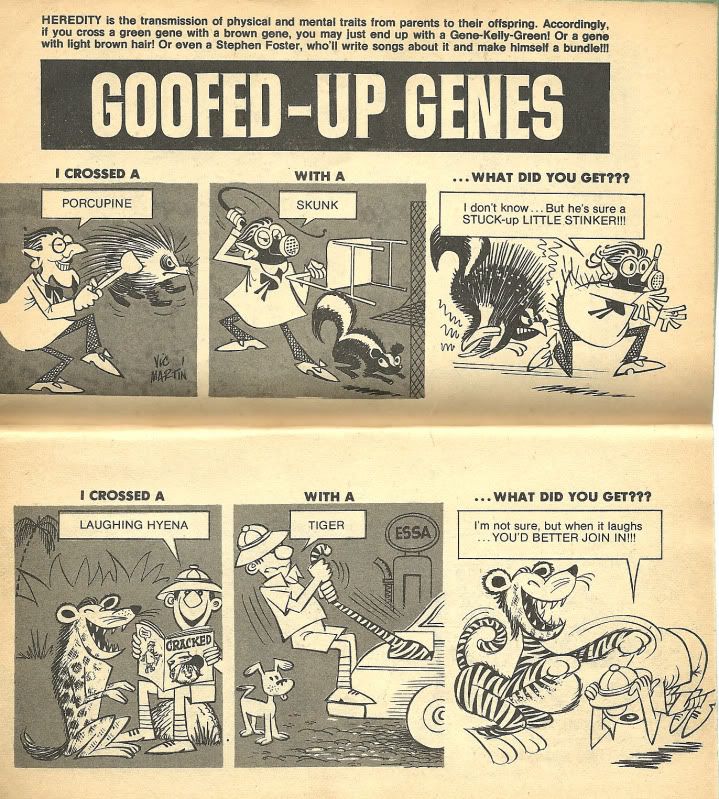 Back cover art taken from the front cover illustration by
Basil Gogos
.