I wonder if Benson & Hedges got their idea from this.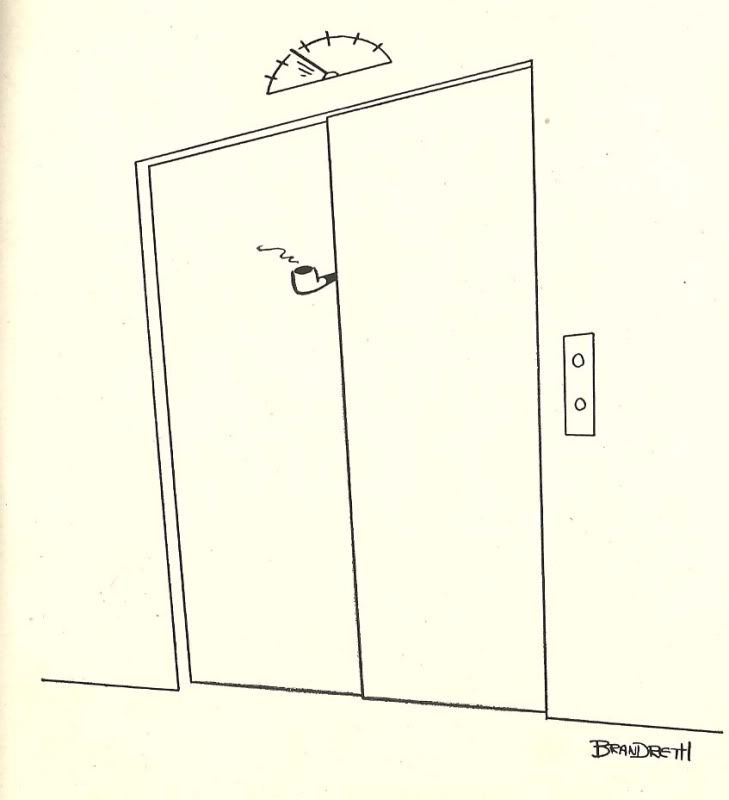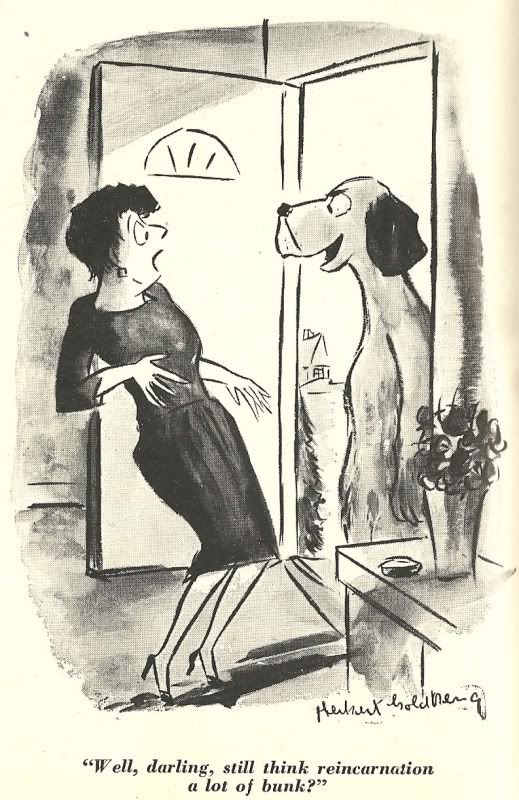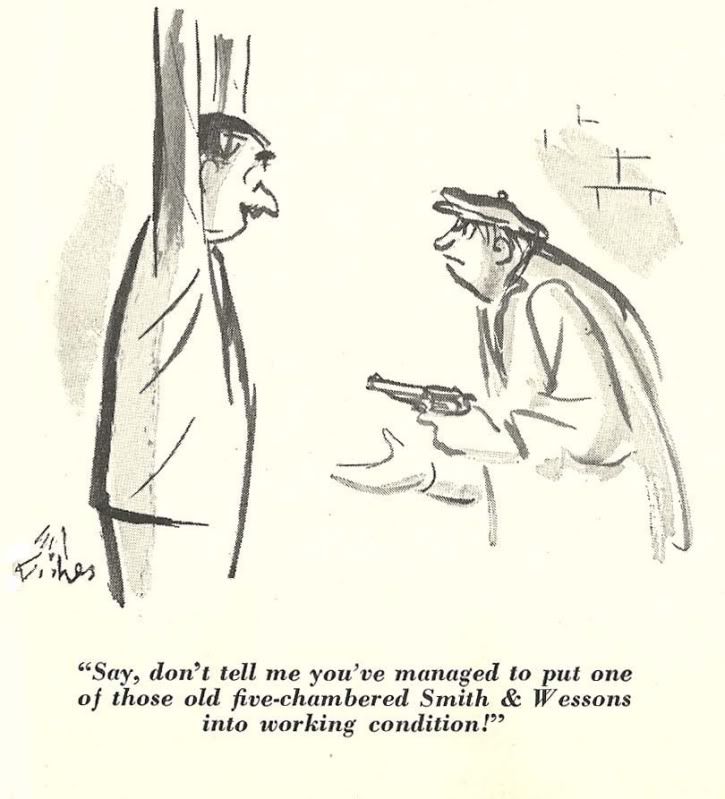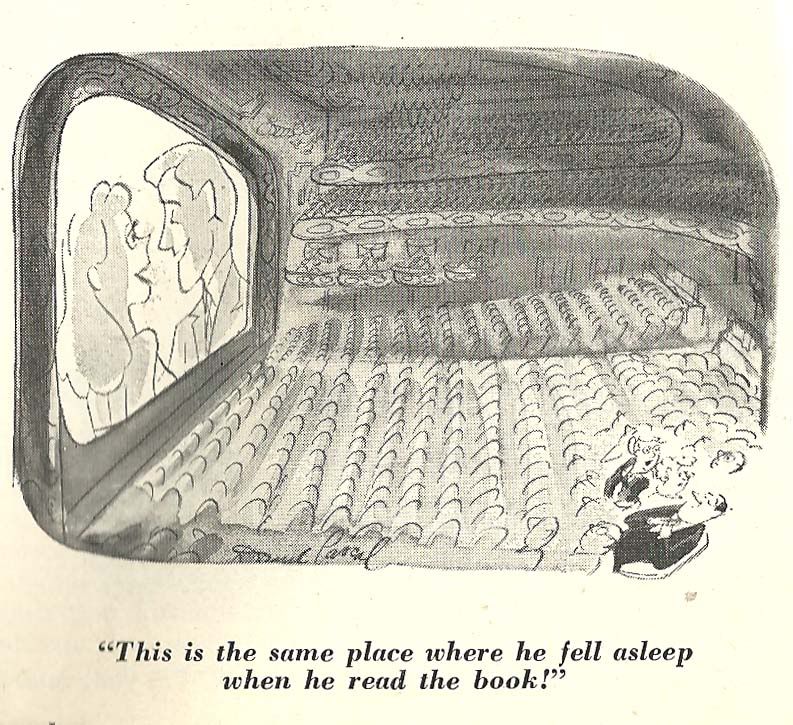 I think what happens here is a man with a Christmas tree crosses the path of oncoming soldiers and after they leave he discovers they took his tree and he has a bayonet, so he makes a tree out of that. How did these things switch places when he was walking on the opposite side? I've worked with R.O. Blechman and love his drawings, but I have to admit I was confused by the transition between the fourth and fifth panels. But knowing how he worked, he probably drew the situation several times with different solutions until he figured out the best way to execute it, and I can't think of any other.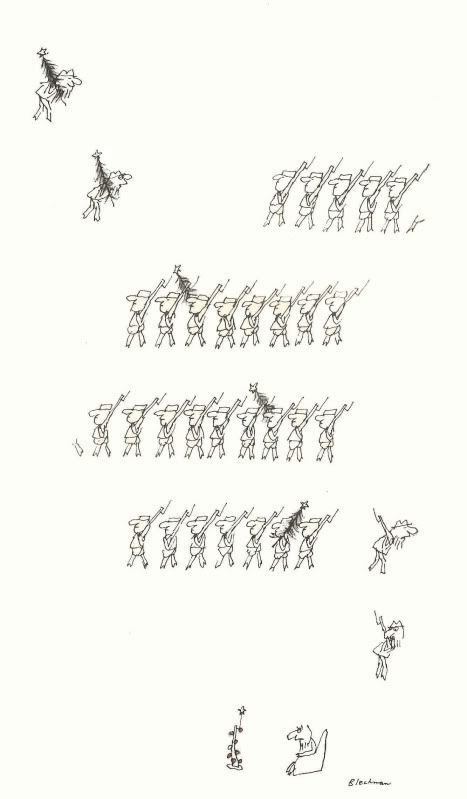 This is one of the few gag cartoons I've ever seen in any magazine that has no signature.