...CONTINUED FROM THURSDAY...
art by Ernest Schroeder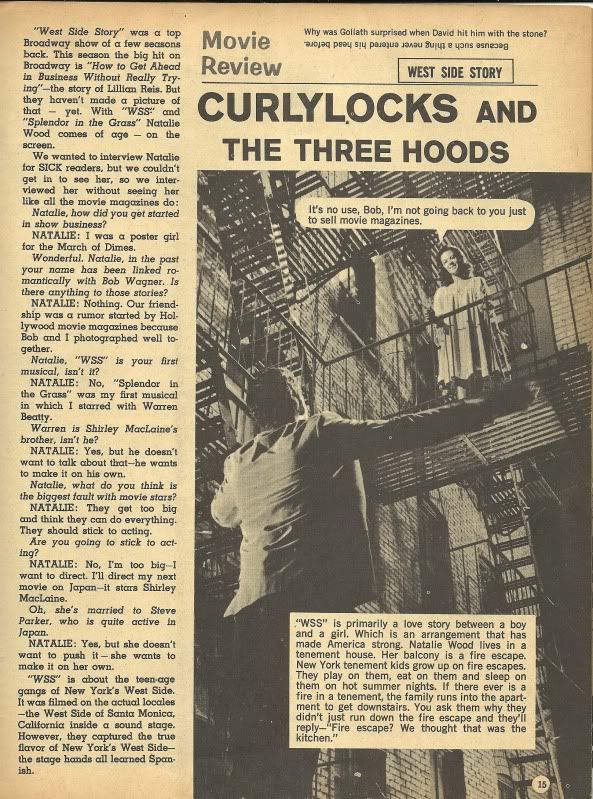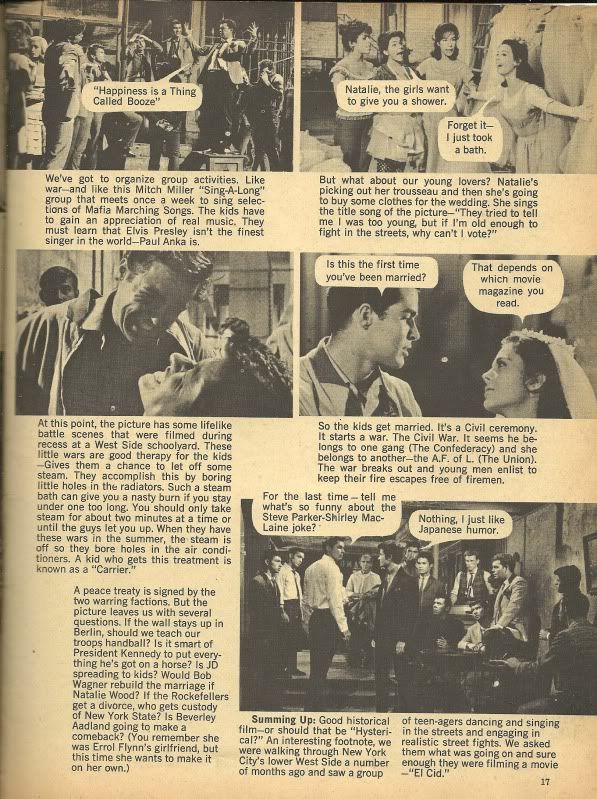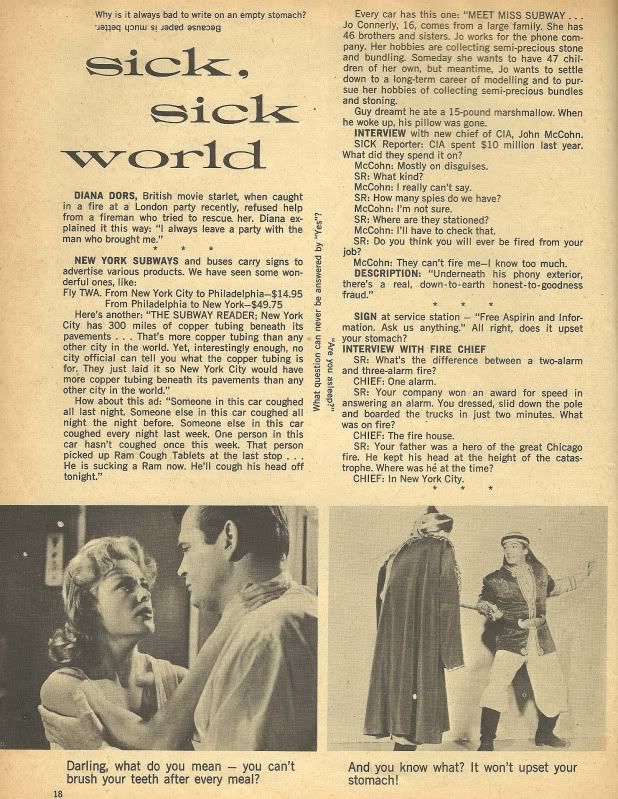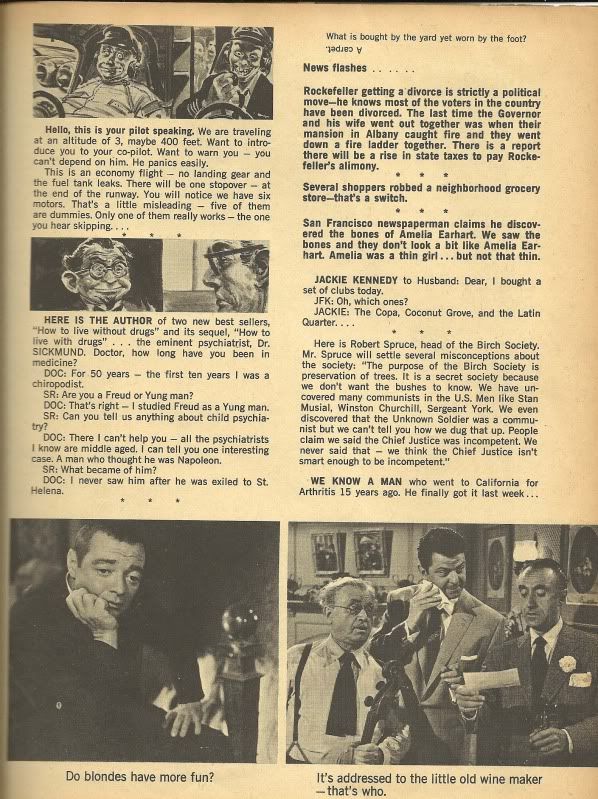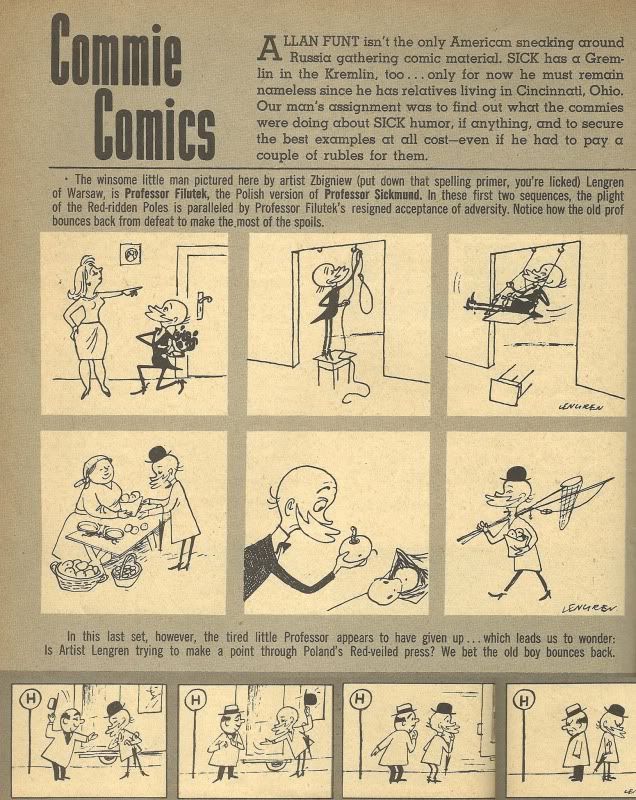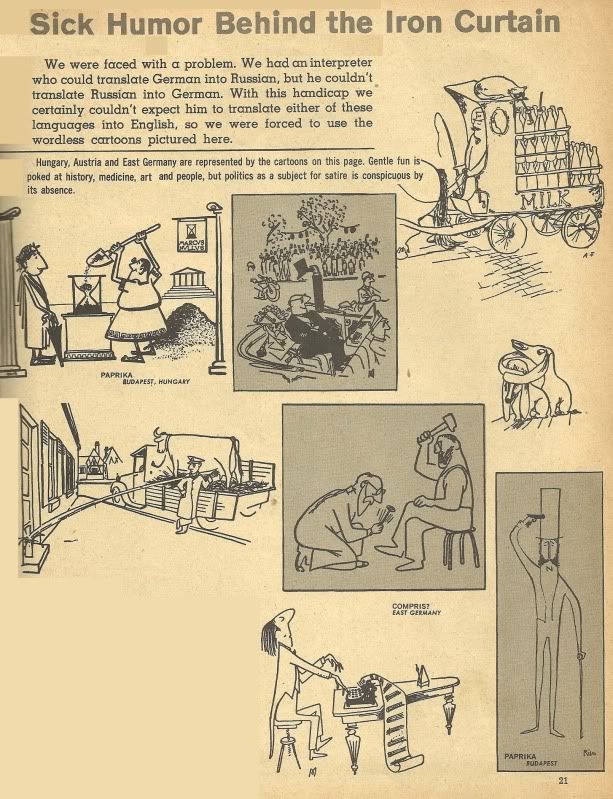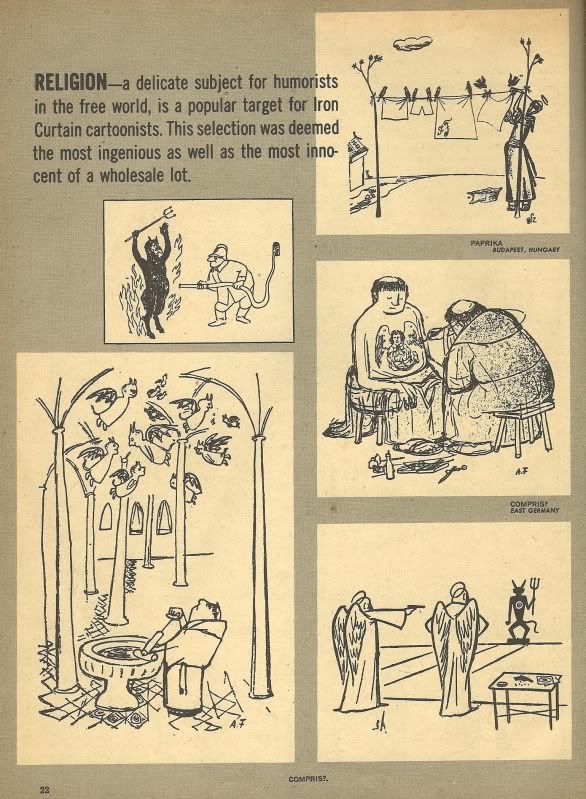 Three words you will never hear in the English language are "I hate beatniks". Anyone who says that also dislikes trees and the sky. I think the one unifying factor that can bring all countries together and end war are beatniks.
It's with this interruption I introduce this article. As promised, here's the beatnik section blurbed on the cover.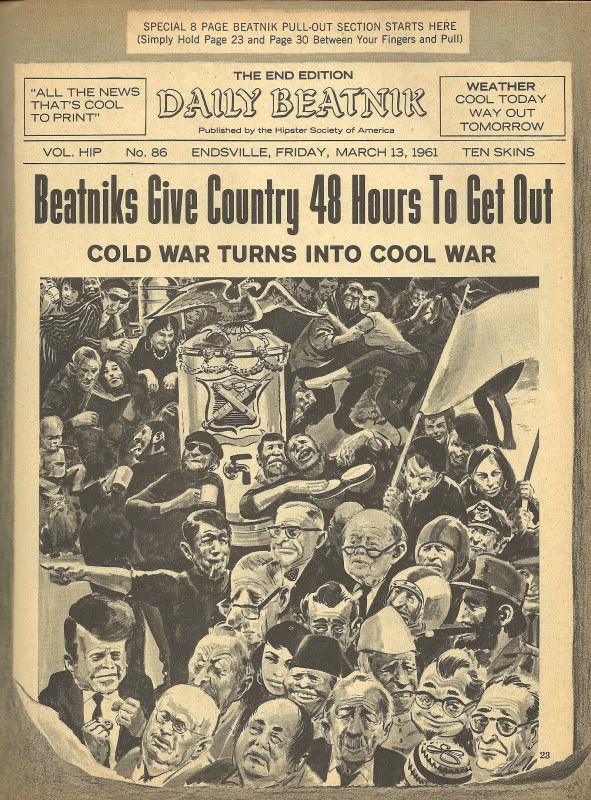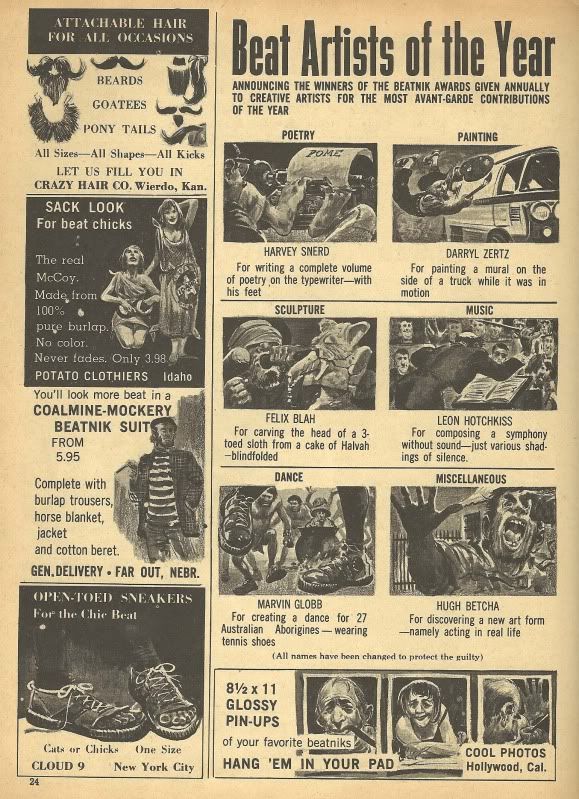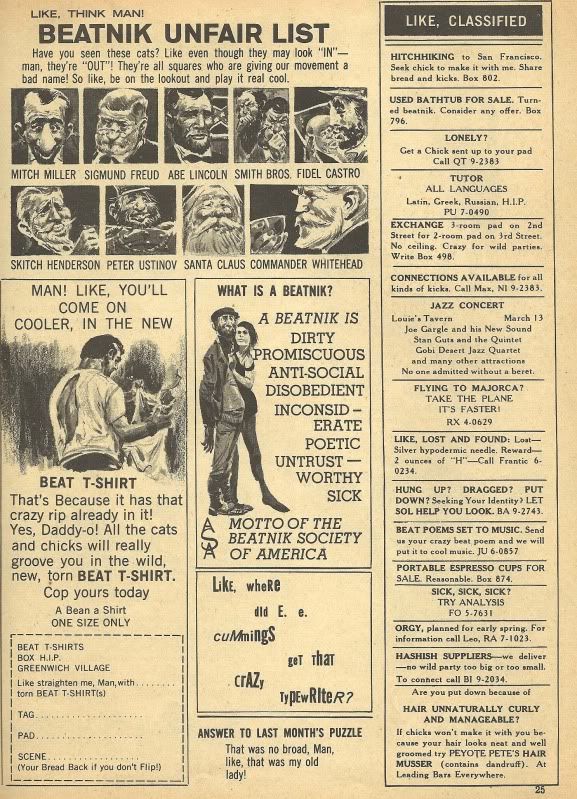 CONTINUED ON THURSDAY...