CONTINUED FROM THURSDAY...
I wonder what would have happened to Angelo Torres had there not been humor magazines. He was a contemporary of Al Williamson and Frank Frazetta and much of his pre-MAD work looks more like them than work he eventually did drawing TV parodies with characters from the waist up.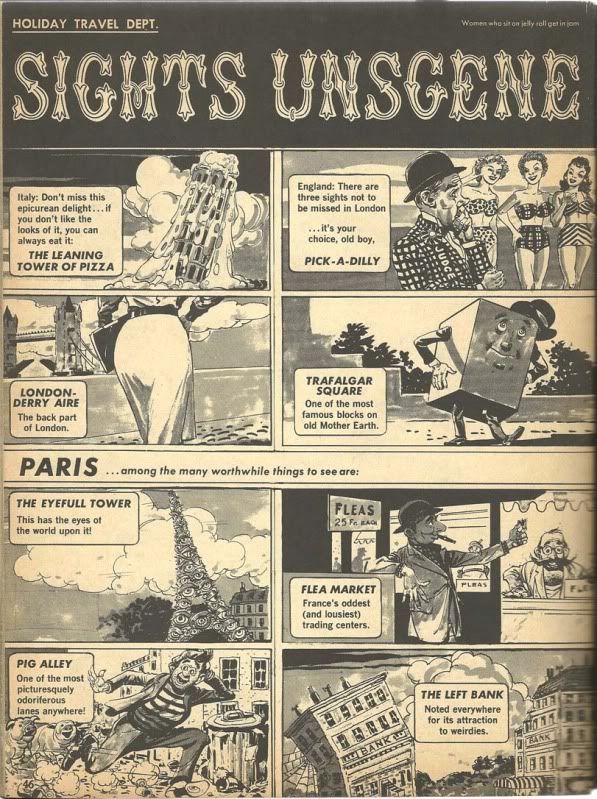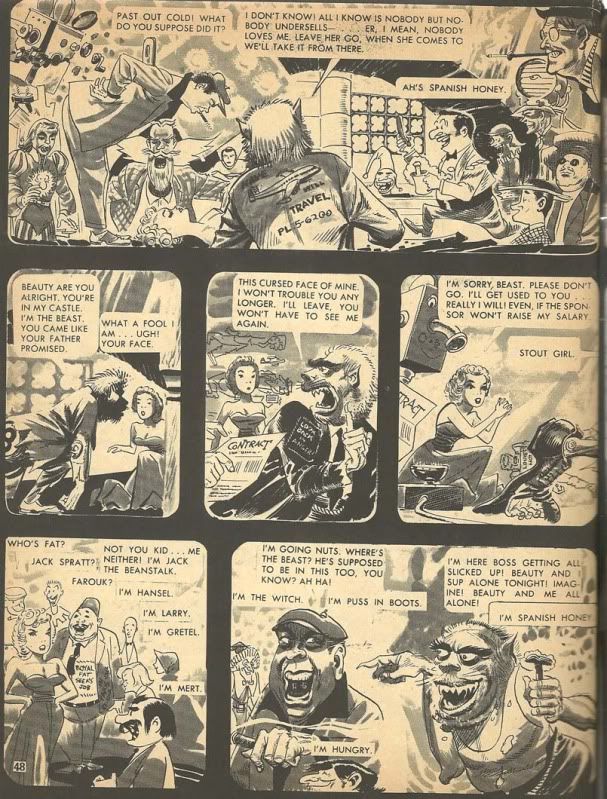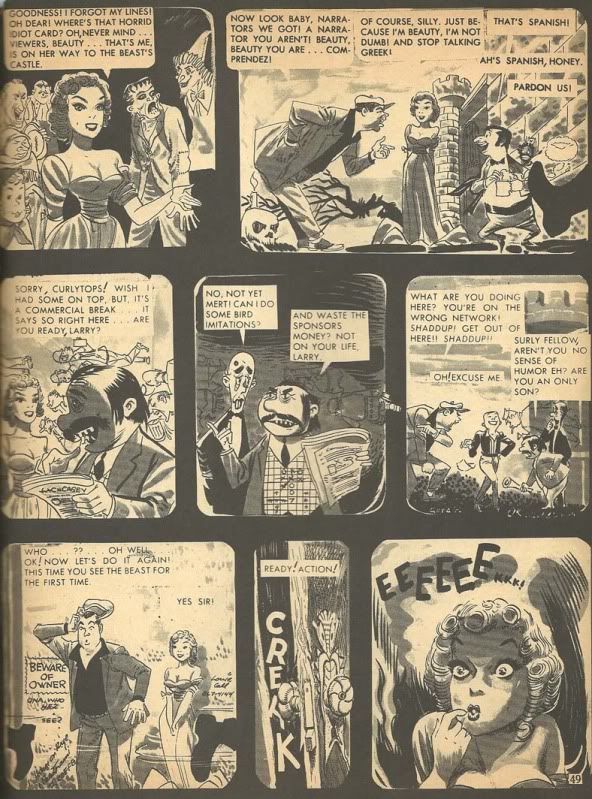 A lot of these magazines had artists imitate MAD artists. Here they weren't even trying to pretend otherwise.