A while ago I posted ESQUIRE's parody of
THE SATURDAY EVENING POST
, and how they were trying to update their image. Mike Lynch posted
what they were doing in the 40s and 50s
, and here are a few cartoons from issues a decade later.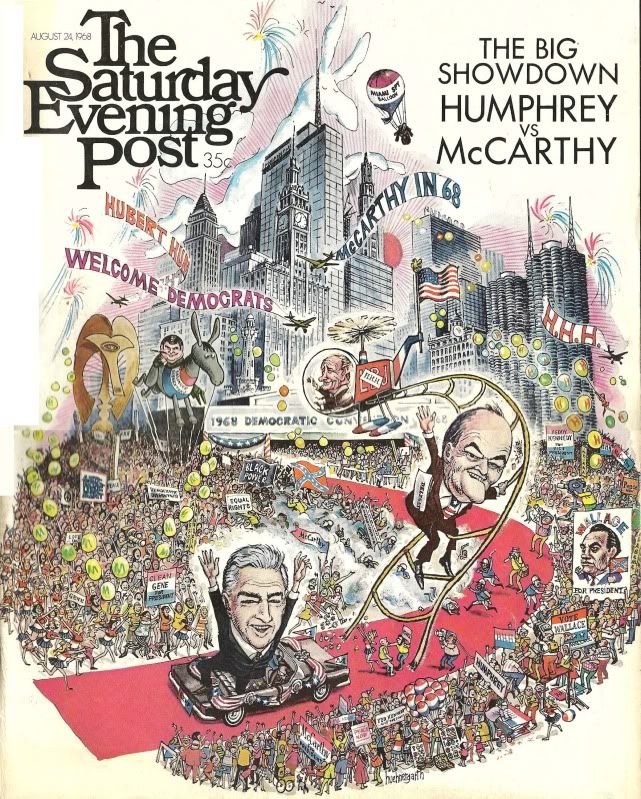 These are from December 4, 1963 (their JFK memorial issue).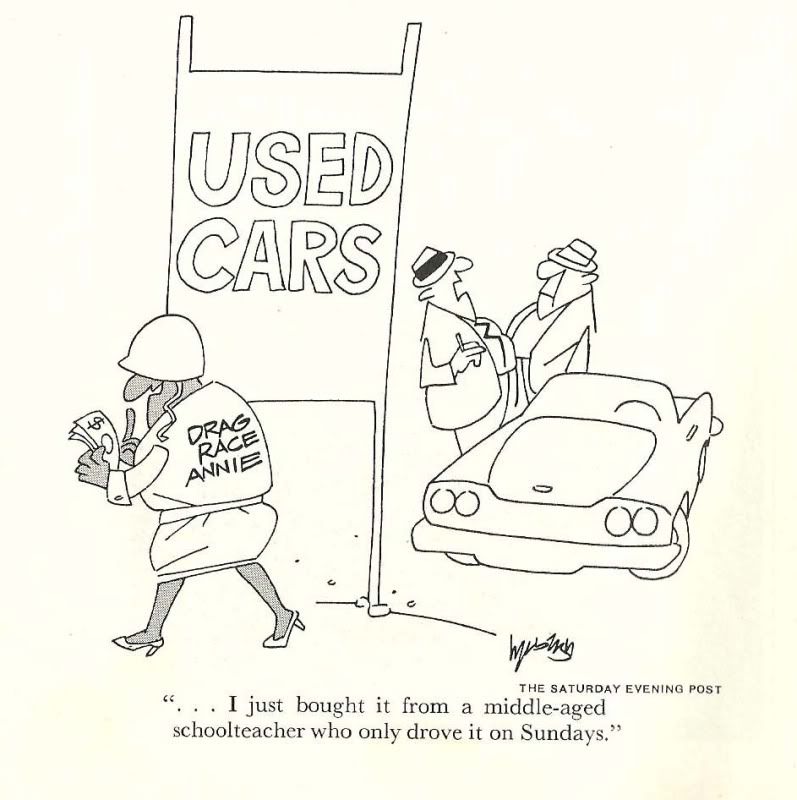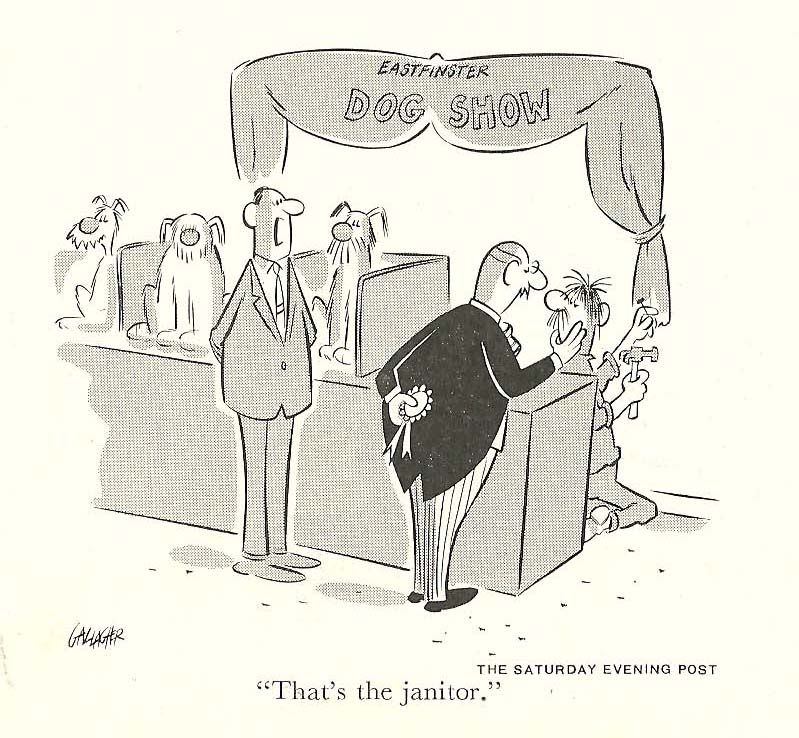 Those with knowledge of gag cartoonists might be able to spot the inside joke here.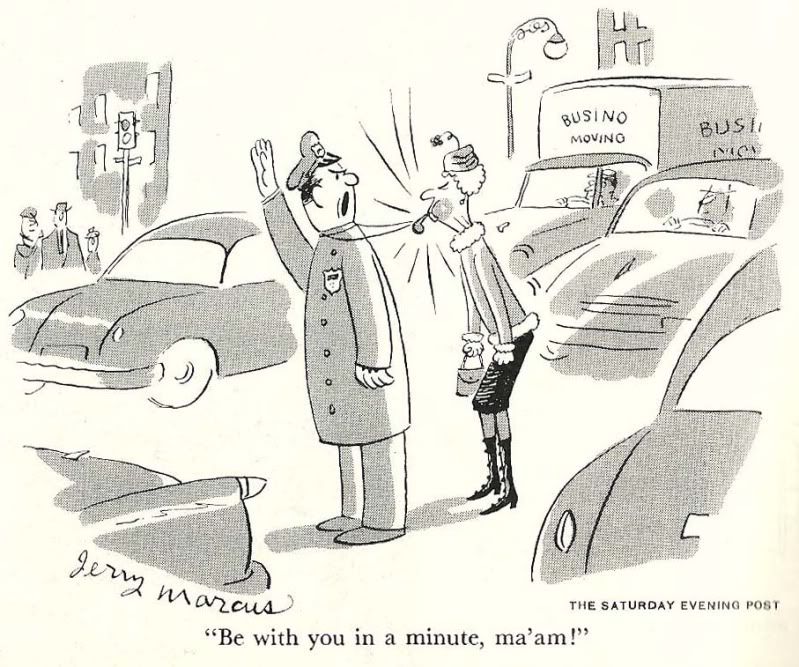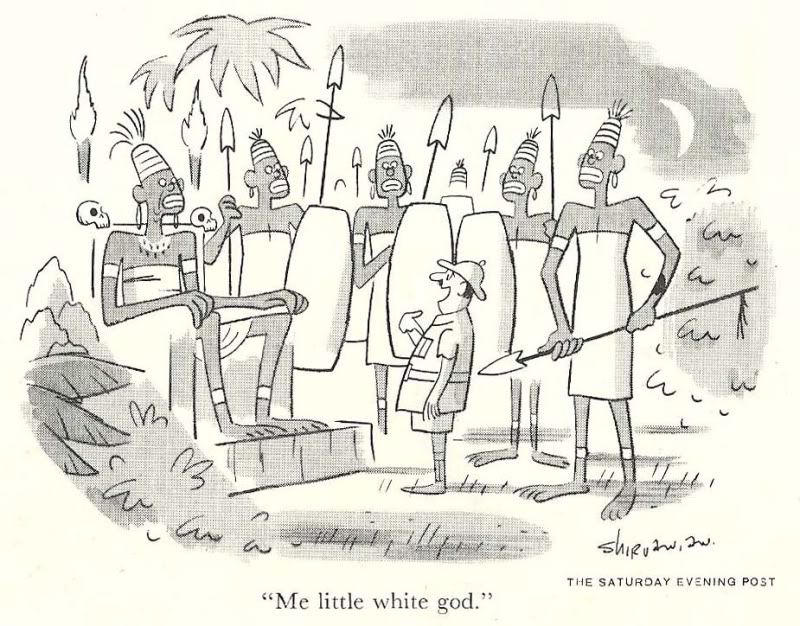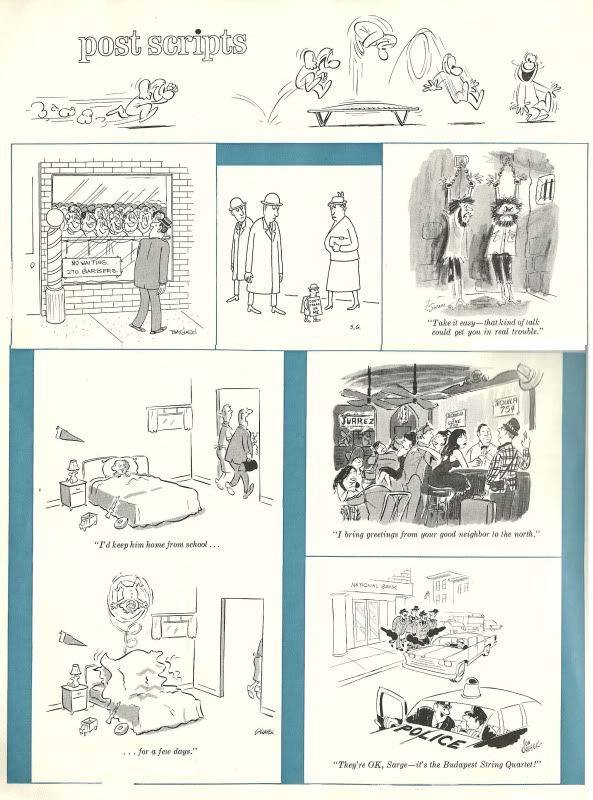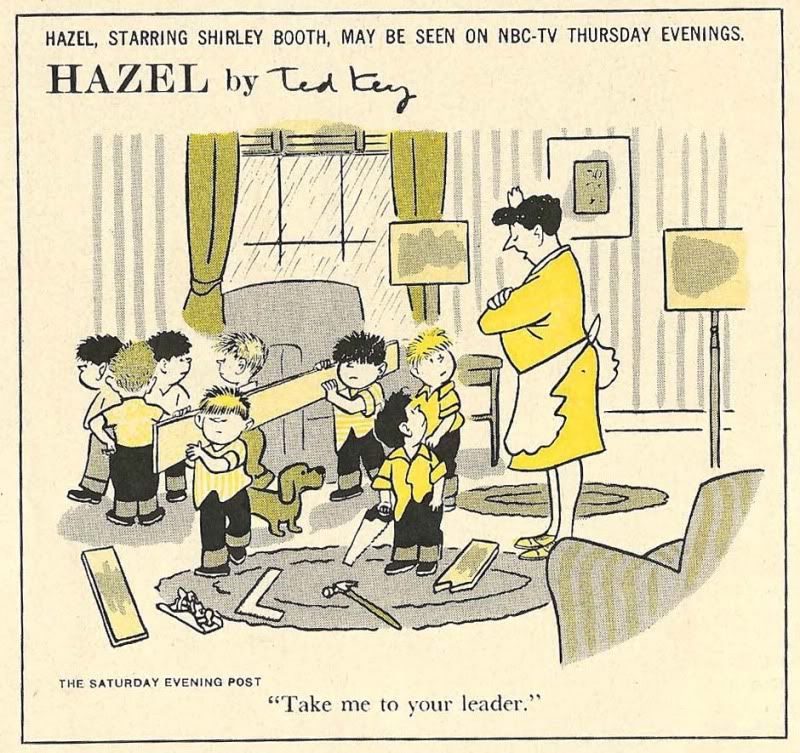 Now we go back to SEP's attempt to be more hip in 1968.
Illustration for "On Becoming a Cop-Hater"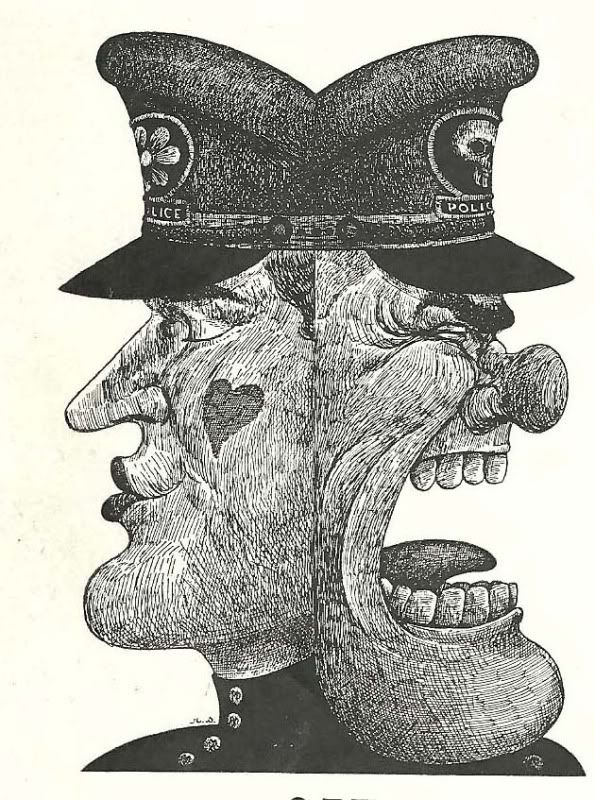 From article titled simply "Hubert Horatio Humphrey"