When I lived in Los Angeles a lot of us would get together and do mini-comics. Cartoonists and animators and friends. These were made from one side of a single sheet of letter-sized paper, folded and cut to make 8 pages. Often things would be cut off because everyone drew to the edge of the eighth-page. When we made 50, they'd become a "brick". You can get all four for $75 (200 comics) from
Naked Rabbit
, but here is one of them for free. I'll be printing some of these over the next few weeks. Almost nobody's ever seen them.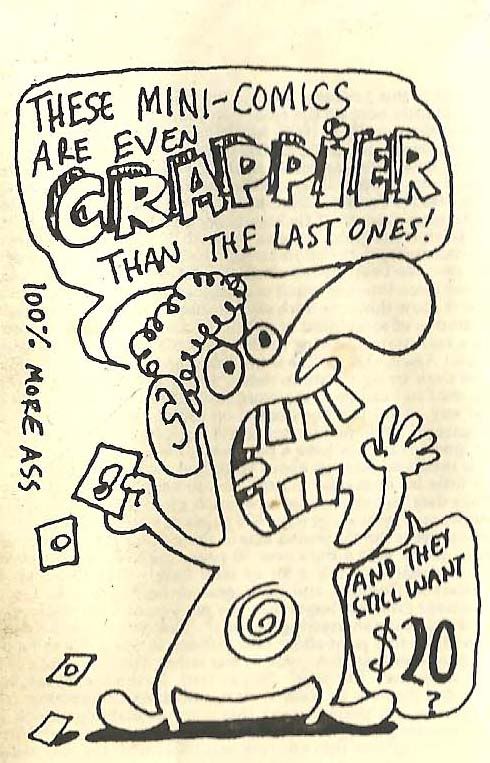 You don't have to bother reading all this text. I didn't.

Many people who like my work also like Johnny Ryan's and would love to see a collaboration between us. That probably won't happen in the near future but here's the closest thing to it.