I mentioned last week I've been working on the 13th issue of
The Magic Whistle
. Right now I'm one of the few people still doing a "floppy" i.e. a periodical non-franchise solo comic. Everyone else is doing a graphic novel, but I feel this format best suits my work. I tried doing it that way, but it wasn't really the right format for shorter strips. I also like the idea of having letters and using other artists. I think it's better to have several smaller comics so the consumer is willing to gamble $4-6 to try something by someone they haven't heard of rather than try someone new for $20-25. There was a lot of material those larger
Whistle
s that was a desperation to maintain a presence, and I'm not particularly proud of it. Issue 10 especially is kind of my
Saturday Night '80
.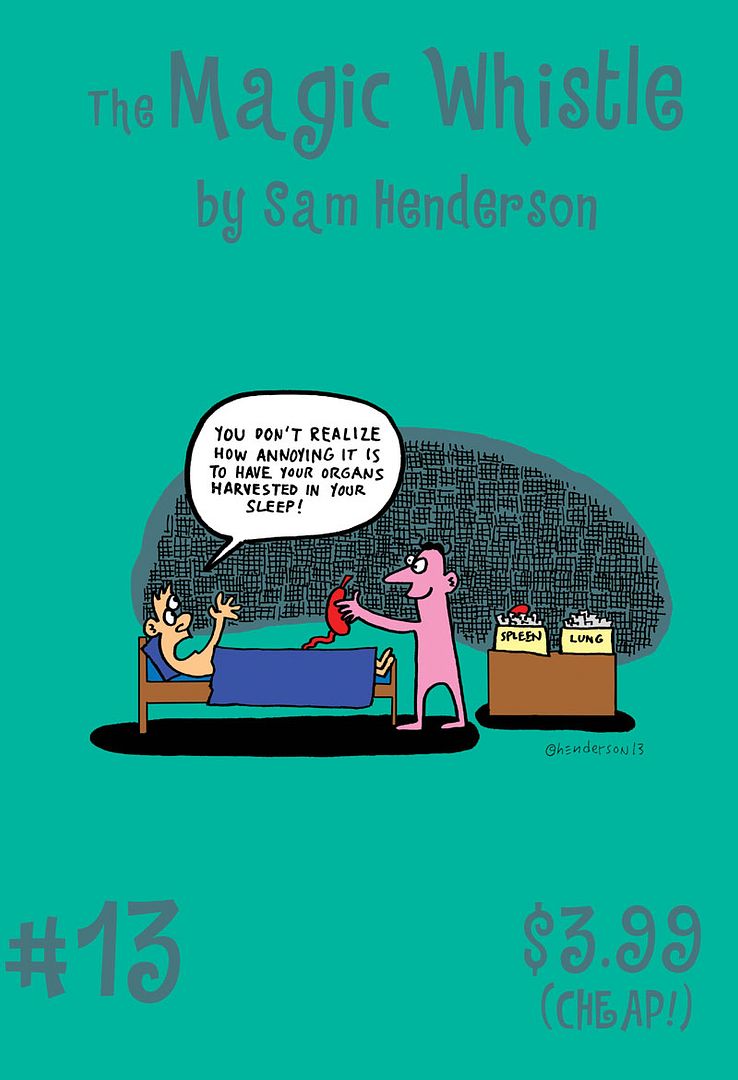 This isn't the final cover. We'll move the letters and other things around but it'll be these colors and have this image.
In order to have issues come out more often, I've decided to give 4-6 pages to another cartoonist. This next issue will be some pages by
Lizz Hickey
. Another new feature, which I first started doing with the last issue, is have the back-cover be an illustrator doing their version of one of the gags like I've been posting here. The next one will be by
David Goldin
.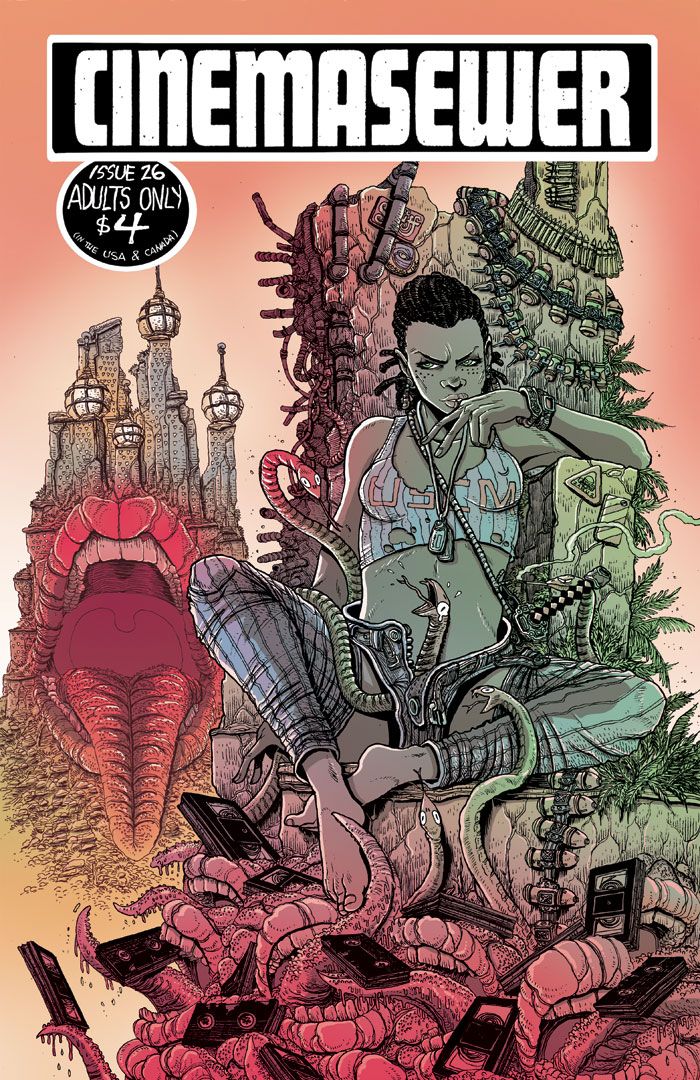 I also have a review in the new issue of
Cinema Sewer
of
King Frat
that I wrote 10 years ago.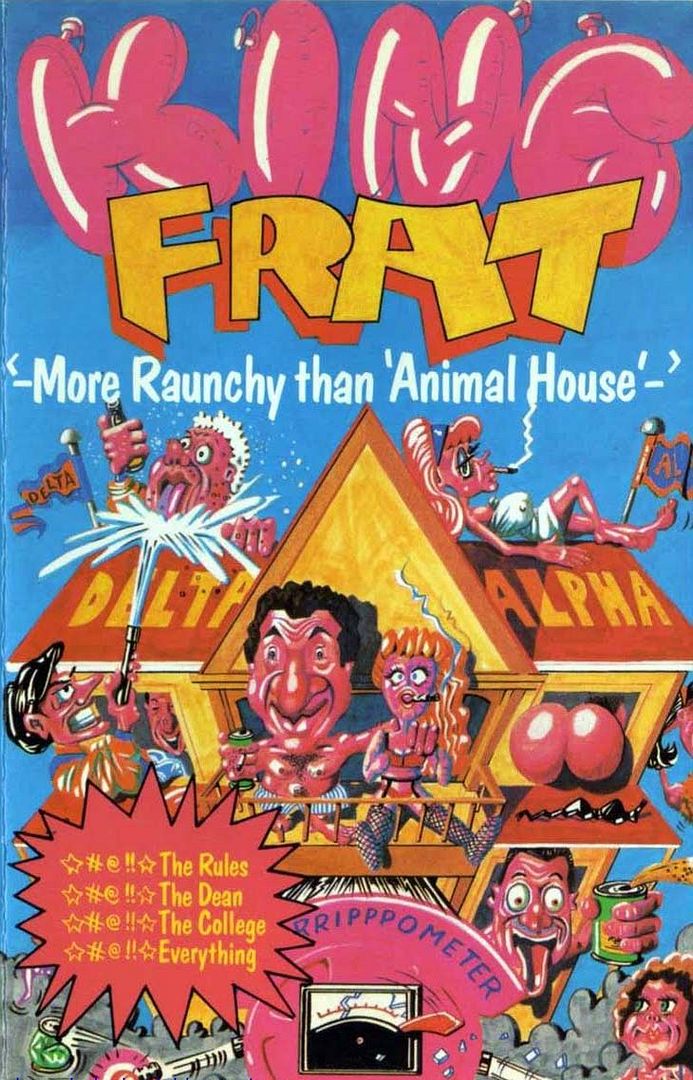 And even though it was three days ago, it's never too late to give Valentines to that special someone that doesn't love you back.