Welcome to
Cracked
#69 from July 1968
The contents page says about the front cover:
SYLVESTER does a DOUBLE-TAKE! In an effort to view both sides of every question, our inquiring janitor SPLITS his personality. Does this mean that he's TWO-FACED?!... Symbolic of our searching, editorial policy, this cover, formulated and designed by America's foremost humor artist,
John Severin
, has already caused comment in the publishing world: "So?"; "ECCH!", "THAT'S a painting?" Thanks, fellows!
The inside front cover is an ad for their annuals and paperbacks with the blurb "Join the grin group—READ CRACKED!"
Another article by John Severin
Illustrated by
Tony Tallarico
Arnoldo Franchioni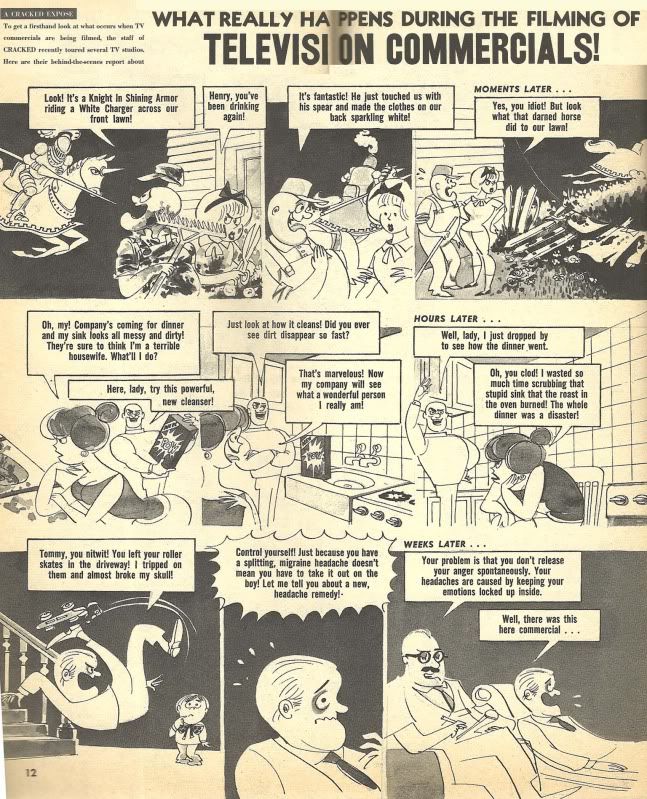 Bill Ward
Tony Tallarico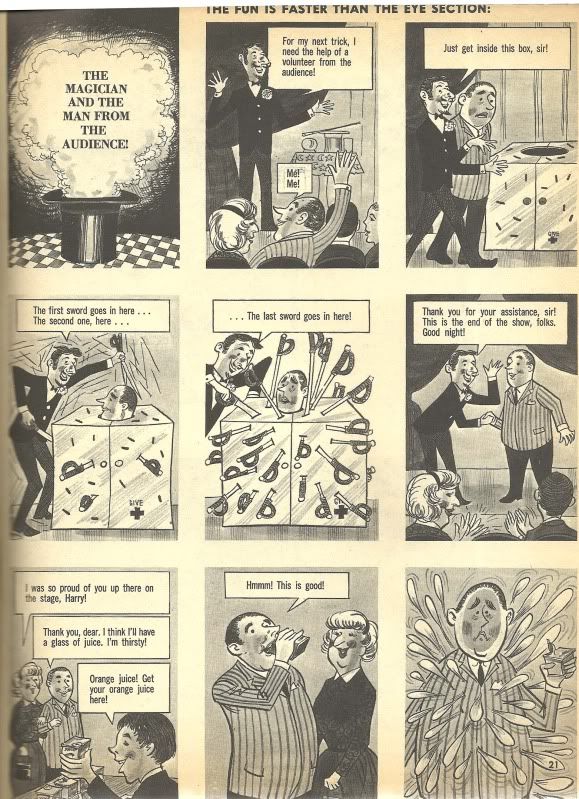 Caracù
Art Pottier
This article by John Severin is reprinted from
Cracked
#50.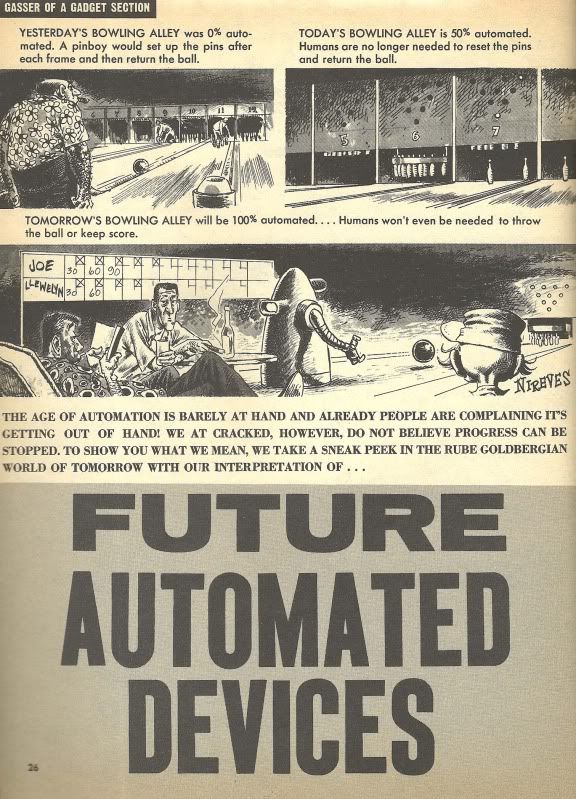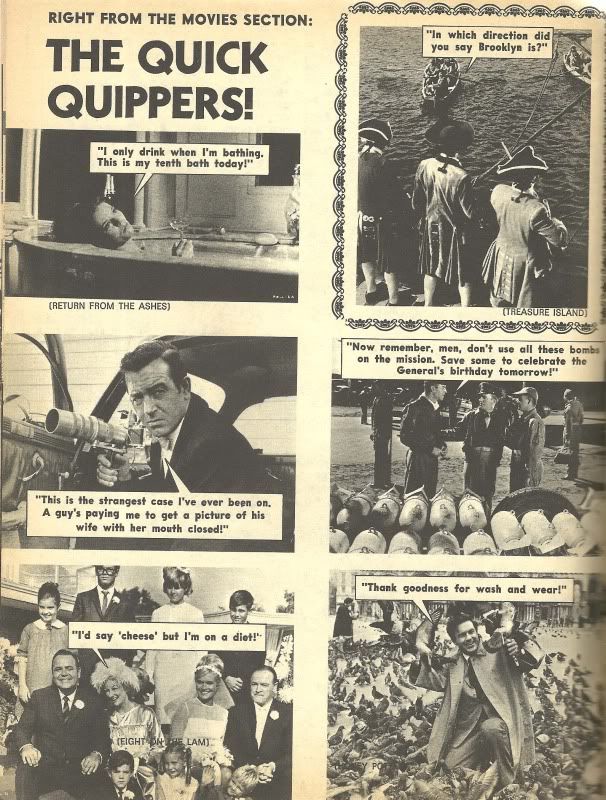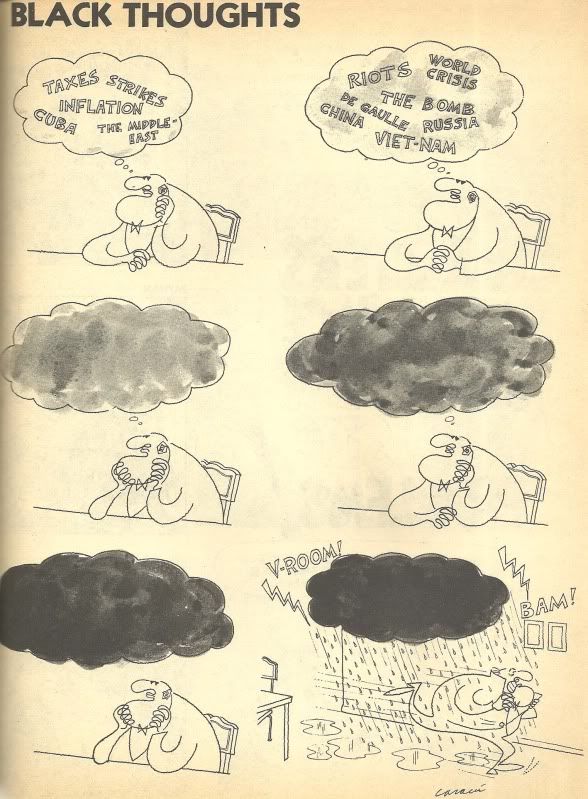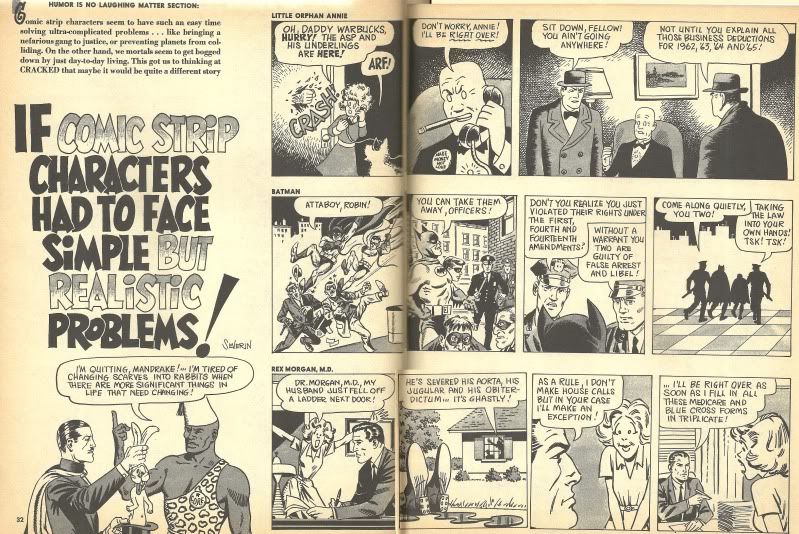 Luis Zegarra Goyenechea a/k/a
Lugoze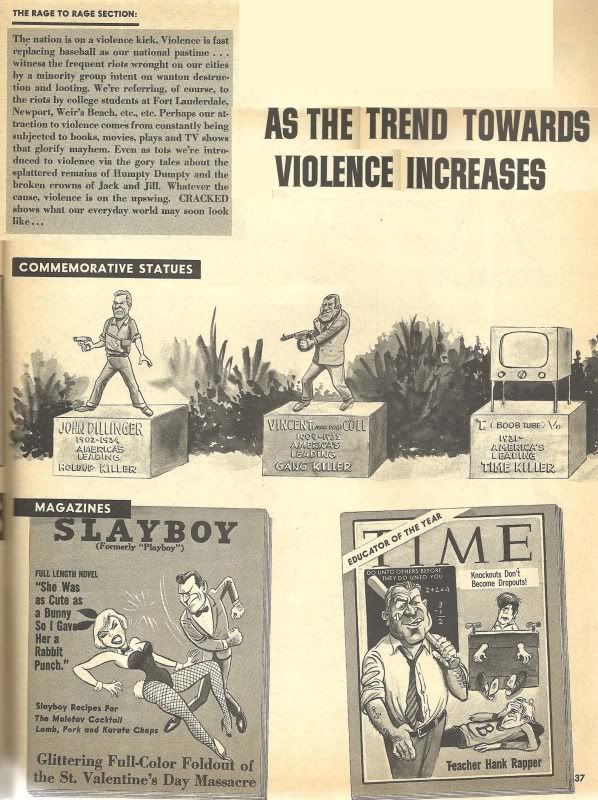 You probably know "Ellworth A. Sap" is really
Charles Rodrigues
.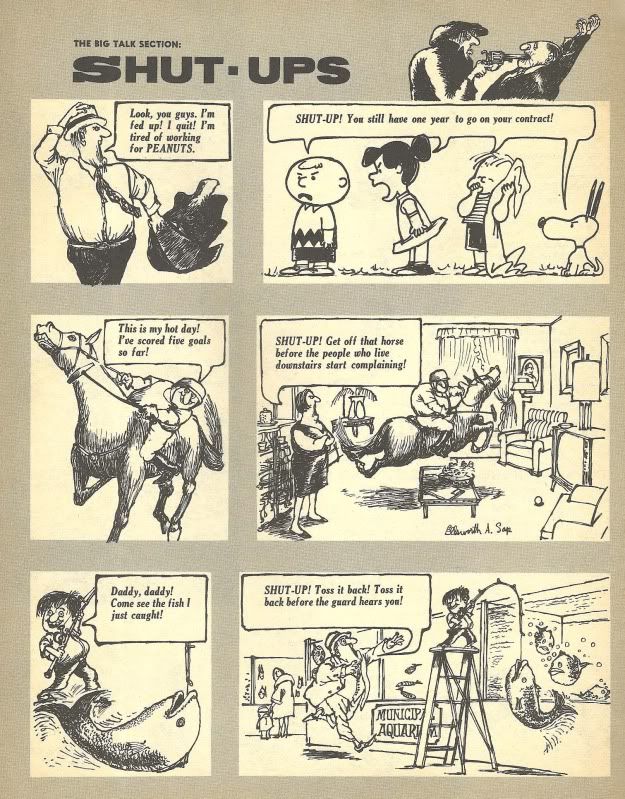 You may recognize the top picture as being from
The Court Jester
.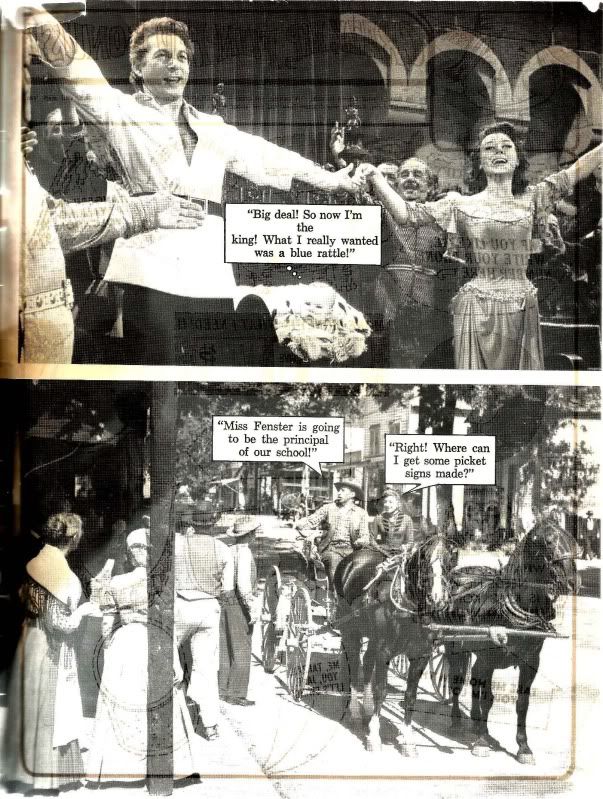 Next Monday:
Cracked
#82, January 1970.