There's a game in comics circles called "Five Card Nancy" invented by Scott McCloud. In brief, one is put in the center and each player, given five cards with 'Nancy' panels, decides which panel is most appropriate to be next in sequence.
This is a riff on that game, in which a cartoonist takes two random 'Nancy' panels and makes a story with these panels as the first and last panels of the story. Here are a couple examples.
Here's my version.
Josh Bayer
Pat Auliso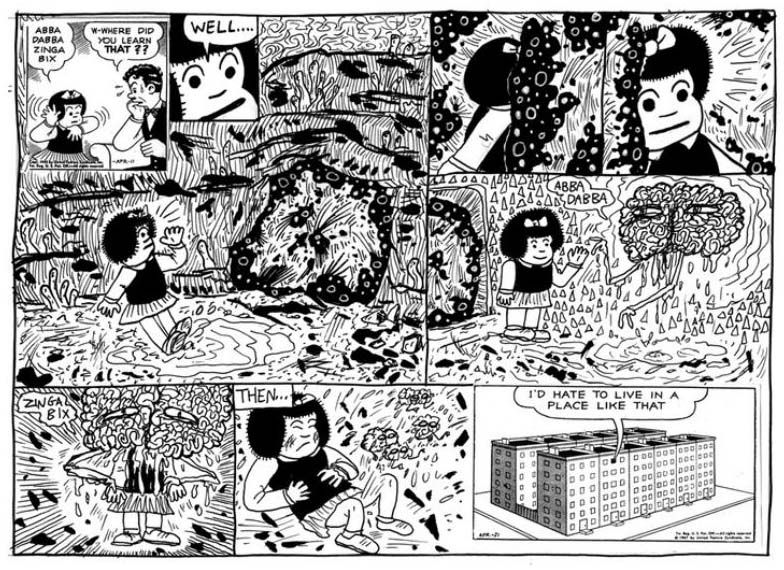 These comics may be part of
CARRIER PIGEON
magazine. As of this writing, the publisher is not sure whether to publish it for copyright reasons, so if not editor Josh Bayer (who did the ROM comic I plugged about a month ago) will publish it himself. So far, there will also be contributions from Elizabeth Bethea, Box Brown, Pat Auliso, Ronald McVicar, Brendan Leach, Jude Kilroy, Nikki Burch, Tom Hart, Janelle Hessig, Kevin Scalzo, Jimmy Geigerich, and Dane Martin.
If you care to play either of these games, here are some sample panels below to print out.